Inside Dave Chappelle's COVID-19 Diagnosis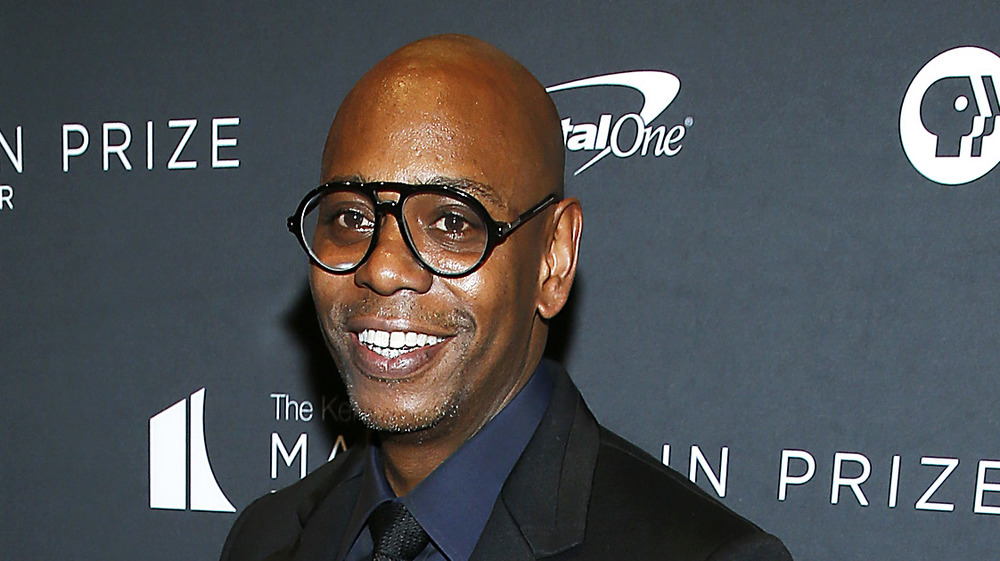 Paul Morigi/Getty Images
After routinely performing shows throughout 2020 in the midst of the ongoing coronavirus pandemic, comedian Dave Chappelle has tested positive for COVID-19 — a diagnosis that was reported by his PR team. According to TMZ, who broke the story on Jan. 22, 2021, Chappelle tested positive for the virus after performing one out of five shows scheduled in the Texas city of Austin — specifically at Austin's Stubb's Waller Creek Amphitheater — and after coming into contact with a number of other celebrities who attended the event. 
The celebrities themselves included musician and performer Grimes, her partner, tech tycoon Elon Musk, and podcast personality Joe Rogan, the last of whom was scheduled to perform at Chappelle's final two Austin shows. Photos posted to the personal Instagram accounts of Rogan and comedian C.K. Chin featured Rogan, Chappelle, Grimes, and Musk posing with different groups of people. 
"Dave Chappelle is quarantined after testing positive for COVID-19. His remaining shows at Stubbs Waller Creek Amphitheater in Austin, TX have been canceled," read a statement, obtained by The Hollywood Reporter, from a spokesperson for Chappelle.
So how is Chappelle holding up? And have any of the others featured in the photos tested positive for COVID-19? Read on below to find out. 
Dave Chappelle is asymptomatic for COVID-19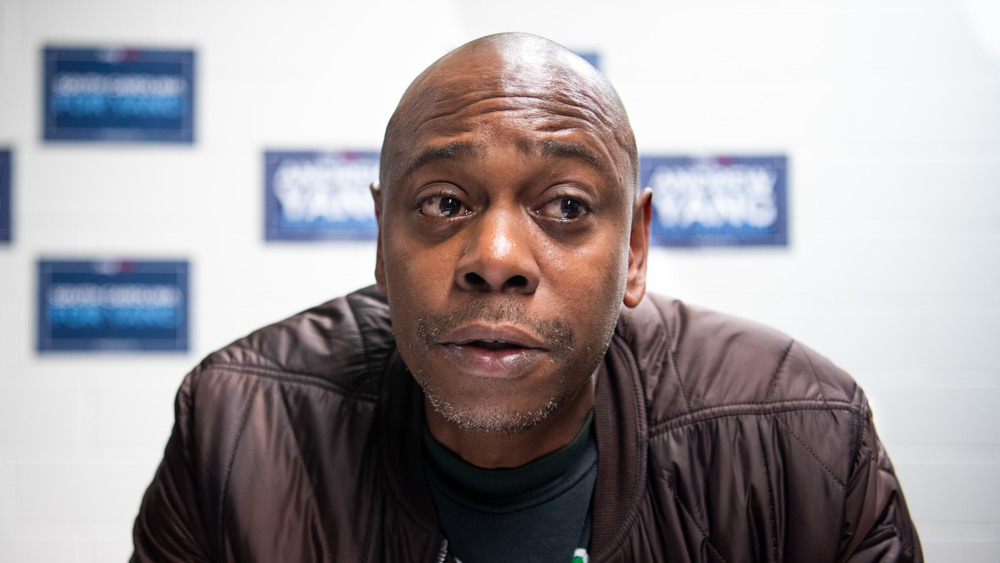 Sean Rayford/Getty Images
According to a statement issued by a spokesperson representing comedian and performer Dave Chappelle, the star of Chappelle's Show managed to contract COVID-19 despite adhering to health and safety protocols to stave off the disease.
"Chappelle has safely conducted socially-distanced shows in Ohio since June 2020 and he moved those shows to Austin during the winter," the statement read. "Chappelle implemented COVID-19 protocols which included rapid testing for the audience and daily testing for himself and his team. His diligent testing enabled him to immediately respond by quarantining, thus mitigating the spread of the virus."
According to their website, Stubb's Waller Creek Amphitheater holds up to 2,200 attendees at standing room only capacity, but only 400 when seated; the venue is also adhering to health and safety protocols for show-goers, requiring that masks be worn by all patrons and that any and all transactions are cashless. However, despite having these standards in place for venue customers, there is nothing on the site that lists whether these also apply to artists and performers who play at the amphitheater.
As CNN also reported, the comedian is asymptomatic after testing positive for coronavirus. But did any of the others the comedian interact with also test positive? 
Dave Chappelle wasn't the only celebrity exposed to COVID-19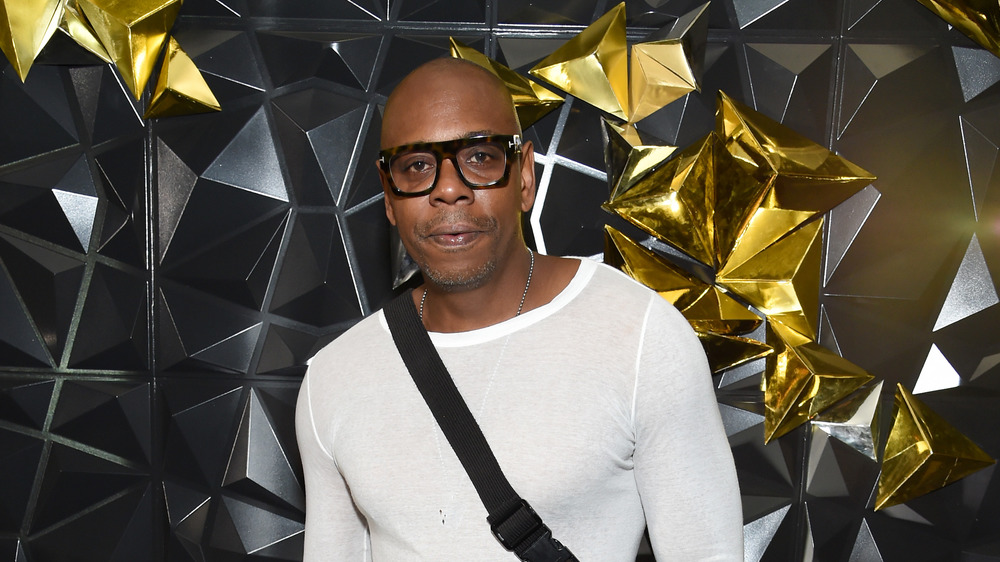 Michael Kovac/Getty Images
After the news went public that Dave Chappelle tested positive for COVID-19 on Jan. 22, 2021, others who were in attendance at the show in which the comedian allegedly contracted the virus used social media to both dispel rumors regarding who or how the disease managed to spread, as well as confirm their own testing status. 
In a post uploaded to his personal Instagram, Joe Rogan assured followers that he has, as of the time of this writing, continuously tested negative for the coronavirus.
"Sorry my friends, the Friday and Saturday shows at @stubbsaustin have been cancelled," wrote Rogan, who had been scheduled to perform at two out of the five Chappelle shows at the Stubb's Waller Creek Amphitheater. Rogan then added that "because people are asking, I was not exposed to the person who had covid and I have tested negative every day this week." He also put a rumor to rest about who might have been the COVID-19 carrier at the event: "the person that gave covid to Dave was NOT Elon's partner @grimes." Grimes herself tested positive in early January 2021.
As of Jan. 22, 2021, the rate of COVID-19 in Texas specifically has seen a large uptick since December of last year, per The New York Times. Overall, the Lonestar state has diagnosed a total of over 2.2 million cases of the disease and over 34,000 deaths related to the virus since March 2020.