The Glee Plot The Public Never Saw, According To Harry Shum Jr.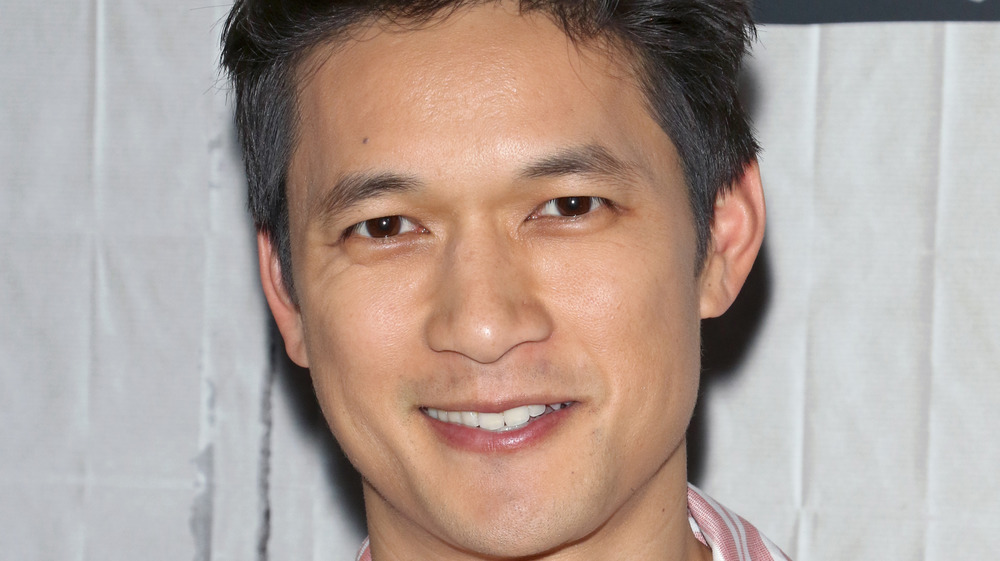 Jim Spellman/Getty Images
The Ryan Murphy-helmed TV series Glee premiered in 2009. After the travesty of Cop Rock made TV musicals uncool, and before hits like Crazy Ex-Girlfriend and Zoey's Extraordinary Playlist were even glimmers in their creators' eyes, Glee was an original attempt at bringing the musical series back to television. 
The show, about a struggling high school glee club made up of social misfits, became a massive hit, debuting at nearly 10 million viewers and running for six seasons in total. It also sold 43 million songs and became well-known for its rollicking "rehearsal" covers of pop and musical theatre songs sung by the cast, which included then unknowns like Lea Michele, Cory Monteith, Naya Rivera, Chris Colfer, Amber Riley, and Darren Criss, as well as Jane Lynch as the sadistic villain Sue Sylvester, and Matthew Morrison as the teacher bringing the group together.
Our sister site Looper spoke to former Glee cast member Harry Shum Jr, whose movie All My Life came out in December 2020, about that film and his time on the series. Though his character, Mike Chang, was known more as a dancer and was often relegated to the sidelines in the glee club, Shum revealed to Looper a potential Glee storyline that should have featured him in more of a singing role. Alas, it didn't quite come to fruition. So what happened? Keep reading to find out.
Harry Shum Jr. expected more West Side Story
Though the show covered more pop radio hits than Broadway numbers, it frequently brought musical theatre songs to the spotlight, even featuring two full episodes dedicated to the musicals Grease and The Rocky Horror Picture Show. It appears they planned a similar treatment with the musical West Side Story, but it didn't quite happen.
In season 3, Harry Shum Jr. was promoted to series regular, and creators and fans alike wanted his character to do more. An arc where Mike Chang auditions for the school musical against the wishes of his strict, traditional parents and despite his reputation as a non-singer was written in. "There was this West Side Story [plan]," Shum told Looper, adding, "I think I had a storyline that was going down a certain path of me being part of the musical a lot more." Mike auditions with the song "Cool" and lands the role of Riff, but when opening night comes, the viewers only see four of the show's songs — none of which involve Riff.
"I think something happened with the rights," Shum explained. Glee still featured eight songs from WSS over the series, but the licensing restrictions were very strict, not allowing any changes to the lyrics at all, which apparently interfered with what they wanted to do with Riff. According to Shum, it also sounds like the Glee producers wanted to do something non-traditional, like combining songs: "I think it was one of those mash-ups that wasn't approved and it just threw everything [for] a loop."