90 Day Fiance: Inside Colt Johnson's Relationship With His Mom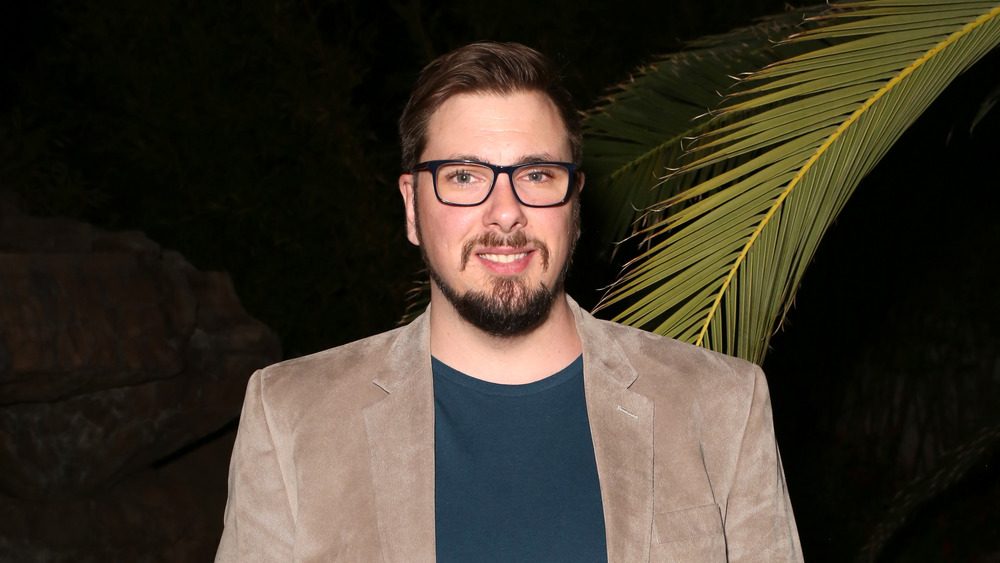 Gabe Ginsberg/Getty Images
There are few 90 Day Fiancé stars as famous as Colt Johnson. The Las Vegas native has shared his ill-fated romances with both ex-wife Larissa Dos Santos Lima and former girlfriend Jess Caroline in numerous seasons of the hit TLC franchise. Yet Colt's best on-screen relationship seems to be with his mother and roommate, Debbie Johnson. 
An overbearing matriarch, Debbie has gone head-to-head with both Larissa and Jess, sharing her skepticism over these Brazilian beauties' true intentions with her son. Jess even alleged that Debbie encouraged Colt's cheating scandals! Colt currently has joined OnlyFans to also share his NSFW photos with subscribers, per Screen Rant. What would Debbie say?! 
Fans last saw Colt asking his mother for more space when it comes to his relationships during 90 Day Fiancé: Happily Ever After? While there are rumors that Colt and Debbie may be getting their own spinoff series, let's dive into what this mother-son relationship is like. Keep scrolling to find out just how close Debbie and Colt are today! 
Colt Johnson's mother Debbie can come across as overprotective
While it seems 33-year-old Colt Johnson may finally now want to grow up, his mother Debbie resists letting her son go. Debbie intervened during Colt's friendship with Vanessa Guerra, even asking Vanessa to move in with them. As of November 2020, audiences believe Colt and Vanessa are now engaged, per Screen Rant. Debbie does always get her way! 
It's clear that Debbie is an over-protective mom to Colt. The duo has been reliant on one another since Debbie lost her husband to a heart attack, according to Screen Rant. Debbie also is reportedly scarred about the violent arguments between Colt and Larissa Dos Los Santos Lima, resulting in multiple domestic violence arrests, per Heavy. Debbie even took on fellow 90 Day star David Toborowsky after he voiced empathy for Colt's ex, Larissa. "He doesn't know anything about their life or their circumstances," Debbie clapped back, as reported by Starcasm. "He is definitely a media w***e." 
Although, Debbie herself isn't shy to publicity. She has her own Instagram page, and lists all of her TV appearances in her bio. It seems Colt and Debbie may actually be closer than ever. Guess we'll just have to wait for the next time they grace the small screen!