Aaron Rodgers' Postgame Comments Are Turning Heads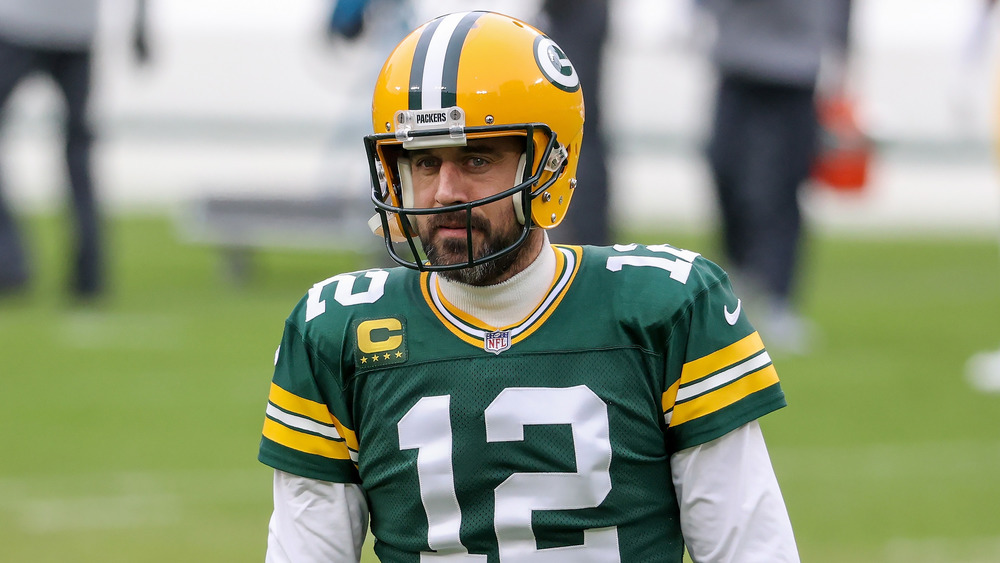 Dylan Buell/Getty Images
On Jan. 24, 2021, the Green Bay Packers faced off against the Tampa Bay Buccaneers in the NFC Conference Championship, with a trip to Super Bowl LV on the line. Despite trailing the Bucs early on, the game turned into a nail biter when the Packers gained ground and drove inside the Bucs' 10-yard line with around two minutes to play. But once fourth-and-goal loomed, head coach Matt LaFleur opted to play it safe with a field goal, rather than trusting quarterback Aaron Rodgers with a shot at the end zone (and a 2-point conversion) to tie up the score (via SB Nation). 
However, the decision proved fatal. Not only did the Packers never recover the ball and ultimately go on to lose 31-26 to the Bucs, but the loss prompted Rodgers to brand his future with the Packers as "uncertain," according to the New York Post. 
"A lot of guys' futures are uncertain, myself included," Rodgers elaborated, when asked in a postgame conference about how the team could look next year. "Obviously, it's going to be an end at some point, whether we make it past this one or not, but just the uncertainty's tough and finality of it all," he added (per ESPN). Considering that the veteran quarterback is under contract through 2023, Rodgers' comments are especially eyebrow raising. Why did he choose to speak out that way about his long-term future?
Are the Green Bay Packers already planning to replace Aaron Rodgers?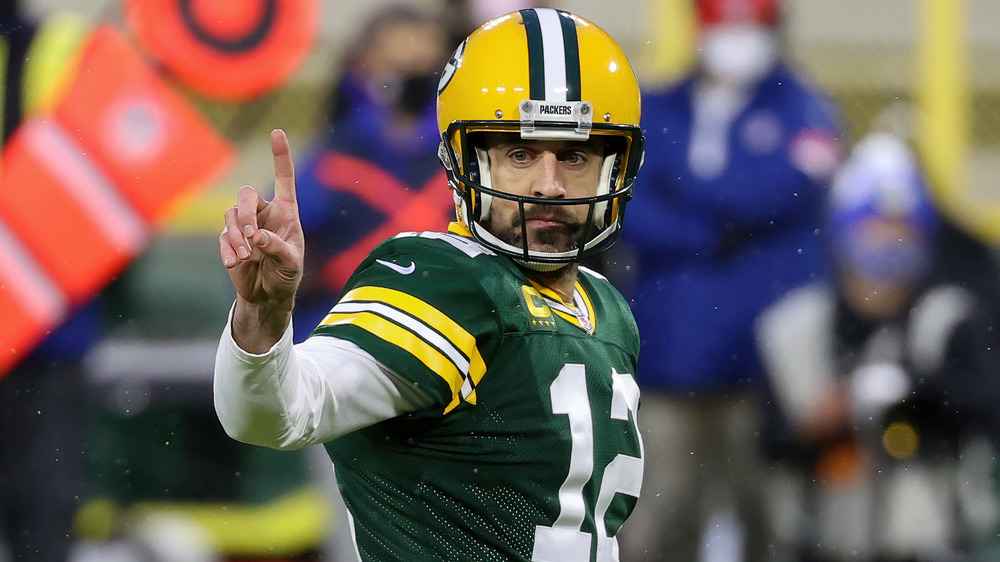 Dylan Buell/Getty Images
Aaron Rodgers' surprising postgame comments could have something to do with the fact that Green Bay Packers' general manager, Brian Gutekunst, traded up in the 2020 draft to select quarterback Jordan Love, rather than pick a player who could have more of an immediate impact (via The Ringer). Based on this, it seems like the Packers franchise is already planning for the days when Rodgers won't helm the squad. The move to draft Love was a controversial one, as some, like Rodgers, hoped the Packers would select a 'skill position' player," according to The Ringer. And though Rodgers had once said he "wouldn't have a problem" with the Packers drafting another quarterback, it sounds like the opposite is true.
Either way, the Packers' loss to Tampa Bay on Jan. 24, 2021 acted as another nail in Rodgers' coffin, as "he became the first quarterback in NFL history to lose four straight appearances in a conference championship game," according to ESPN. After Rodgers' cryptic comments about an uncertain future with the Packers franchise, head coach Matt LaFleur had some strong words to share, according to ESPN. "I mean, the guy's the MVP of this league," LaFleur said. "He's the heart and soul of our football team. So hell yeah, he better be back here." Should Rodgers opt out of his contract early, the Packers would be losing out on money and putting to bed their dreams of Super Bowl glory, unless, of course, Love turns out to be the next Patrick Mahomes.
Inside Aaron Rodgers' mega-contract with the Green Bay Packers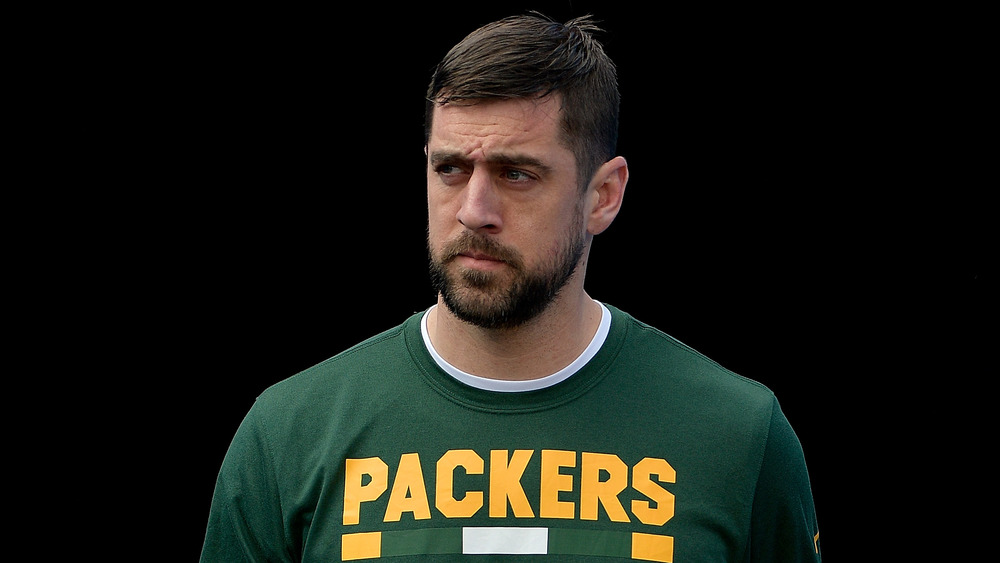 Grant Halverson/Getty Images
While quarterback Aaron Rodgers has been dropping cryptic hints about his time with the Green Bay Packers, what exactly does his contract entail? As ESPN points out, in 2018, Rodgers signed a contract through the 2023 season for $134 million. So what would happen if he left the team prior to its completion? Since his 2021 salary-cap charge is $36.3 million — and $39.9 million for 2022 — should Rodgers part ways with the Packers after the 2021 season, the team would "save $22.648 million in salary-cap space but would have to count $17.204 million in dead money," according to ESPN.
While Rodgers' comment about uncertainty might conjure up some unsettled feelings for the Packers, he is sure of himself and his merit within the NFL. In the summer of 2020, according to the New York Post, Rodgers said of himself: "I still believe in myself and I have a strong desire to play into my 40s. I'm just not sure how that all works together at this point." It looks like we will just have to wait and see what he decides.