Trey Songz Responds To Arrest After Being Released From Police Custody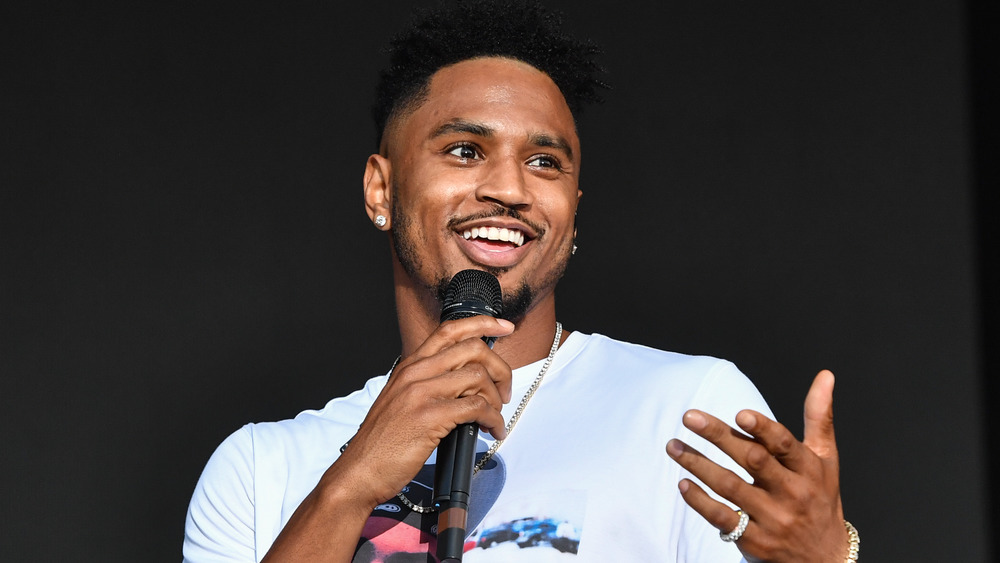 Erika Goldring/Getty Images
It seems like Trey Songz is ready to make jokes at his own expense following his arrest at the Kansas City Chiefs game on Jan. 24, 2021. The singer-songwriter was forcefully removed from his seat in the bleachers by a police officer after he responded to some hecklers a few rows behind him. In a now-viral video of the incident, Songz can be seen throwing a punch at an officer and putting him in a headlock as law enforcement tried to pin him down. 
However, those in attendance said the officer was "way out of line" when he reacted with force shortly after Songz asked the instigators to "chill out," according to TMZ. On the contrary, a statement from the Kansas City police claims Songz wasn't wearing a face mask and refused to put one on when asked to do so, per The Kansas City Star. Once law enforcement threatened to arrest him if he didn't comply, that's when he allegedly threw the first punch.  
The artist was then taken away in handcuffs and arrested for trespassing, resisting arrest and assaulting a police officer, per TMZ. He was reportedly placed on a 24-hour hold and was expected to be released the following day. Although some suggested his arrest was an act of racial profiling, it doesn't seem like Songz is too bent out of shape over the situation.
Trey Songz is having a laugh over his Kansas City Chiefs arrest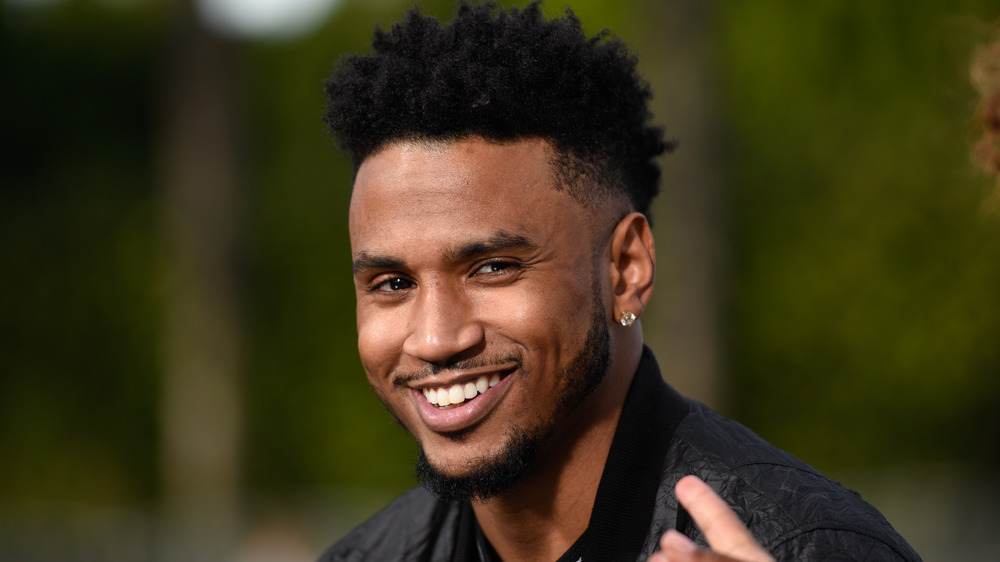 Noel Vasquez/Getty Images
As promised, Trey Songz walked out of Jackson County Detention Center a free man on Jan. 25, 2021. According to Kansas City police, no criminal charges have been filed at this time and an investigation is still ongoing, per The Kansas City Star. Despite the incident that transpired at the Kansas City Chiefs game, the artist took to Instagram following his release from jail to seemingly poke fun at his arrest. 
"Chiefs game was lit right?!" he wrote alongside a series of photos seemingly taken on a private jet and a few snaps from the bleachers before he was handcuffed at the game. He also threw some shade on his Instagram Story, sharing a photo of himself aboard the aircraft, writing "#backhome". He also reshared a post from a fan page with the caption, "Grow through what you go through ... Good Morning everyone." 
Perhaps his most shady post, came on Jan. 26, 2021, when he shared a video of himself sipping on his morning coffee and taking in his stunning view. "Good morning, you hilarious motherf**kers," he said before taking a swig of his morning joe. "Don't let em take ya joy! Cause it's yours," he added in the caption. 
Songz certainly doesn't seem to be done throwing jabs following his arrest.