The Shady Details About Rita Ora's Birthday Party Are Released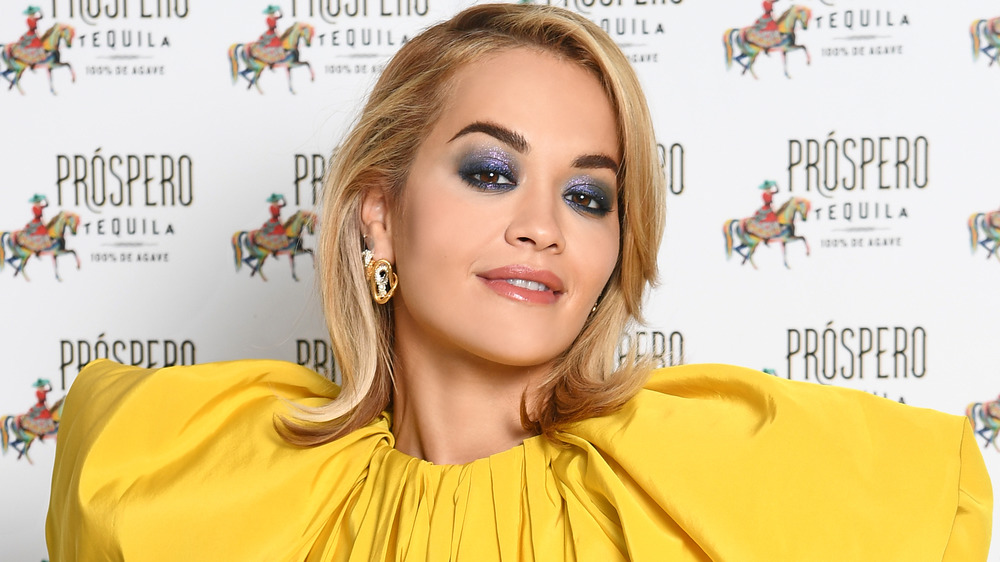 Gareth Cattermole/Getty Images
It seems that Rita Ora has let her fans down. Just add Ora to the list of celebrities who have been caught using their fame and fortune to skirt COVID-19 protocols. Restaurants closed? Travel banned? No problem for these A-listers who are determined to party with their closest friends and family. Celebrities like Cardi B, Justin Bieber and Kim Kardashian haven't let the pandemic change their social schedule, per Insider. Kardashian matriarch Kris Jenner defended her daughter Kendall Jenner's 25th birthday party, which had a slew of talented celebs in attendance. 
Kris told Andy Cohen on his SiriusXM radio show that the backlash was simply a difference of opinion. "We're dealing with, you know, lots of people that have different opinions and all we can do is live our lives the best way we know how, and be responsible and do the right thing," Kris said. She continued, "We are really responsible and we make sure that everyone in our family and our closest friends are tested religiously. So, you know, we do what we can, we try to follow the rules."
In November 2020, Ora seemingly took a cue from ex Rob Kardashian's family get togethers and festivities to throw her own 30th birthday blowout. Keep scrolling to find out why the details weren't made public until January 2021.
Now, Rita Ora is singing a different tune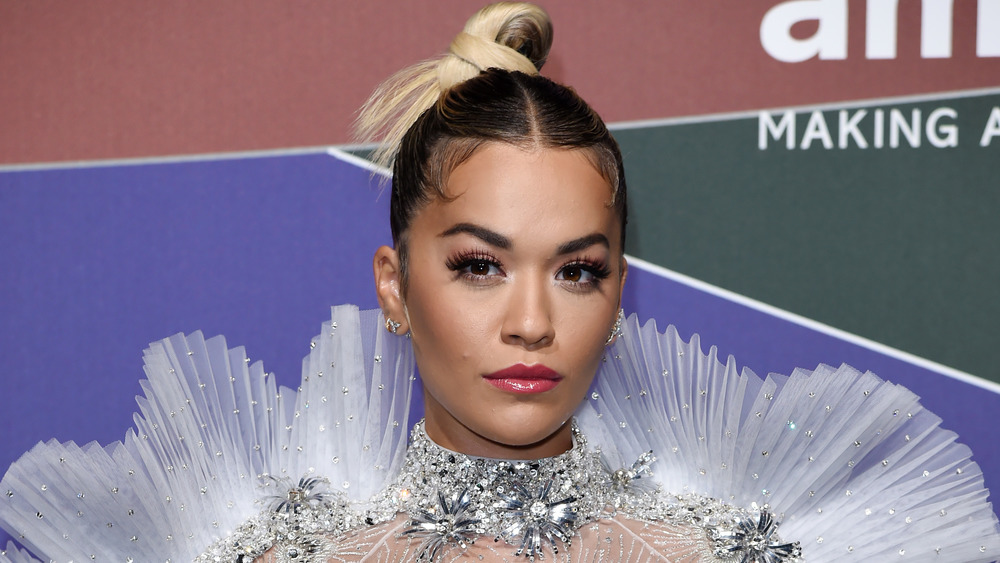 Stefania D'alessandro/Getty Images
Back in late November 2020, Rita Ora threw a party to celebrate her own birthday. The only problem? It was during lockdown in London amid the coronavirus pandemic. Ora reportedly paid almost $7,000 to rent out the restaurant Casa Cruz, per TMZ. Most of the staff had been furloughed, but general manager Scottie Bhattarai wanted to accommodate Ora and her crew. He later admitted to being "greedy," per The Sun. Additionally, per a statement made by Bhattarai, "Security for the entourage wanted no recordings of attendees — Rita etc, to be made, hence [Bhattarai] decided to turn off CCTV between 18.00 and 18.30."
In his official statement, Bhattarai also revealed that Ora and her friends — including model Cara Delevingne — brought their own alcohol. The intimate party was supposed to have a guest list of about seven guests, but nearly 20 people showed up, according to Page Six. Bhattarai has since been fired from his position at Casa Cruz. Ora also released a statement on Instagram (via The Sun), claiming she was "deeply sorry" for her "inexcusable error in judgment." 
U.K. Home Secretary Priti Patel openly criticized Ora's behavior during a hearing. "There are no excuses whatsoever. We have had a tragic death toll in our country from coronavirus; we are seeing record numbers of people in hospital ... and the message is to stay at home and save lives," Patel said (via BBC). "So these celebrities and influencers should be thinking very, very hard about their own actions and what kind of message that sends out."