How Rudy Giuliani Just Fell For A Fake Kayleigh McEnany Tweet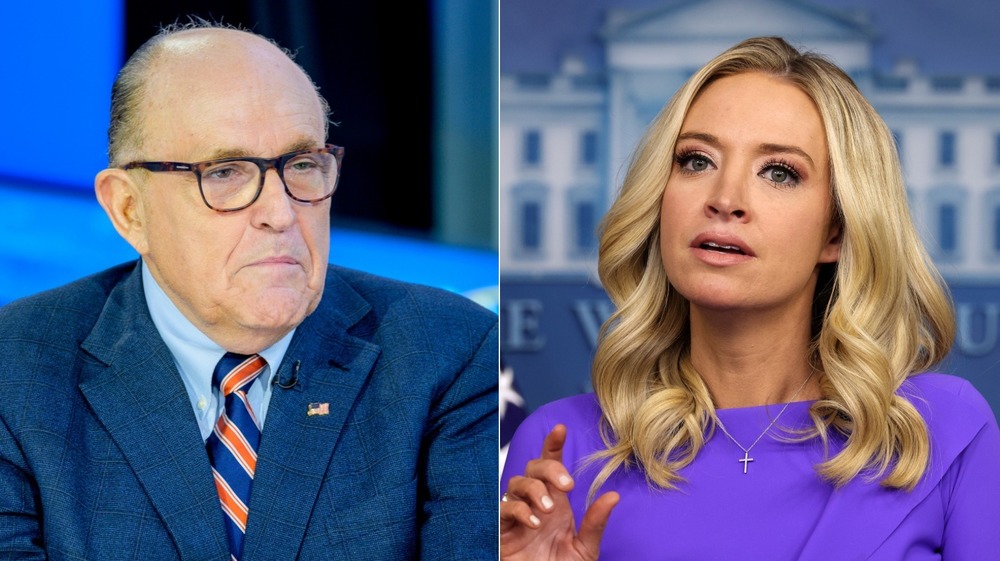 Roy Rochlin, Alex Wong/Getty Images
On Jan. 28, 2021, Rudy Giuliani fell for a parody account on Twitter that claimed to be former White House press secretary Kayleigh McEnany. In a much-ridiculed tweet, which has since been deleted, Giuliani continued his war against online censorship by replying to a Twitter user with the name "Kayleigh McEnay," which pretended that Donald Trump ally McEnany had been suspended from her verified Twitter account.
"Just got SUSP3NDED off Twitter. I've always spread positivity and love. Dealing with Twitter is like dancing with the devil," the parody account tweeted. "If you see this and support me. Then please give me a FOLLOW & RETWEET this to share the news. I love you stay safe and be kind."
The former mayor of New York responded with a criticism of tech companies, declaring, "What's the difference between denial of free speech in China and the US. In China it's directly by CCP. In US Big Tech and Big Media does it for Democrat party. Same result."
The "Kayleigh McEnay" account, which has quickly gathered close to 19,000 followers, copied Kayleigh McEnany's verified Twitter bio, even adding the same Bible verse. At the end of its own bio, however, it clearly says "Parody Support Account," an addition that Giuliani must have missed.
Rudy Giuliani's quest against censorship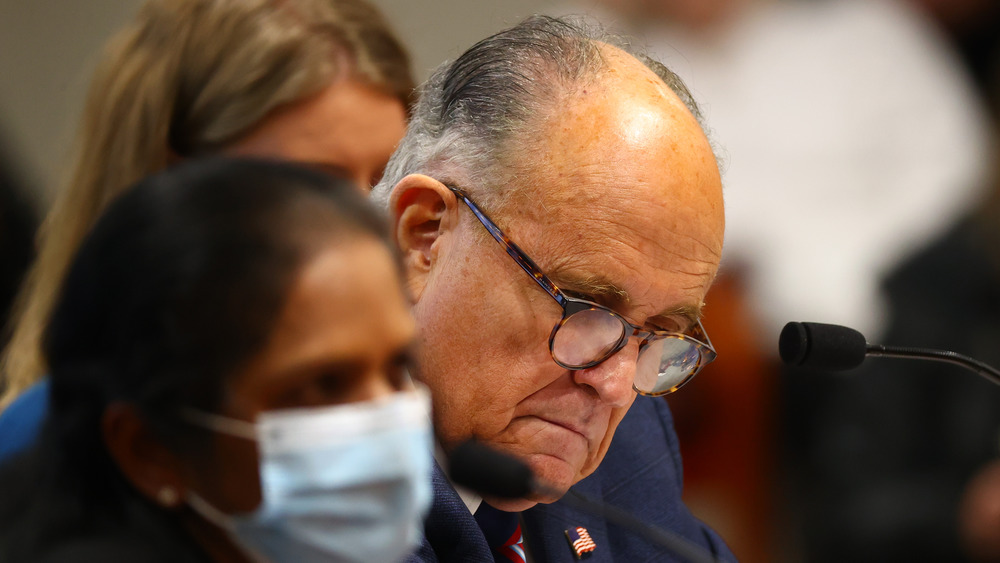 Rey Del Rio/Getty Images
Rudy Giuliani has been raising alarms about censorship since former President Donald Trump was removed from Twitter. Trump's account was suspended after the deadly Capitol building riots for inciting violence on the platform and violating Twitter's Civic Integrity policy (which prevents users from interfering in elections).
Giuliani, who served as attorney to Donald Trump, was one of the loudest voices calling the election fraudulent after Joe Biden won. He's even facing a $1.3 billion lawsuit from the voting machine company he repeatedly accused of stealing votes. He has also come under fire for comments he made to the crowds that stormed the Capitol building, calling for "trial for combat," per CNBC.
Giuliani now faces opposition from online platforms himself. The Washington Post reported that YouTube has now suspended the lawyer from its partner program, preventing him from making money from the ad revenue on his videos. Giuliani had used his YouTube videos to spread misinformation about the election.
He has also tweeted his support for Mike Lindell, the MyPillow CEO whose Twitter account was suspended after he repeatedly spread conspiracy theories about the 2020 election. "We must stand together or our right to free speech will be extinguished by Democrat and #BigTechCensorship," Giuliani wrote, urging his followers to buy MyPillow products as gifts.