Wendy Williams Reveals Which Famous Rapper She Had A Fling With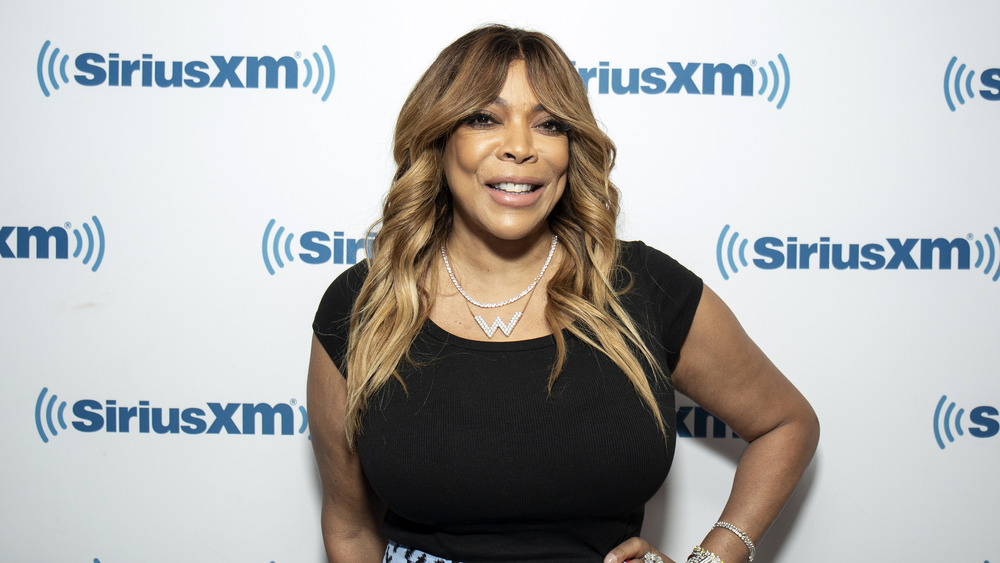 Santiago Felipe/Getty Images
The beauty of Wendy Williams' longtime career as a TV personality and talk show host is her success as a result of being a controversial public figure. Even if you've never tuned in for an episode of The Wendy Williams Show, you're familiar with Williams' head-turning hot takes and feuds with high-profile celebs such as Dionne Warwick, Whitney Houston, and Mariah Carey. The list of the talk show host's feuds throughout her career is endless, but the feud that has everybody talking is her beef with Wu-Tang Clan rapper Method Man.
In 2006, the New York rapper had a few choice words for the former radio personality after she publicly disclosed information about his wife's battle with cancer, per The Sun. Additionally, Williams reportedly insinuated that Method Man was having an affair with a doctor, per Showbiz Cheat Sheet. Method Man clearly didn't take the allegations well. In July 2006, the "C.R.E.A.M." rapper responded to Williams' claims. "I'd like to thank Wendy Williams for bringing that to the masses 'cause she didn't have to go on the radio and say that s**t," he said. "I like to keep stuff like that private but yeah, [my wife] was sick... That ain't nobody f****n' business... She didn't want anybody to know about it... Nobody knew anything until Wendy Williams said that s**t." 
Although it's been over a decade since the two have publicly feuded, Williams revealed in late January 2021 that she has a quite interesting history with the famous rapper. 
Wendy Williams allegedly hooked up with Method Man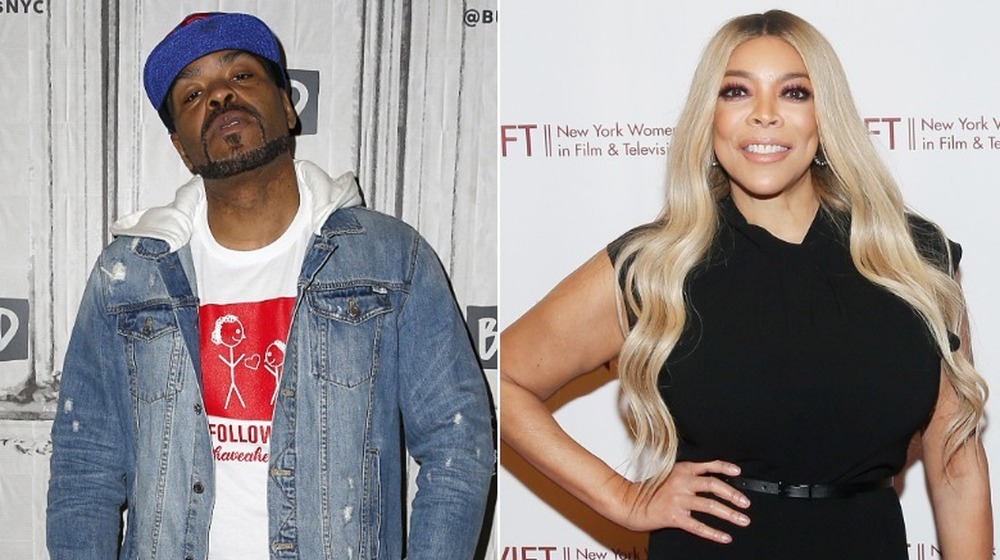 Dominik Bindl, Lars Niki/Getty Images
Whether you like or dislike Wendy Williams, it's hard to deny how good of a storyteller she is. Ahead of the January 2021 debut of her Lifetime biopic Wendy Williams: The Movie and documentary Wendy Williams: What A Mess, Williams dished out details about her "coke days" as well as a few vivid details about her alleged fling with Method Man. 
"I smoked a blunt ... with Method Man while I gave him a bath and it was a one-night stand," Williams told DJ Suss One. "He'll deny it, maybe not... It was one night. We were in the club — a fight broke out and gunshots broke out. The fight was ridiculous. The whole Wu-Tang was there but it was only Meth up in the rafters."
She continued, "He rolled a blunt, we smoked a blunt, we watched the fight, we heard the gunshots, the cops came in... I guess I batted my eyes and rocked my shoulders and I said, 'You wanna come over?' And he said, 'Yeah, I'll follow you.'" Williams described how the two went to her penthouse in Jersey City, and confirmed to DJ Suss One that they did go "all the way."
If you're wondering if Williams' hook up with the Wu-Tang Clan member will be in the biopic, the answer is no. According to the talk show host, Method Man is still upset about it: "It wasn't in the movie because [he] is still very angry at me... for being me — for telling the truth." Method Man has yet to comment about the alleged fling, as of this post.