Here's How Much Jason Alexander Is Really Worth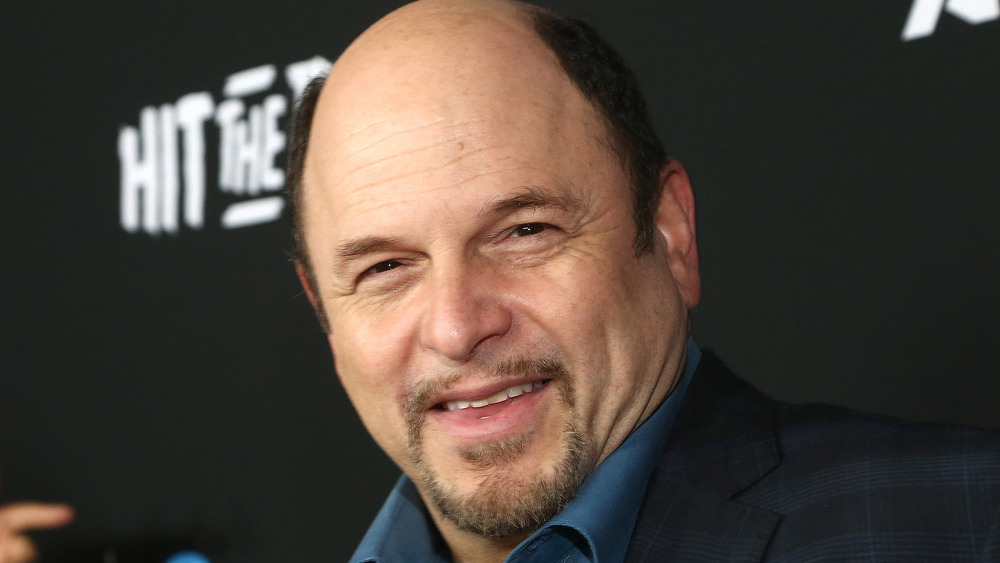 Tommaso Boddi/Getty Images
Seinfeld may have been "a show about nothing," but star Jason Alexander has a net worth today that is definitely something!
Though the talented actor has had a few other impressive on-screen roles to his name (He played Jack Black's sidekick in Shallow Hal), Alexander will arguably forever be known as George Costanza on Seinfeld. From 1989 until 1998, Alexander truly embodied the agitated George (a role based on co-creator Larry David), and all his failed exploits, romantic and otherwise. Alexander's place in the Seinfeld friend group, alongside Jerry Seinfeld, Elaine (Julia Louis-Dreyfus), and Kramer (Michael Richards) was invaluable.
That said, the 55th Super Bowl on Feb 7. 2021, will see Alexander in another iconic role. In the odd and hilarious Tide commercial, "The Jason Alexander Hoodie," the star plays himself in sweatshirt form being subjected to multiple unfortunate situations, and it's sure to wash over millions of laughing viewers. "I think I've used every facial muscle I have to create those expressions" in the ad, Alexander told People. "I think there are maybe a dozen expressions in the finished commercial, but I can tell you that there were close to 1,500 photographs taken in that one day." He also noted that the commercial is "a very, very nice pat on the back" career-wise. 
All that said, scroll down for Jason Alexander's impressive, if complicated, net worth today.
Jason Alexander's net worth could have been a lot more
Hilarious commercials aside, what is Jason Alexander's net worth? First, let's pause for a moment to consider that Jerry Seinfeld's net worth is a humungous $950 million, per Celebrity Net Worth. Seinfeld has generated several billion in syndication, and Jerry owns 7.5 percent of backend equity, per the outlet. Meanwhile, Alexander's own fortune is huge, but not that huge. To date, the star is worth an estimated $50 million. 
In terms of Alexander's Seinfeld paycheck, the star reportedly made $150,000 per episode by Season 5 and, according to Celebrity Net Worth, he earned $400,000 per episode for the sitcom's last season. Unlike Jerry Seinfeld, Alexander didn't get any equity points, so the billions from syndication deals never benefitted him at all. "Julia, Michael and I, during our big renegotiation for the final year, asked for something that I will go to my grave saying we should have had, and that is back-end participation in the profits for the show," Alexander told The Globe and Mail in 2004. It's not the saddest story on Earth, but there's still an unfortunate disparity between the rest of the cast and titular star Jerry Seinfeld and creator Larry David. 
Jason Alexander still has an impressive fortune to his name, and according to Virtual Globe Trotting, he shares a home in California and New York with his wife. Plus, there's nothing like a hilarious Super Bowl commercial viewed by tens of millions to sweeten any Seinfeld sour grapes!