The Truth About Troy Polamalu's Hair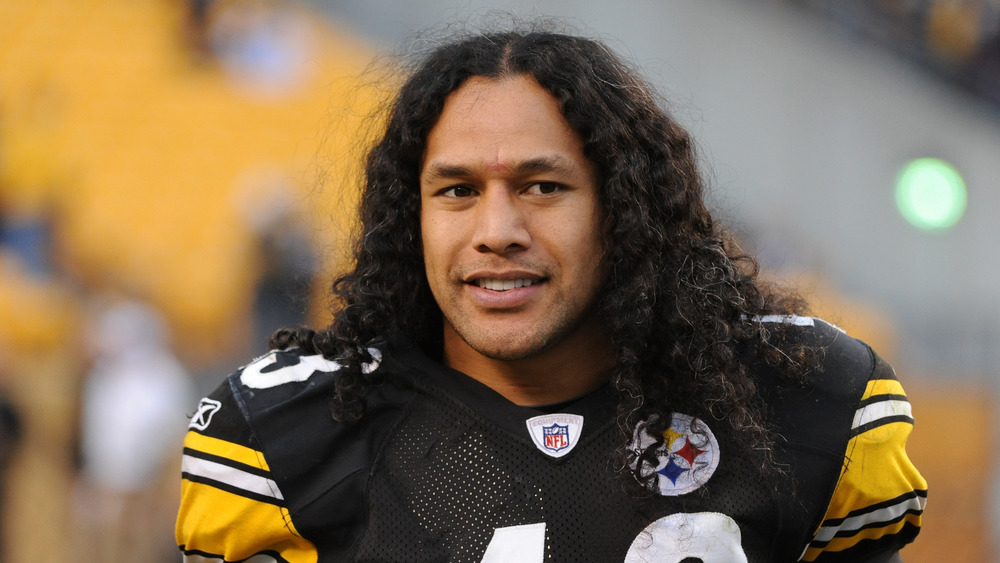 George Gojkovich/Getty Images
Super Bowl LV is sure to be different than in years past due to the COVID-19 pandemic. Yet, while the stadium might not be packed with fans, we will be rooting for our favorite team from home. As we know by now, COVID-19 has delayed many major events, including the 2020 Hall of Fame Weekend, where former Pittsburgh Steelers safety Troy Polamalu was supposed to be inducted as a member of the new class. Luckily, Polamalu will still get his day of honor as the class of 2020's induction was rescheduled for August 2021, the same weekend the class of 2021 will also earn their spot in the hall of fame, per Fan Nation.
This is a major honor for Polamalu, who played in three Super Bowls himself. However, this will not be the first time he is celebrated. Polamalu is renowned for his luscious locks that flowed from underneath his helmet on the field. Letting his hair grow as a tribute to his Samoan heritage, his main was famously targeted at the 2006 Super Bowl, when Kansas City Chiefs running back Larry Johnson tackled Polamalu and visibly pulled his hair during an interception, per ESPN. Let's hope there's no hair pulling at the Super Bowl in 2021! Keep scrolling for more details about Polamalu's iconic curls.
Troy Polamalu's hair is insured for $1 million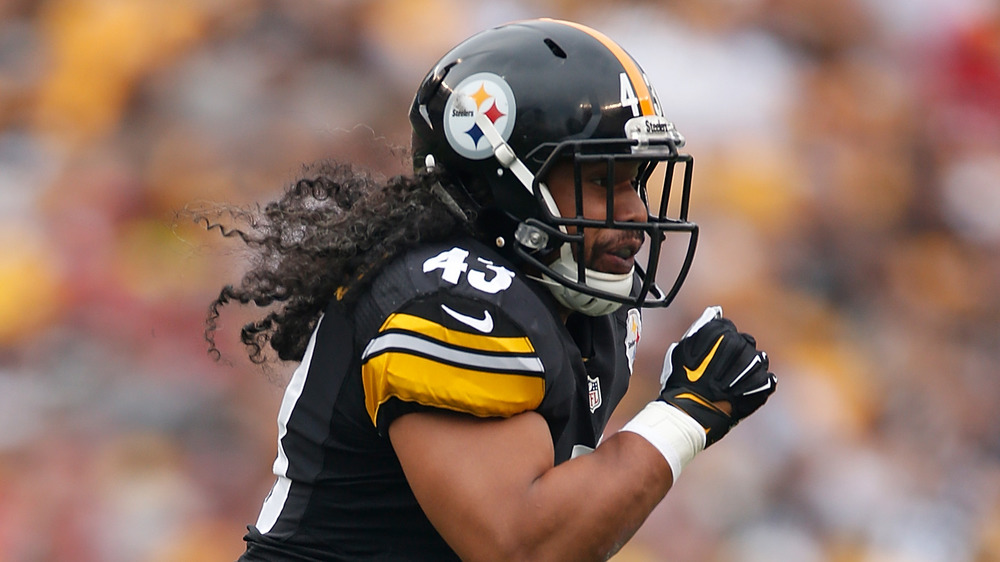 Gregory Shamus/Getty Images
Aside from his undeniable skill on the field, Troy Polamalu will always be remembered for his incredibly long, curly hair. At almost three feet long, his flowing main became such a phenomenon on its own, that it was insured for $1 million by haircare company Head and Shoulders in 2010, according to a press release from ESPN. Obtaining the insurance policy from Lloyd's of London, the company never disclosed what has to happen in order collect the policy. However, upon insuring his hair, Polamalu was awarded the Guinness World Record for the "highest insured hair." 
After starring in five commercials for Head and Shoulders, Polamalu moved to Suave in 2013, signing a five-year contract to endorse their "Action Series" of haircare products.
Despite the praise his locks have garnered, Polamalu was nervous to let his hair flow at the start of his career. "In my rookie year, I used to wear it in a ponytail. But one game, I actually just took it out, and my uncle was like, just let your hair go — it'll be symbolic of how you play; just let it loose," he told Allure in 2011. "I owe a lot of credit to my uncle for that, among other things." It sounds like he made the right choice!