Ja Rule Just Gave Donald Trump A Surprising Invitation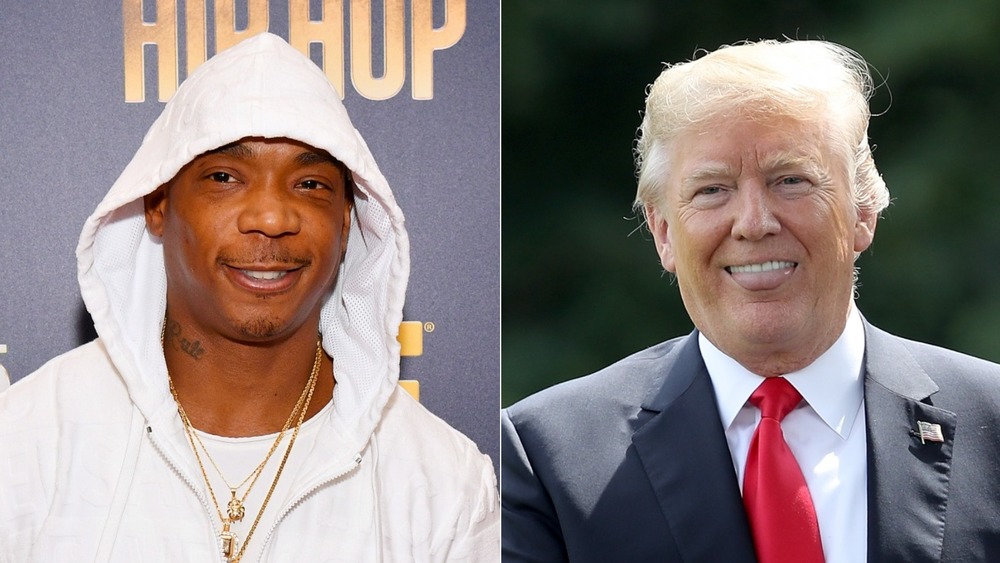 Following Donald Trump's term as President of the United States and the insurrection incited at the Capitol, we'd assume the businessman isn't getting many invitations, especially on social media. Despite Trump's ban from several platforms, including Twitter and Instagram, rapper Ja Rule invited Trump to join his new app, Iconn, which is a "celebrity entertainment booking & concierge service," according to the company's website. However, Trump's invite comes with a caveat.
"Listen, it's freedom for everybody. Anybody can go on any platform they want! But I suppose if he started doing crazy things like trying to rile up his base and get the Proud Boys going on Iconn, then he got to go," Rule told TMZ about allowing Trump on his platform. "Any funny s**t out of you Donnie and you gotta go."
Rule was previously outspoken about the former president and condemned his actions during the Capitol riots. "On my way to Dc to sort this s**t out... [rolling on the floor laughing emoji] #WheresJa," he tweeted at the time. Keep scrolling to see what else Rule said about Trump.
Ja Rule has his reservations about allowing Donald Trump on his app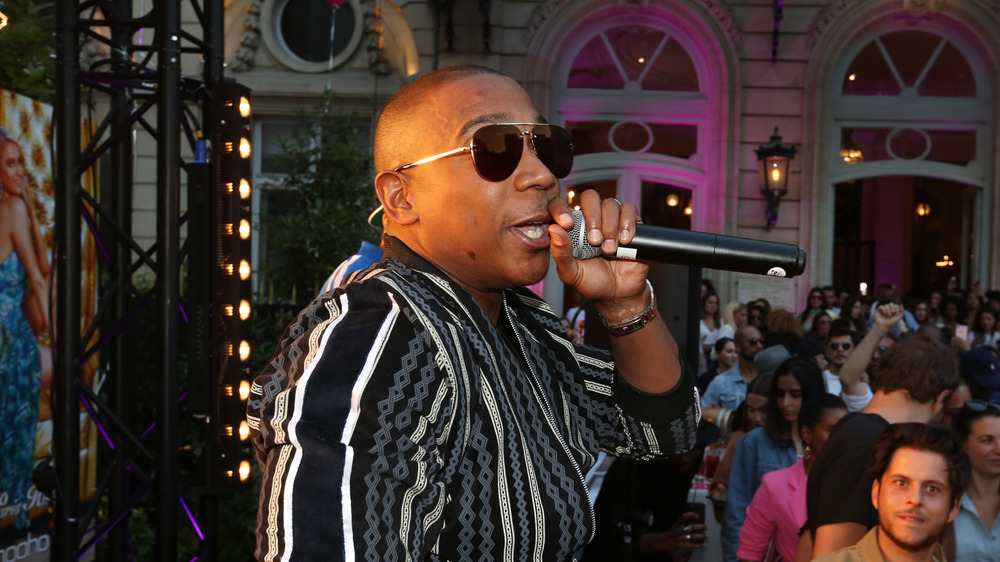 Getty Images/Getty Images
Although Ja Rule may be open to the idea of Donald Trump joining his app, Iconn, the businessman would be on thin ice following his January 2021 Twitter ban. 
"You know, Jack Dorsey, he said it best when he did the actual banning of Trump. He said that he believes that it's the right thing to do but he also believes it is a slippery slope. And that's exactly what I felt about ... the decision that was made," Rule told TMZ about his decision to allow Trump on his platform, referencing the words of Twitter's CEO Jack Dorsey. 
"I really do believe it was the right decision because [of] the rhetoric and the things he was tweeting, stirring up... they rushed the g**damn Capitol for Christ's sake. So you gotta understand that something had to be done. But, like he also said, it is a slippery slope," he added. 
"So Trump, come on over to Iconn and get yourself a page. But you better behave," Rule warned. Only time will tell if Trump will follow up on the rapper's offer.