The Truth About Angelina Jolie's Art Collection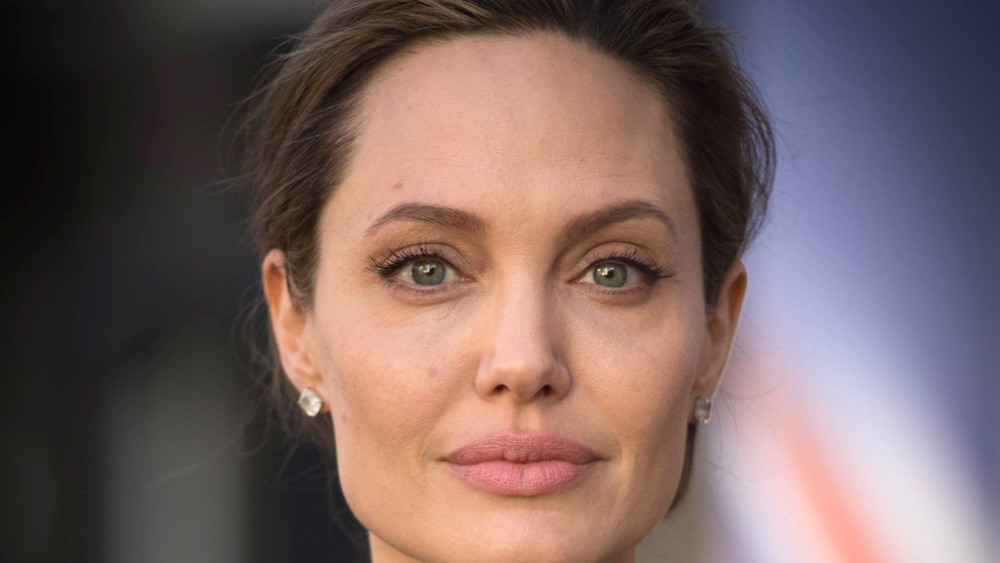 Wpa Pool/Getty Images
A painting that Angelina Jolie is selling would make even Lara Croft jealous! 
Since actors are immersed in a creative field, and oftentimes have a few dollars to spare, it's no wonder quite a few collect fine art. From Steve Martin's expansive collection that included an Edward Hopper, to Beyoncé and Jay-Z's impressive Andy Warhol-featuring haul (which Jay is never hesitant to discuss), plenty of stars not only attend the Met Gala, but bring the museum home with them. And Angelina Jolie is certainly no exception. In fact, the actress owns a piece of art... and history!
The daughter of actor Jon Voight, Angelina Jolie has been an A-lister for decades with stacks of tabloid covers to her name. From her over-the-top marriage to Billy Bob Thornton to her divorce from Brad Pitt (to her brother-smooching Oscars moment), the star has truly made some headlines in her day. But she also made some good art investments. Yup, according to Wealth-X, she and Brad Pitt had an art collection worth $25 million before their 2016 separation. Per ArtNet, the collection included pieces by Banksy, sculptor Richard Serra, celeb favorite Schoony, and more. But the star of Mr. and Mrs. Smith and Salt has no reason to feel "salty" about one painting she's kept in her estate. No, sir.
Scroll down to find out the amazing piece of art that the star is selling in 2021. It's quite impressive, and certainly may make Angelina Jolie even wealthier!
Angelina Jolie is selling a painting by an iconic figure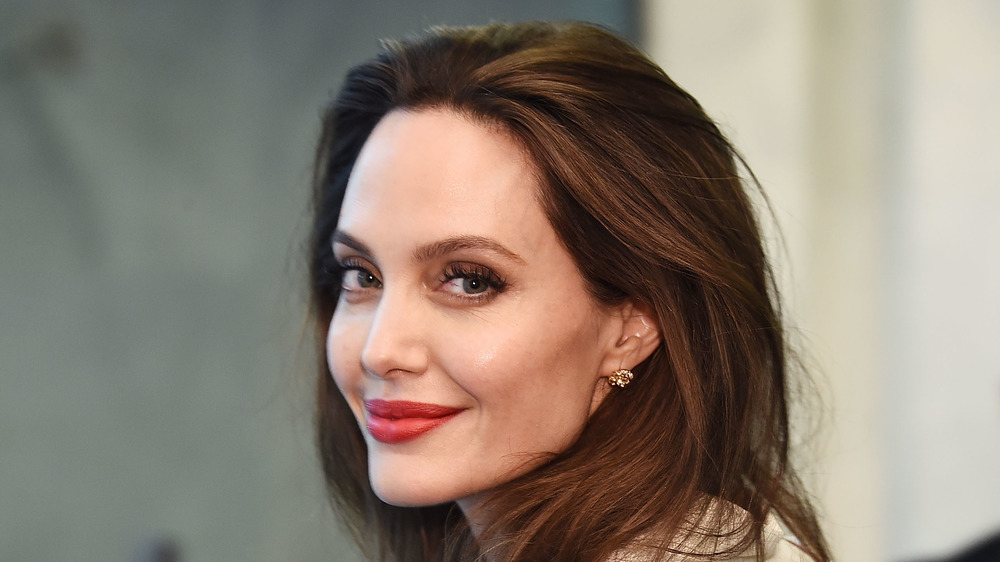 Michael Loccisano/Getty Images
So what is the behind the painting being sold by Angelina Jolie? The star is auctioning a painting that Winston Churchill made in 1943 as a gift to former President Franklin D. Roosevelt! Yup: according to Page Six, the painting, entitled "Tower of the Koutoubia Mosque" (which you can see on CNN.com), depicts a landscape scene in Morocco, is being auctioned by Christie's Auction House and is expected to haul a Maleficent, sorry, magnificent $2.1-$3.4 million! The auction is taking place in March 2021 and according to Page Six, Jolie "acquired the painting in 2011."
What else should you know about the important piece of art? According to CNN, the former British prime minister painted the landscape "after attending the Casablanca Conference  ... during which he and U.S. President Franklin D. Roosevelt formulated the next stage of their strategy to defeat Nazi Germany." It was made, per the outlet, after Churchill and Roosevelt agreed to only accept "unconditional surrender" from the enemy. Since it's the only painting Churchill did during the war, and has a deep historical context, it comes with a hefty price tag. "[It's] arguably the best painting by Winston Churchill," Nick Orchard of Christie's said, per CNN. "...It highlights the importance of the friendship between the two leaders."
It's pretty impressive that Angelina Jolie has such a significant piece of art in her collection. Hope sale day goes well, Miss Jolie!