The Sweet Hobby That Kate Middleton Shares With Princess Charlotte
Chris Jackson/Getty Images
Kate Middleton may be the Duchess of Cambridge while also being the (likely) future queen of England, however, she's also a mom to three kids. And while she surely has a little help here and there when it comes to taking care of her little ones, she still had to deal with the unusual circumstances of keeping Prince George, Princess Charlotte, and Prince Louis entertained and educated while they were all at home amid the coronavirus pandemic. While Prince Charles and Prince William both dealt with COVID-19 scares, "Duchess Kate has been focused on getting her three children outside while quarantining," according to Us Weekly.
"When the children have a break, she takes them outside, come rain or shine," royal expert Katie Nicholl told OK! (via Us Weekly) in January 2021. Noting that the royal mother wants to "limit" the children's screen time, Nicholl added that Kate instead "wants them to get fresh air and be in nature. She loves to pick vegetables with them in the gardens. If they are learning about rivers or the sea, she and [Prince] William try to incorporate that into their walks."
Granted, that's not all that Kate does with her kids when they are outside. She also sweetly indulges one of Charlotte's cute (if kind of creepy) hobbies.
Princess Charlotte loves something that others are creeped out by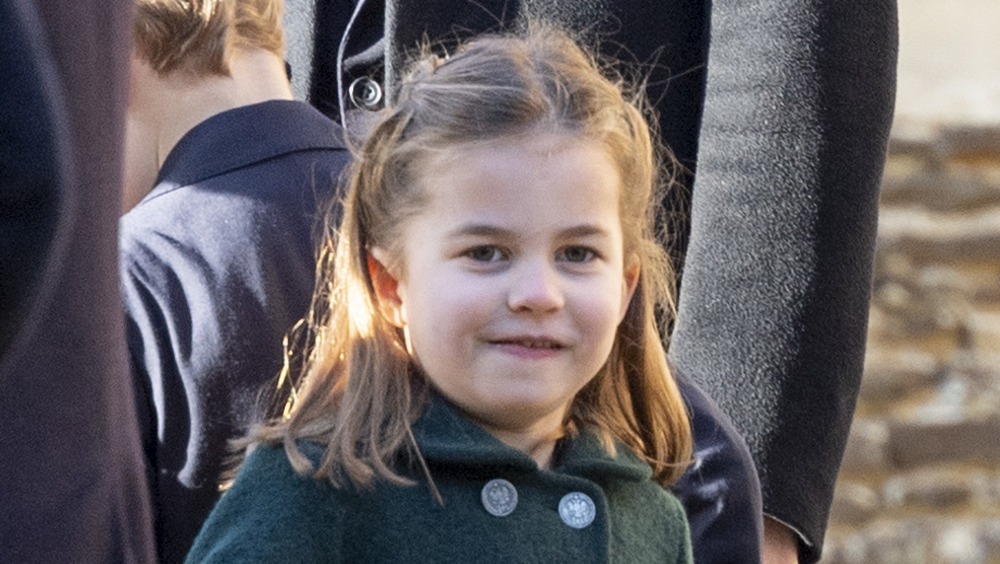 Uk Press Pool/Getty Images
The world is filled with fun things to do when you're young and full of energy. That's why some children like to explore their creativity by drawing, painting, or putting on performances for their friends and family. Other kids prefer to show off their sporty side by playing baseball, basketball, soccer, or tennis. And some little ones enjoy baking, reading, or playing make-believe. However, when it comes to Princess Charlotte, she likes something that plenty of other people are totally creeped out by.
"Charlotte is a massive fan of spiders," royal expert Katie Nicholl told OK! (via Us Weekly). In fact, the young royal "loves looking at them and learning about them ..." That's why Charlotte's mother, Kate Middleton, the Duchess of Cambridge, takes her daughter "on spider hunts so that she can see them up close and then let them go."
It's apparently such a fun activity for the family that Charlotte's older brother, Prince George, would rather participate in what his sister gets up to than what he's supposed to be doing. Kate told ITV's This Morning in May 2020, "Making spider sandwiches is far cooler than doing literacy work." At least some kids seem to think so.