What's Really Going On With Patrick Mahomes' Walk?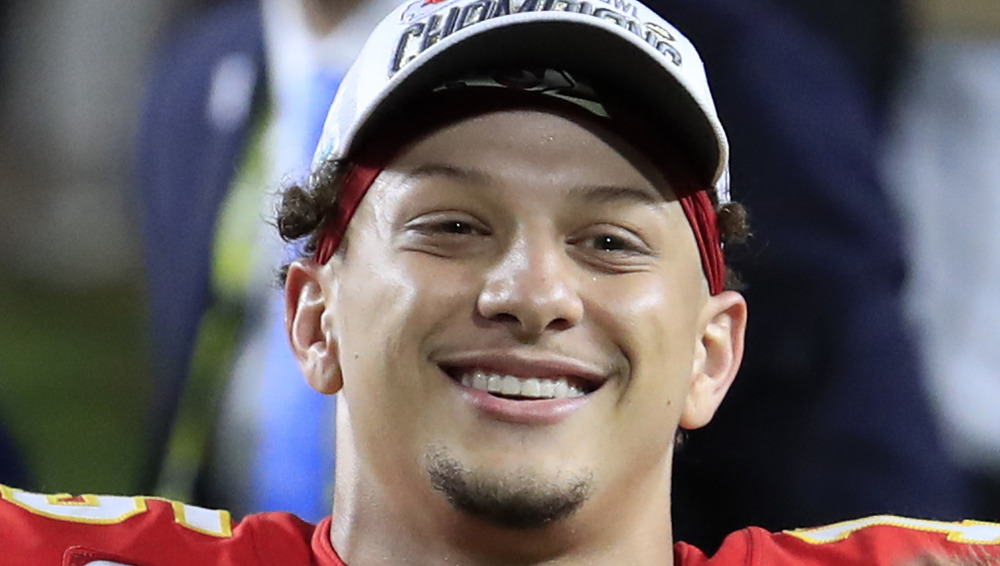 Andy Lyons/Getty Images
There are plenty of details about Patrick Mahomes that you may be aware of. For instance, you might know that the pro athlete originally hails from Texas and "was selected in the first round of the April 2017 NFL draft" eight months before he started for the Kansas City Chiefs, according to Us Weekly. Beyond that, the very next year he "was named the team's official starting quarterback," "later earned the 2019 Best NFL Player ESPY Award," and also "became the first-ever Chiefs player to win the NFL's coveted MVP award." Not too shabby!
Granted, that's not all that fans have seen Mahomes do on the field. He also "helped his team win their first championship since Super Bowl IV in 1970" when the Chiefs won over the San Francisco 49ers in February 2020. He was set to again help his team potentially take the championship in 2021 against the Tampa Bay Buccaneers, per NBC Sports.
However, there are also plenty of things about the NFL star that you may not have known. Do you know how much he's worth or what his house is like? And are you aware of the transformation his hair has undergone or that he has a couple of pups running around? And then there's his walk; some football fans may have noticed that Mahomes has a rather, er, unique way of trotting out onto the field, which is why one expert decided to explain what's really going on.
Is Patrick Mahomes' walk dangerous?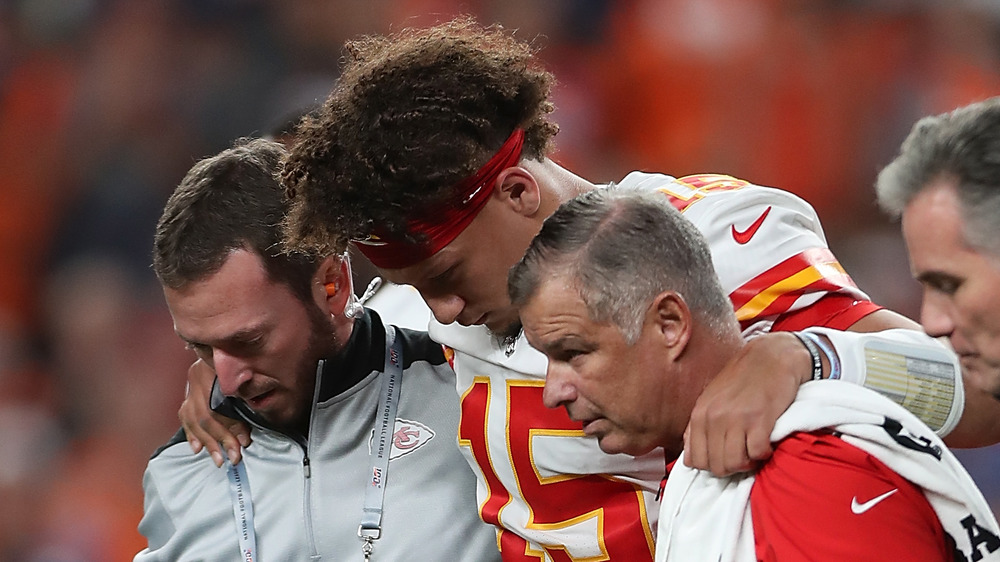 Matthew Stockman/Getty Images
Anyone who's watched Patrick Mahomes play football knows that he has what it takes to be one of the best while the ball is in action. However, that doesn't change the fact that there's something a little strange about the way that he walks on and off the field. That's why YouTuber Magnus, a podiatric (foot and ankle) medical student, explored the question: "Why does Patrick Mahomes walk funny?"
First things first: Magnus actually notes that "honestly, Mahomes' [walk] isn't even that bad." However, he does "look like he might be taking some short steps, has some excessive hip motion," and "maybe looks like he's in a little pain." Why is that? It turns out that Mahomes likely has "some genu valgum" or "knock knees," meaning that his knees are angled "inward," according to Healthline. Although Magnus did add that the somewhat unusual gait "is probably accentuated by the fact that he has pads and cleats on too."
So, yeah, it's a little weird, but is it a big deal? Well, the answer is that it may indeed be a bigger issue than fans realized. That's why Magnus also asks if Mahomes' walk "could ... have contributed to his past injuries?" Apparently, genu valgum can lead to injury, which is something that Mahomes has definitely dealt with. Ouch!