What You Need To Know About Patrick Mahomes' Dogs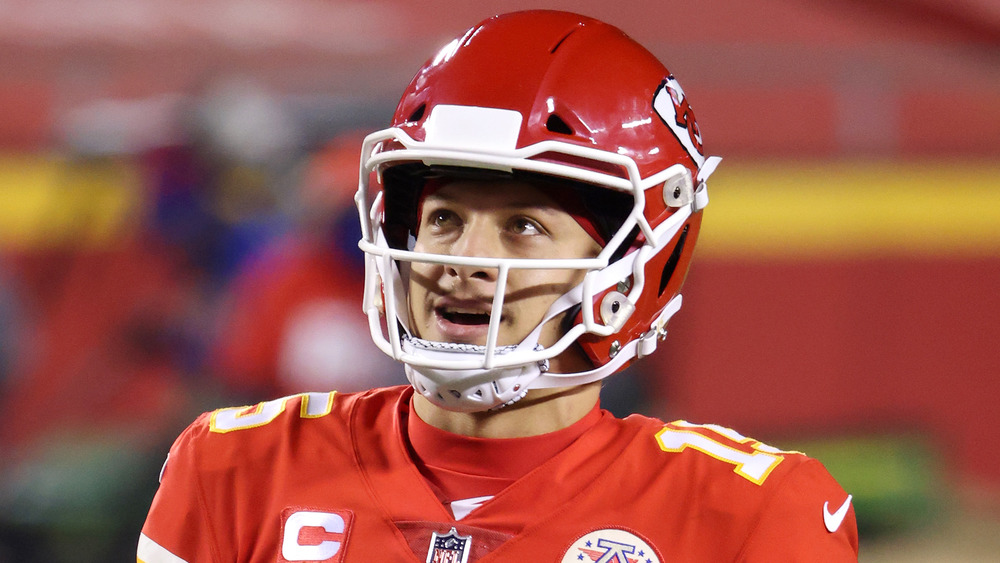 Jamie Squire/Getty Images
Patrick Mahomes and fiancee Brittany Matthews are having a baby in 2021, but the couple is already mom and dad to two adorable pit bulls, Steel and Silver. The Kansas City Chiefs star and his longtime love have had Steel since 2017. They then welcomed Silver to the family in 2019. Mahomes joked to The Kansas City Star that "Brittany is pretty mom-like already with those dogs." Steel and Silver are becoming celebrities in their own right; the pups Instagram page, @steel_silver_mahomes, already has 200,000 Instagram followers (and counting)!
During an Instagram Live interview with former Pittsburgh Steelers strong safety Troy Polamalu, Mahomes confessed that Steel is his "spirit animal." The KC quarterback said, "Honestly my chosen spirit animal is my dog Steel, because me and my dog Steel are exactly the same person, except he's a dog. His mannerisms, like the stuff he does, is literally exactly the same as me."
It makes sense that Mahomes chose Silver as his spirit animal. According to Hills Pets, "Pit bulls were bred to be courageous and game, to continue whatever they are doing in the face of adversity. These qualities make them stubborn, tenacious, and fearless." Sounds a lot like the beloved Kansas City quarterback! According to NBC Sports, Mahomes was afraid of dogs growing up; now, the Kansas City Chiefs quarterback happily takes the dogs to meet fans. Keep reading to find out more about Mahomes' dogs!
Steel and Silver helped Patrick Mahomes and his fiancée with their gender reveal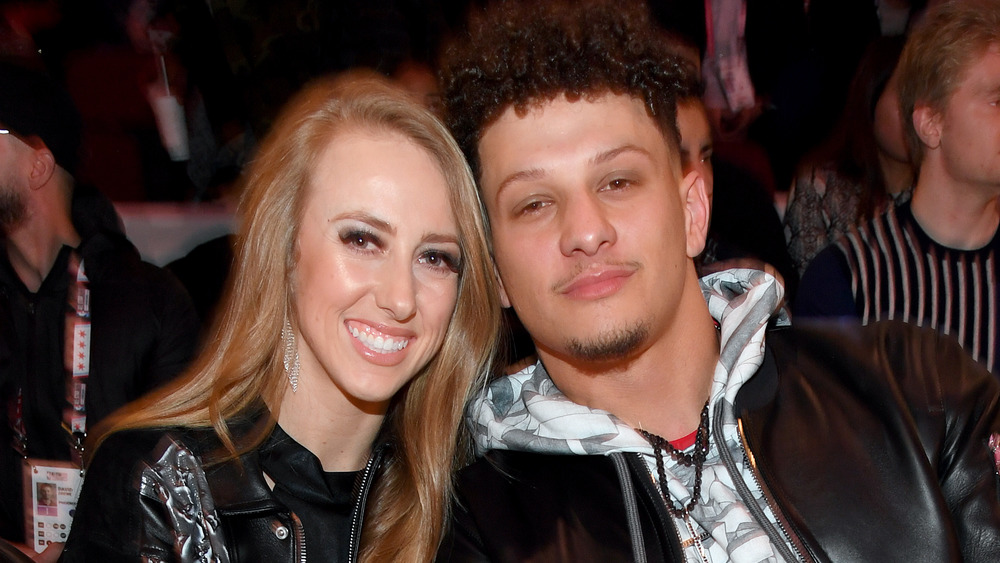 Kevin Mazur/Getty Images
Patrick Mahomes and his fiancee Brittany Matthews mean it when they say their dogs are part of the family. Their dogs Steel and Silver Mahomes even helped the couple reveal the news they are having a baby girl. 
On Oct. 21, 2020, Matthews shared a video on Instagram from the couple's virtual gender reveal party. The video shows Matthews and Mahomes in front of a sign with lights that say "BOY OR GIRL." The video showed Steel and Silver walking toward their owners, leaving a trail of pink paw prints, revealing the baby's gender. Matthews Instagram caption said, "Baby Girl P.s- Yes, my dogs walked down a run way with pink paws for the reveal." How ridiculously cute is that?
It's clear that the Mahomes pups receive tons of love and affection. It seems like Steel and Silver have lots of fun, too. Mahomes and Matthews share pictures of the dogs dressed up for the holidays, and wearing their dad's Kansas City Chiefs jersey. Steel Mahomes even dressed up like Kansas City Chiefs coach Andy Reid. We are so glad we have a front-row seat for all the action!