How Jennifer Garner Feels About Ben Affleck's Split With Ana De Armas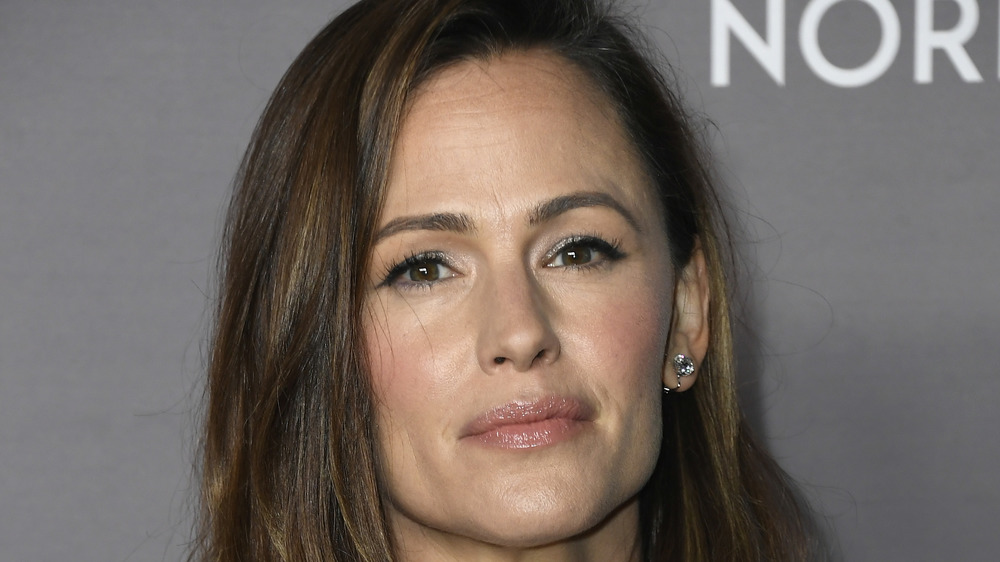 Frazer Harrison/Getty Images
2020 was the year of the unexpected. However, there was at least one consistent thing: Ben Affleck and Ana de Armas paparazzi sightings. From the time they went public with their relationship until they called it quits, the two were photographed countless times getting affectionate, walking dogs, and sipping on Dunkin' Donuts coffee. There was even photographic evidence that the actor was in possession of a life-sized cardboard cut-out of de Armas. However, Affleck has since parted ways with that cut-out ... and de Armas herself.
In January 2021, Us Weekly reported on their "amicable" breakup, claiming that "she was the one who called things off" because their lives were "moving in different directions." Shortly after, the paparazzi just so happened to spot that cardboard cut-out of de Armas in Affleck's trash. Other than that possibly shady gesture, there isn't too much leaking from Affleck or de Armas' circles, aside from de Armas deleting her Twitter account.
Affleck's love life has been a hot topic throughout his entire career, so the interest is very unlikely to die down any time soon. But at least he's probably used to it by now, along with his ex-wife and the mother of his three children, Jennifer Garner. She didn't address or allude to Affleck's relationship with de Armas while they were still together, but how does she feel about it now?
Jennifer Garner has supported Ben Affleck post-split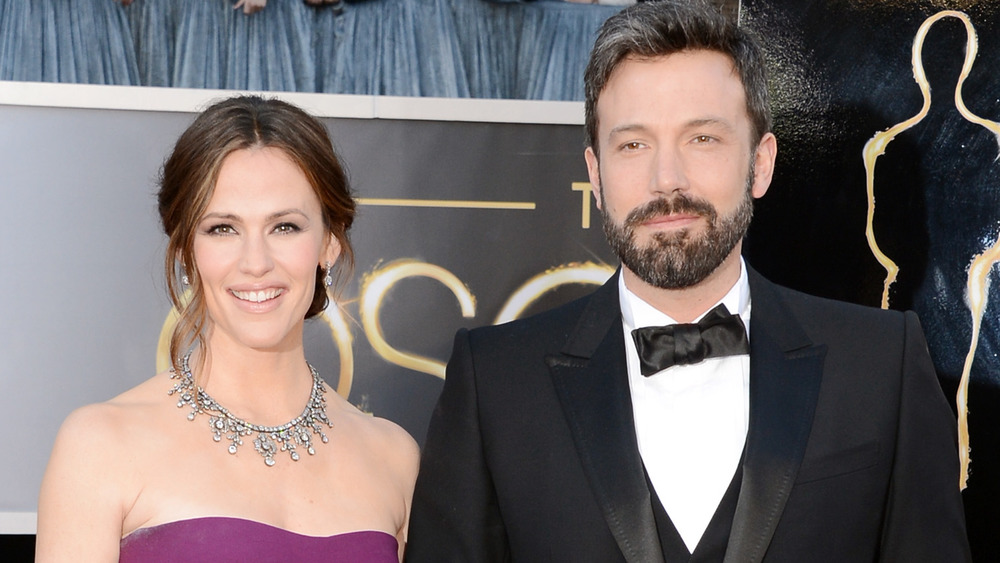 Jason Merritt/term/Getty Images
Considering the fact that Ben Affleck and Ana de Armas haven't publicly spoken about their split, it's not surprising that Jennifer Garner hasn't said a word either. However, a "source" told Entertainment Tonight: "Ben is happy, healthy, and doing great since his breakup with Ana." This same person claimed, "Ben's friends and Jen Garner are supportive of him moving on. Those close to Ben thought the relationship wasn't working for either of them anymore." While that's not exactly the juiciest story, it's definitely the best thing for the kids that their parents are supporting each other during (what might be) a tough time.
That being said, it's still unclear if de Armas and Affleck are truly over since they allegedly "still text regularly and communicate." Dunkin' Donuts employees need to be on high alert for a possible for a possible reconciliation. If Affleck starts ordering coffee for two again, that could be a sign that they're back on. Regardless of whether this is the real end or not, at least Affleck's family, including Garner, has his back.