The Sad Revelation Lizzo Just Made About Her Weight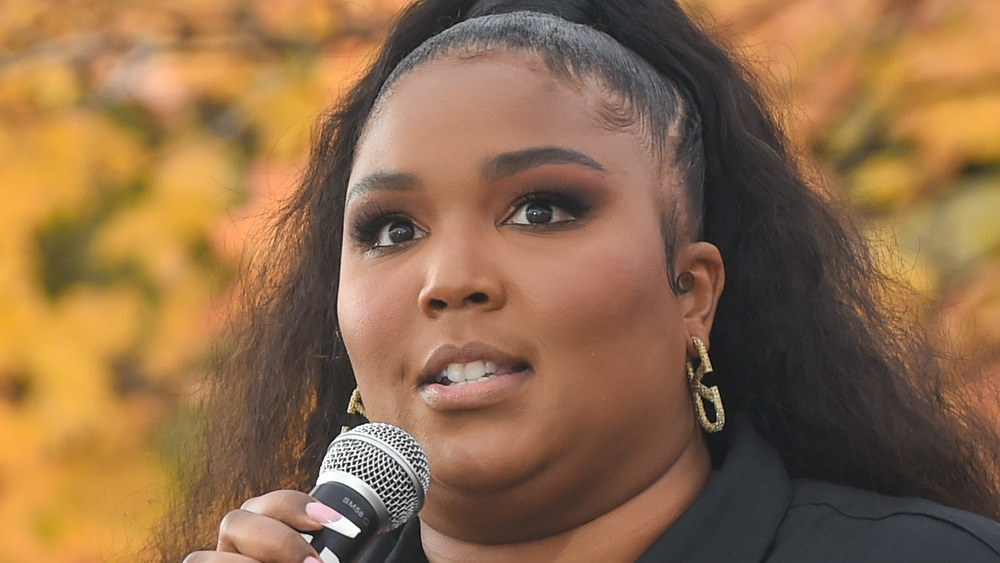 Aaron J. Thornton/Getty Images
Even though she looks "Good As Hell," body-positive Lizzo has struggled with accepting her figure. From playing the flute to giving a platform to curvy fashion, Lizzo is a modern icon of self-love and confidence, and her infectious energy has made her massively successful. Lizzo even gifted her mom a brand new Audi for Christmas 2020! 
But even though Lizzo preaches joy and love wherever she goes, like all of us, she's struggled to fully embrace who she is at times. Lizzo has admitted to sometimes crying before her shows and having to work on her mental health. In February 2021, the star opened up about her 2021 goals for mindfulness and body acceptance on Instagram. Keep scrolling to find out what the "Truth Hurts" rapper is now doing to show that she loves every part of herself — even what she used to consider flaws. All hail Lizzo as our body-positive queen of 2021!
Lizzo started talking to her belly this year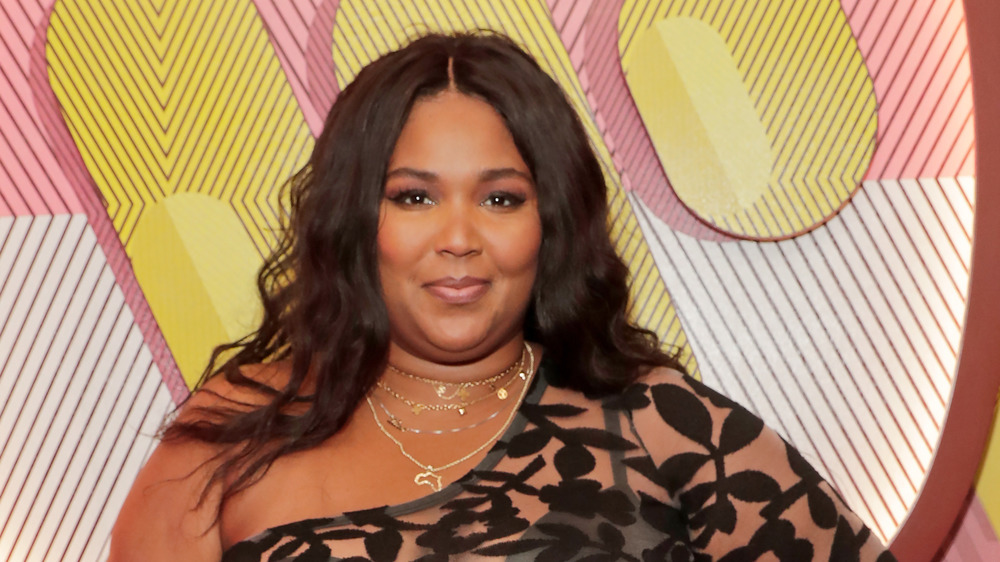 David M. Benett/Getty Images
Lizzo has been honest about her insecurities over the years. In 2019, she opened up on actress Jameela Jamil's podcast I Weigh about feeling pressure to look like somebody else. "I had this entire fantasy about waking up and being like, Sailor Moon. Completely unrealistic goals," Lizzo reflected. "I had been working on [being thin] for so long and so hard and wanting my body to match my face and be this certain body type." 
On Feb. 3, 2021, Lizzo revealed what she's been doing to practice self-love. "I started talking to my belly this year," Lizzo said in an Instagram post. "I used to want to cut my stomach off, I hated it so much. But it's literally ME." 
Lizzo continued that she is learning to "radically love" every part of herself — even if that means repeating affirmations out loud and blowing kisses at her physique in the mirror. In the video, she thanks her stomach for "keeping me happy, for keeping me alive." 
Model Ashley Graham, comedian Ilana Glazer, and singer Erykah Badu shared their support for Lizzo in the comments. "Power power powerful phenomenon," Broad City star Glazer responded. As Lizzo continues to share her journey to self-love, it's clear she will forever be a role model to both her fans and colleagues.