Why The Woman From The Hellmann's Super Bowl Commercial Looks So Familiar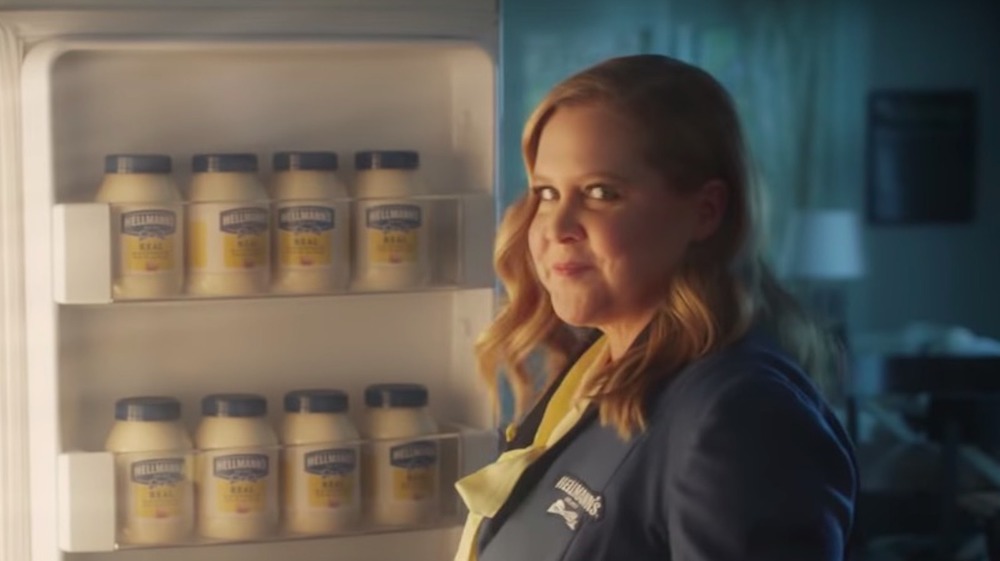 Hellmann's
As Super Bowl LV approaches, the Kansas City Chiefs and Tampa Bay Buccaneers are preparing for their face-off and The Weeknd is perfecting his highly anticipated halftime show performance. Additionally, companies are teasing the ads that will play during the game's commercials, which for some, are more entertaining than the championship game itself.
For instance, Doritos released a series of teasers on its YouTube channel, showing off the A-list actors that signed up to promote the cheesy chip, including Jimmy Kimmel, Mindy Kaling, and Matthew McConaughey. Another buzz-churning Super Bowl commercial is Mercari's, which is the e-commerce brand's first Super Bowl ad, per PR Newswire. Considering that a 30-second spot during the big game is about $5.5 million (per USA Today), companies know they need to bring their A-game.
Hellmann's was looking to do just that when they employed a well-known actress and comedian to star in their Super Bowl commercial, which is why she looks so familiar in the ad.
Hellmann's tapped this comedian for the Super Bowl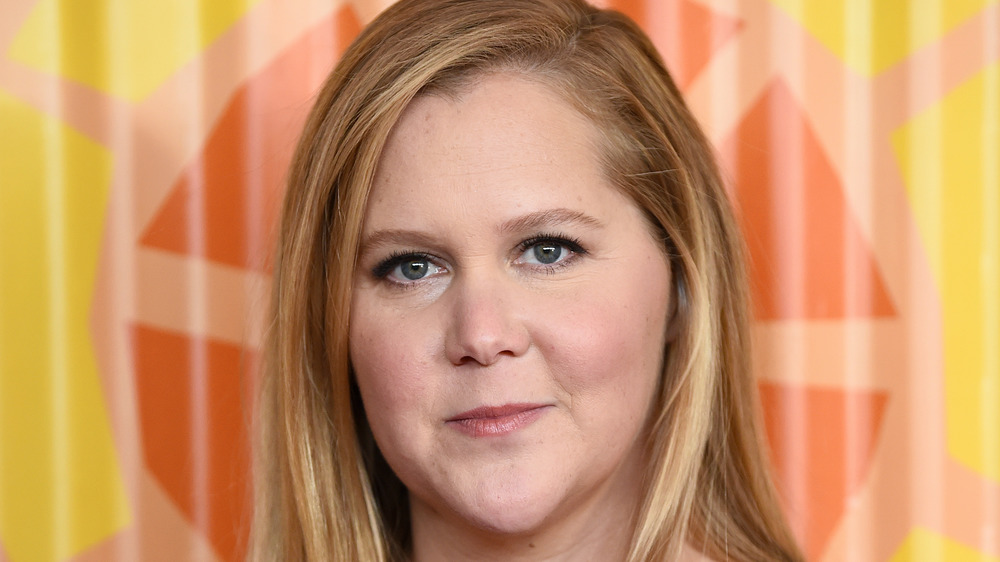 Dimitrios Kambouris/Getty Images
Hellmann's released a teaser for its Super Bowl commercial, and it features New York native Amy Schumer. The short clip opens with an arm reaching into a dimly lit refrigerator stocked with nothing but Hellmann's mayonnaise. Next, Schumer playfully smiles at the camera before walking into the fridge. Viewers then see a shadow of what looks like Schumer growing a pair of angelic wings.
The actress and stand-up comedian, known for Trainwreck and Inside Amy Schumer, told Entertainment Tonight in January 2021 that she was super excited to partner with Hellmann's because she loves what the company stands for: not letting food go to waste. "It's exciting, and I love the company. I love that they're doing so much... to promote the knowledge about food waste," she explained. "I didn't really know that food was such a problem before the pandemic. I found out that 40 percent of all food in America is wasted."
Schumer has been focused on raising her son, Gene, who she had with her husband Chris Fischer in 2019. However, she has still kept herself busy with her comedic 2020 cooking show, Amy Schumer Learns to Cook, and her HBO Max documentary Expecting Amy. She also told ET that she is excited to see her commercial on television with her whole family. "I hope it's not on during our son's nap," she admitted. "This will be the first time he's seen me on TV, and I think he'll be really confused."