The Real Meaning Behind Bobby Sessions And Megan Thee Stallion's 'I'm A King'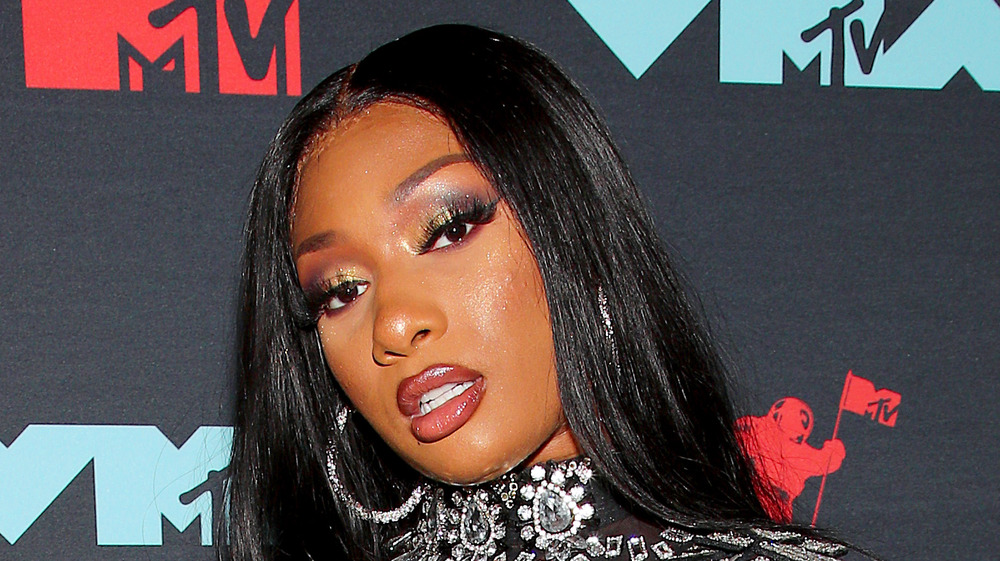 Astrid Stawiarz /vmn19/Getty Images
2020 was a great year for rapper Megan Thee Stallion. The 2020 GQ Rapper of the Year saw great success with her singles, "Savage" featuring Beyoncé and the Cardi B-assisted track "WAP." Additionally, the "Don't Stop" rapper released her debut album, Good News, in November 2020. Whether you like her or not, it's without question that Megan Thee Stallion's career ascent within her first two years in the rap game is nothing short of impressive. 
So far, 2021 is looking just as promising for the Houston hottie. In February 2021, Megan joined forces with Ariana Grande and Doja Cat for a remix to Grande's song "34+35." As if that wasn't already a treat for her fans, the Grammy-nominated rapper also released the music video for her "Cry Baby" collab with DaBaby. 
Just a day after the video's debut, Megan is rightfully deeming herself royalty with the "I'm a King" single, featuring "Savage" co-writer Bobby Sessions. Read on to find out the real meaning behind the two Texas artists' collab track.
Bobby Sessions and Megan Thee Stallion aren't afraid to flaunt their royalty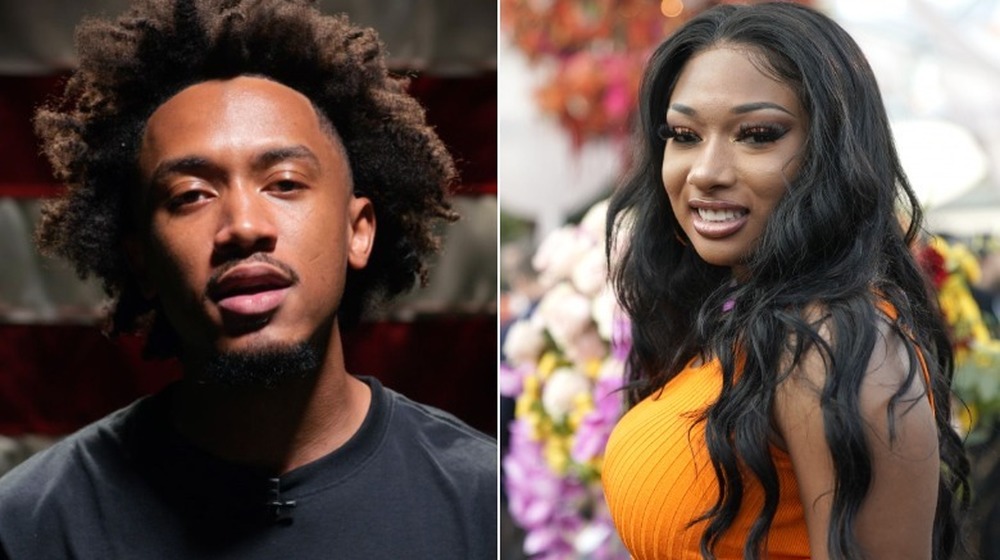 2020hha, Erik Voake/Getty Images
Bobby Sessions and Megan Thee Stallion's song "I'm a King" has a pretty self-explanatory message behind it: "Bow down." The two Texas artists bask in their luxury and going after everything they deserve. Per Genius, Sessions' repetitive chorus repeats, "I'm a king, I'm a king, I'm a king," and Megan echoes him with her own version: "I'm a queen, I'm a queen, I'm a queen." Additionally, the "Big Ole Freak" crooner raps of her royal desire to create generational wealth in her family in the lines: "Run my bath water, run the kingdom, run it smarter (Run it smarter) / And leave a legacy for my future granddaughters."
The upbeat track is a taste of what's to come on the Coming 2 America Original Motion Picture Soundtrack, per NME. "I'm a King" also alludes to the 1988 film, starring Eddie Murphy and Arsenio Hall, in the opening verse: "Comin' to America, now it's comin' to me (Come to me) / I'm not regular, I'm descendin' the kings (The kings)." In the second verse, Sessions likens his Dallas home to the fictional African nation of Zamunda from Coming to America and the film's sequel, rapping: "Palace here in Dallas, the crib like Zamunda." 
A full tracklist for the Coming 2 America soundtrack has yet to be released as of this report, but it will be confirmed on the day of the film's release on March 5, 2021, per Hypebeast. Grab your crowns and your jewels, kings and queens!