The Bachelorette: Chris Harrison Responds To Katie Thurston Rumors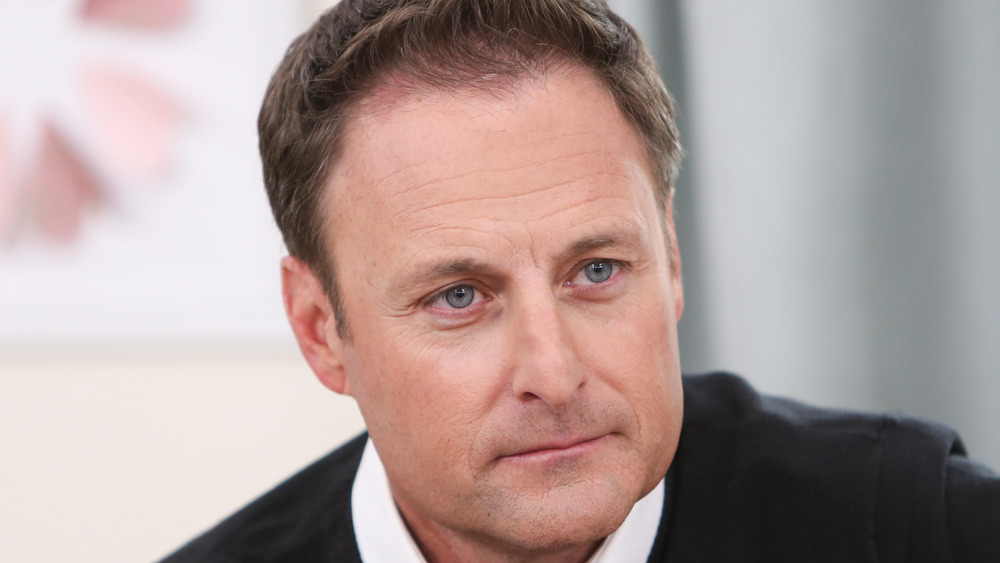 Paul Archuleta/Getty Images
In the midst a Bachelor season full of "mean girls" and bullying, fans were thrilled that contestant Katie Thurston was shamelessly herself, while not standing for bullying at the Nemacolin Woodlands Resort, where Matt James' season was filmed. After she let Matt know that the resort was a "toxic environment" (via People), Matt vowed to get to the bottom of the issues and sent "Queen" Victoria Larson and Anna Redman packing. He also sent MJ Snyder home on the Feb. 8, 2021, episode after more complaints about bullying were brought to his attention by Jessenia Cruz.
While Bachelor fans and Matt were proud of Katie for looking out for the other contestants, her actions weren't enough to make Matt see her as his future wife, and she, too, was sent home on the Feb. 8, 2021, episode. "The truth is, my relationship with some of the other women in the house has progressed further along than ours has," he explained to Katie, who was visibly shocked.
Katie was then walked out of the resort, but fans don't believe that was the last time that Bachelor Nation will see the marketing manager on our screens. In fact (SPOILER), Reality Steve, renowned reality television spoiler and blogger, tweeted that Katie was announced as the next Bachelorette at the "Women Tell All" taping that occurred the first week of February. Following the Feb. 8, 2021, episode, host Chris Harrison opened up about the Katie Thurston rumors, but fans aren't convinced that he's telling the truth.
Will Katie Thurston be the next Bachelorette?
In a Feb. 10, 2021, interview with Extra, Chris Harrison told former Bachelorette Rachel Lindsay that if Katie Thurston was named the next Bachelorette, he "was not there."
"We did not name her or anybody the next Bachelorette during the 'Women Tell All' special. In fact, we didn't even talk who was the next Bachelorette," Harrison stated. "As far as I know, Katie, nobody has been named the next Bachelorette ... and I promise you this, it will not be a part of the 'Tell All' special at all." Katie previously shut down the rumors herself, posting on her Instagram Story (via Cosmopolitan) on Feb. 8, 2021, that she is not the next Bachelorette. "reading my texts this morning like ...news to me," she wrote while posing coyly.
However, not all fans are convinced that Harrison and Katie are telling the truth about her dealings with ABC. "Notice Chris hems & haws but never says definitely she is not the next bachelorette. He just hated being scooped by Steve," one fan argued. It's also worth noting that on Feb. 8, 2021, Reality Steve tweeted, "Katie was NOT announced as Bachette [sic] at WTA. Message I got was 'it's Katie and it came out at WTA.' I thought that meant it happened there. But I've been told it's confirmed it's Katie."
As of this writing, the "Women Tell All" special doesn't have a scheduled air date, but The Sun reports that it should air in late February or early March 2021. It looks like fans will have to hang on a little bit longer to find out who the next Bachelorette will be.