Inside Justin Theroux's Sweet Birthday Message For Jennifer Aniston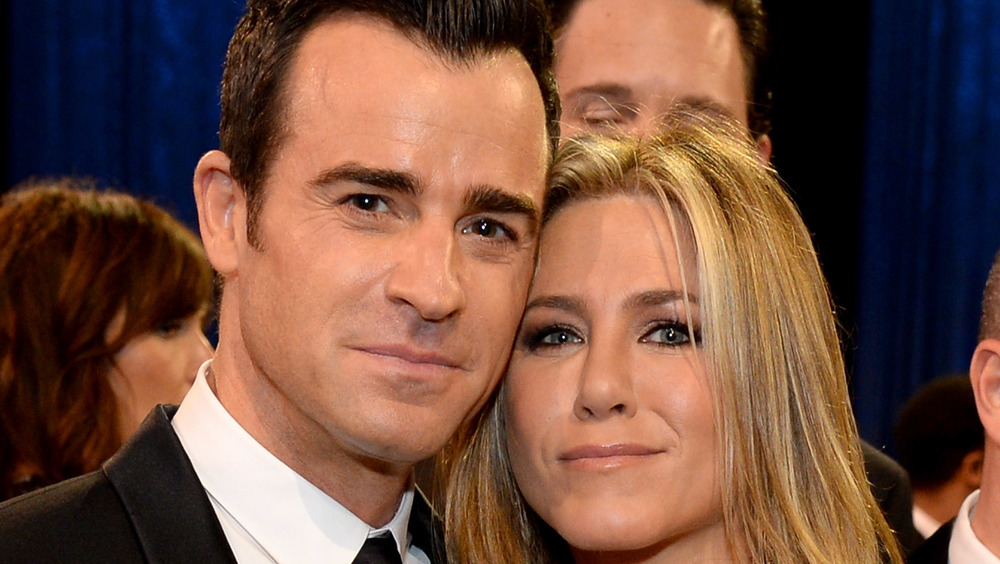 Michael Kovac/Getty Images
Justin Theroux and Jennifer Aniston have a long history together. The couple was first linked together in 2011 after filming Wanderlust together in 2010, according to Harper's Bazaar. Despite both Theroux and Aniston staying mum about their blooming relationship, the couple was frequently spotted out together throughout 2011. 
Then, in 2012, the couple became engaged after just over a year of dating, per People. Fans were thrilled to see Aniston in a happy engagement — especially after the very public fallout from her first marriage to Brad Pitt. Theroux and Aniston wed in 2015 in a private but star-studded ceremony. By 2018, however, the couple announced their divorce, though they made it clear that they wanted to "maintain the deep respect and love" that they had for one another, per People. 
Clearly, they weren't kidding about maintaining love and respect for each other. Not only has the couple been incredibly amicable since their split, but they still have nothing but well wishes for one another. Theroux has still made a point to wish his ex-wife a happy birthday each year, and 2021 has been no exception. Keep scrolling to see the actor's sweet message for Aniston on her 52nd birthday. 
Justin Theroux sent a sweet birthday wish for Jennifer Aniston 52nd year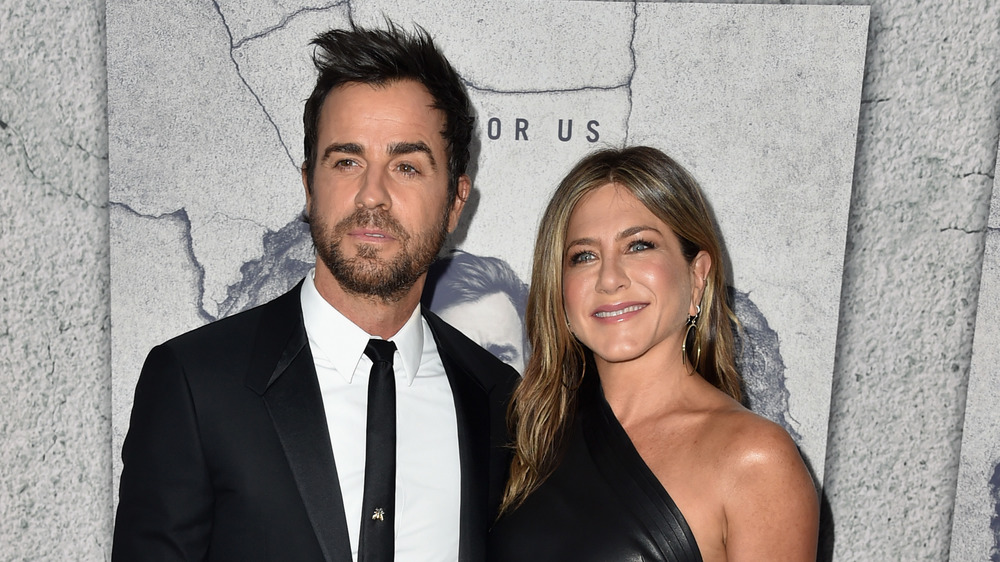 Alberto E. Rodriguez/Getty Images
While not all exes are able to remain friends after a breakup, Justin Theroux and Jennifer Aniston make it look incredibly easy. On Feb. 11, 2021, Aniston turned 52 — and, maintaining a tradition of sending her well wishes each year, Theroux posted a sweet birthday tribute to the actress. "Happy birthday @jenniferaniston," the actor posted on his Instagram story (via E! News), alongside a black-and-white picture of Aniston. "[Red heart emoji] you B!" Per E!, "B" is Theroux's nickname for Aniston, and it's not the first time he's used the endearing name in a post — he's used it in both his 2019 and 2020 birthday messages as well.
Of course, Theroux's sweet birthday messages aren't the only instance of the exes being friendly. In 2019, the exes came together to celebrate Thanksgiving (or, as Theroux called it in his Instagram story about it, "fakesgiving") along with a slew of A-list pals. Aniston's longtime friend Courteney Cox was in attendance, along with Will Arnett, Jimmy Kimmel, and Jason Bateman. Though their romantic relationship didn't work out, Theroux and Aniston continue to give fans a lesson in how to be friends with an ex.