Why You Recognize Fernando From Mamma Mia! Here We Go Again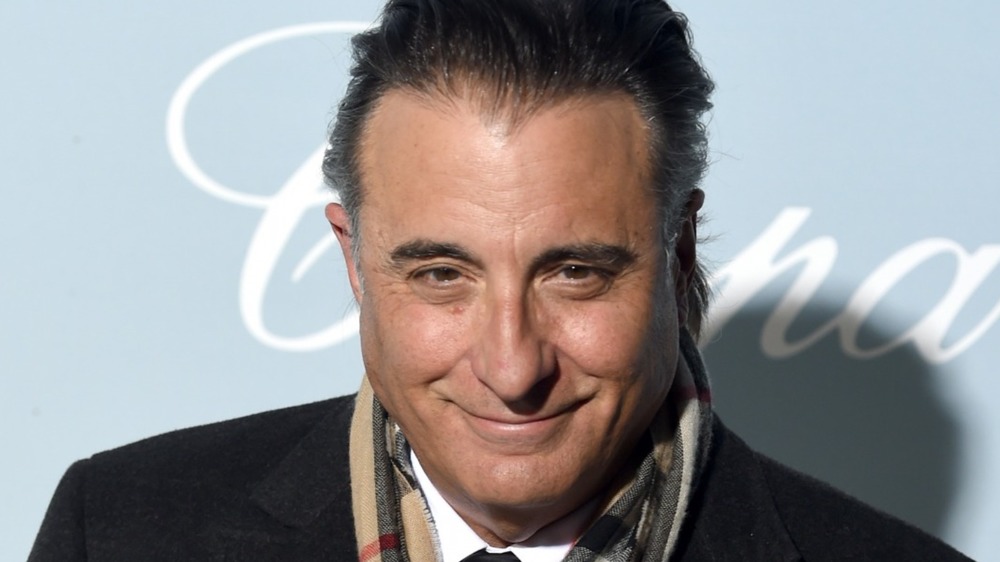 Kevin Winter/Getty Images
Fans went wild over Mamma Mia! Here We Go Again, and one of the hottest characters in the movie was Fernando — you know, from the classic ABBA song? — played by Andy García. The 2018 musical sequel, based on the songs of ABBA, was a huge hit — just like the first Mamma Mia! film starring Meryl Streep. 
Mamma Mia! Here We Go Again takes fans back to the island of Kalokairi, telling the story of Sophie (Amanda Seyfried) as she faces some of the same challenges tackled by her mother, Donna, in the first film. The cast of the 2008 movie returns, along with big names such as Cher and Lily James. García's character, Fernando, is the hotel manager and a romantic adviser to Sophie. He has a sad but mysterious backstory that is not revealed in its entirety until the closing minutes of the movie.
If you're scratching your head and wondering why García looks so familiar, it probably because you've witnessed his talents in some other exciting projects. Allow us to jog your memory.
Andy García plays a 'zaddy' in Book Club
Vanity Fair described Andy García as a "zaddy" in the 2018 film Book Club. "With his perfect silver stubble and disarming one-liners, Garcia is the very definition of a modern zaddy — a racy term of endearment for a handsome, distinguished, often older man," the outlet wrote.
García's star has risen in his 50s and 60s, and he is seen as an actor who has only gotten better with age. In the last 10 years, García has perfected playing the role of a sophisticated and sexy man of a certain age. In Book Club, four friends read 50 Shades of Grey in their book club, with García playing Diane Keaton's pilot beau. His character is seasoned in the best way: He's comfortable in his skin and looks fine in a pair of Wayfarers and jeans.
Additionally, García gets an A+ for his role as classy man falling in love in mid-life in the film At Middleton. It's a sweet romance where two parents fall in love while playing hooky from their kids' college tour. 
In Mamma Mia! Here We Go Again, García's Fernando "brims with old-world elegance" in the film, as per Vanity Fair. He compared his character's wardrobe to that of a "czar's." García also couldn't resist adding a little sexual innuendo in his dialogue with Cher, with the two exchanging two rather NSFW lines in Spanish. "Those that speak Spanish will get a kick out of it," he revealed.