The Real Reason Democrats Are Calling On The Senate To Impeach Trump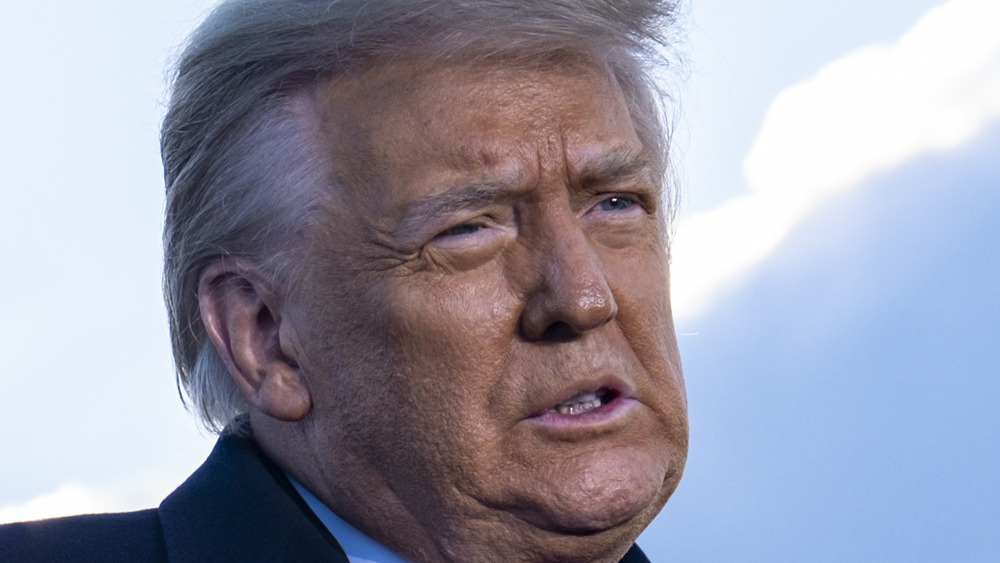 Pool/Getty Images
The team leading the prosecution during the Senate phase of the impeachment trial of former President Donald Trump wrapped up its closing arguments on Feb. 11, 2021. The House managers appealed to lawmakers to vote in favor of convicting Trump for allegedly inciting the deadly insurrection at the U.S. Capitol on Jan. 6, 2021.
As major media publications and networks like CBS reported, Democratic Reps. Jamie Raskin and Diana DeGette used their closing statements to reiterate the basis for their argument: that Trump allegedly spurred hundreds of attendees at a rally to use force to stop Congress from ratifying President Joe Biden's November 2020 election win. To outline their case, the House managers overseeing the prosecution presented previously unreleased footage taken within the Capitol Building during the riot. The videos show insurgents destroying government property and attempting to hunt down members of Congress and former Vice President Mike Pence. The mob even constructed a gallows outside the building.  
What were the last words of appeal made to the Senate by Democrats, and what else did prosecutors invoke when calling on lawmakers to impeach Trump? Read on after the jump to find out. 
Prosecution says Donald Trump's strategy was 'road-tested'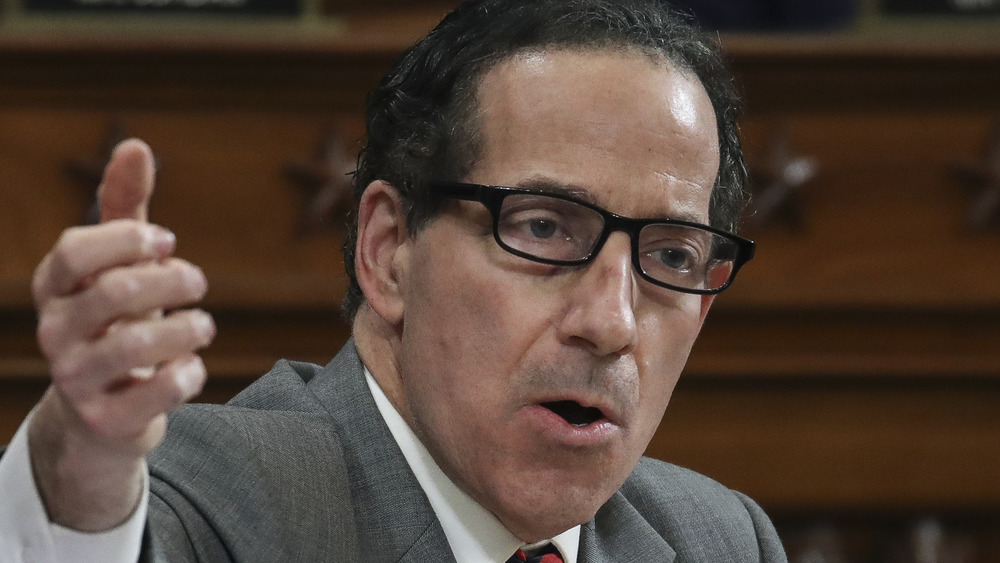 Drew Angerer/Getty Images
In closing statements made by House managers at Donald Trump's impeachment trial in the Senate on Feb. 11, 2021, Democratic Rep. Jamie Raskin (pictured) summarized major points made by the prosecution during its phase of the hearing. As CBS reported, Raskin argued that the attendees at the insurrection – many of them affiliated with white supremacist groups and designated hate groups such as the Proud Boys — were primed by Trump well before the attack to understand his message as a destructive call-to-action. "These tactics were road-tested," Raskin said during his last prosecutorial appeal to the Senate. "January 6 was a culmination of the president's actions, not an aberration from them."
Raskin also addressed members of the Republican party who had previously tried to dismiss a second Trump impeachment. Some members of the GOP argued against the impeachment over technicalities — like whether it was constitutional to impeach a president no longer in office. "If you think this is not impeachable, what is? What would be?" asked Raskin. "If you don't find this a high crime and misdemeanor today, you have set a new, terrible standard."
House manager and Colorado Rep. Diana DeGette spoke in a similar vein. "[The insurgents] truly believed that the whole intrusion was at the president's orders, and we know that because they said so," said DeGette, per CBS. "This was not a hidden crime."
Impeachment isn't the only issue for Donald Trump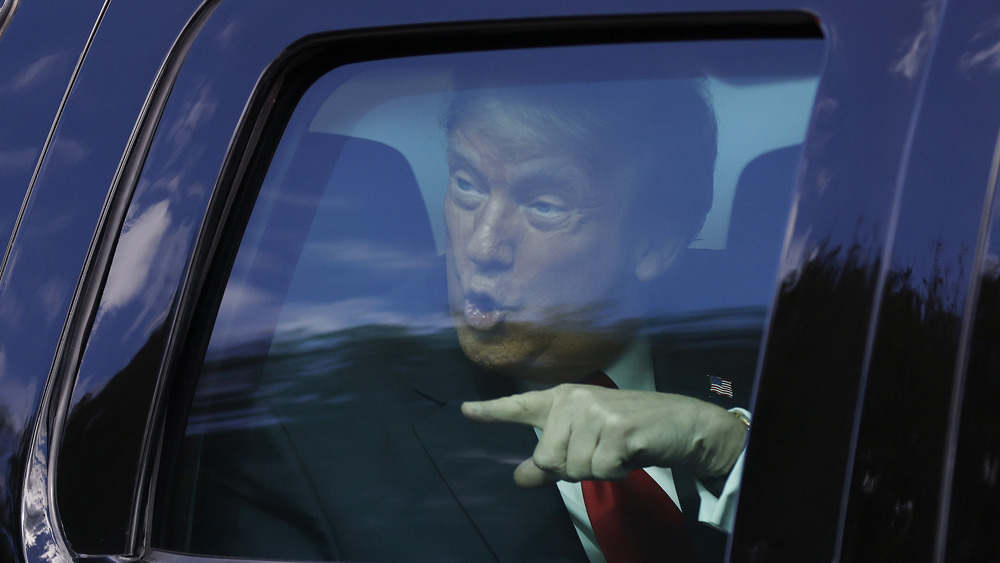 Michael Reaves/Getty Images
At the time of this writing, Donald Trump's legal defense team has concluded its arguments. If all goes according to schedule, members of the Senate will presumably spend the next few days debating on which way their individual votes will go. Facilitation for this will be carried out through a "question and answer phase," per NBC, in which legislators will be able to submit questions in writing to be answered by attorneys for the prosecution and the defense. The Q&A segment will allow members of the Senate to vote on whether or not they will call on witnesses to offer testimony in the following segment of the impeachment proceedings.
Aside from the ongoing impeachment trial, Trump might have other legal issues with which to contend. District attorneys in Georgia have launched an inquiry to consider the possibility of indicting Trump for voter fraud in connection with a January 2021 phone call he made to Georgia Secretary of State Brad Raffensperger. In that call, Trump purportedly urged Raffensperger to throw out votes for Biden and "find" votes for him to reverse the results and give Trump the victory.