The Truth About Lara Trump's Political Future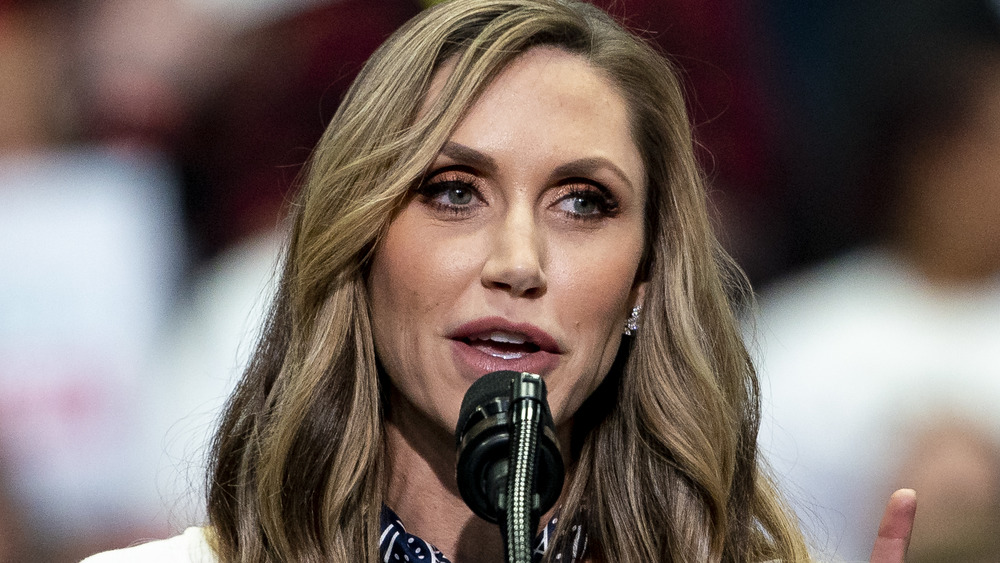 Bloomberg/Getty Images
It looks like being a Trump by marriage has just as many perks as being a Trump by blood. For Lara Trump, who's married to the former president's son Eric, her future in politics may have benefitted from the Senate's decision to acquit Donald Trump of "incitement or insurrection" — or at least Republican Sen. Lindsey Graham seems to think so.
"The biggest winner, I think, of this whole impeachment trial is Lara Trump," Graham told anchor Chris Wallace on Fox News Sunday of Lara, who has reportedly been considering a Senate run to represent her home state of North Carolina. "My dear friend Richard Burr — who I like and have been friends to a long time — just made Lara Trump almost a certain nominee for the Senate seat in North Carolina to replace him," he shared.
Interestingly enough, Sen. Burr — who is not seeking re-election in 2022, according to the Charlotte Observer — was one of the seven Republicans who voted to convict Donald for his involvement during the Capitol riots on Jan. 6, 2021. With another Trump in office, it could help continue the former president's rhetoric. "If she runs, I certainly will be behind her, because I think she represents the future of the Republican Party," Graham explained. Keep scrolling for more details about Lara Trump's possible Senate run.
Lara Trump's possible Senate run has enticed the Republican party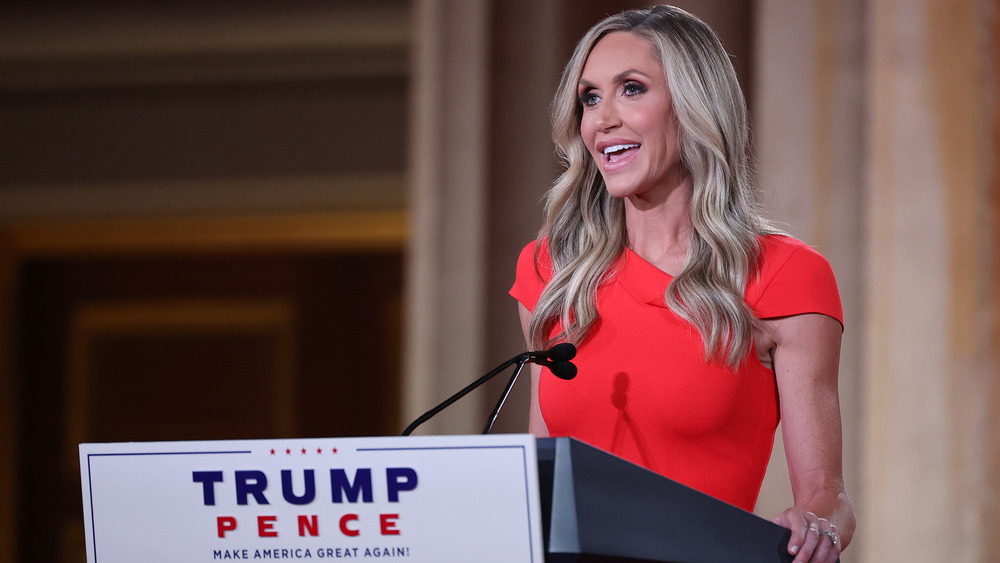 Bloomberg/Getty Images
Although we still do not know for sure if Lara Trump will run for Senator of North Carolina, it's a favorable idea for Republican Trump supporters, especially after the state's current senator, Richard Burr, voted to convict former president Donald Trump. "Wrong vote, Sen. Burr. I am running to replace Richard Burr because North Carolina needs a true conservative champion as their next senator," Rep. Mark Walker, who has also declared their intent to run for the Senate, tweeted after the vote. 
While Lara has yet to start campaigning, she held the lead for Republicans in a 2022 North Carolina Senate poll in December 2020, per The Hill. Flattered by the report, Lara retweeted the story, adding, "Wow, very nice! Thank you!"
However, the Jan. 6, 2021 insurrection seemed to have spooked Lara, who paused discussions about her possible Senate run following the unrest at the Capitol, per The New York Times. According to the outlet, the frightening riot "soured her desire to seek office." Additionally, if Lara were to run for senator of North Carolina, she would have to move her family from New York City to her home state. It sounds like Lara has a lot to think about ahead of the 2022 mid-term elections.