Why Teresa Giudice Believes Her Boyfriend Is A Gift From Her Late Parents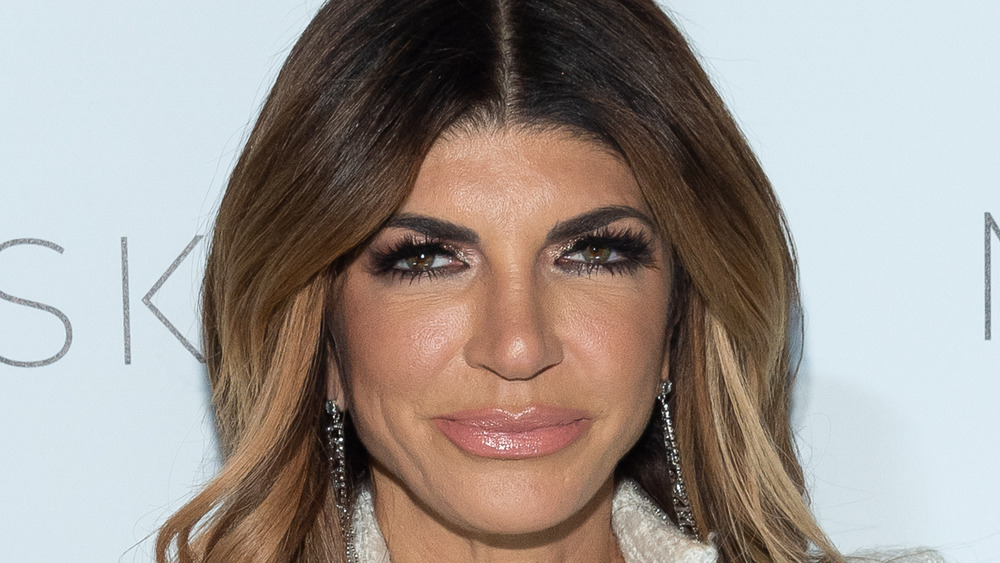 Mark Sagliocco/Getty Images
Real Housewives of New Jersey star Teresa Giudice firmly believes in good vibes. After having her fair share of ups and downs over the years ranging from divorce to jail time, the OG cast member has seemingly finally found a blissful balance. Teresa's four daughters have grown up into beautiful young women. Additionally, Gia Giudice is tied to a fellow RHONJ star's offspring! 
All that being said, Teresa's 2020 was filled with both love and loss. Teresa's father and family patriarch Giacinto Gorga died at the age of 76 in April 2020, per NJ.com. "Yesterday with the rain the skies cried with me for you leaving ... today you made the sun shine to let me know you arrived & found mommy," Teresa shared on social media. Her mother, Antonia Gorga, died in 2017 at the age of 66. Teresa's dad moved in with her and her daughters following Antonia's death. 
Now, Teresa credits her late parents for bringing joy back into her life via beau Luis "Louie" Ruelas. Keep scrolling to find out why Teresa thinks her parents' spirits played a role in her meeting Louie.
Teresa Giudice asked her parents for 'the perfect person'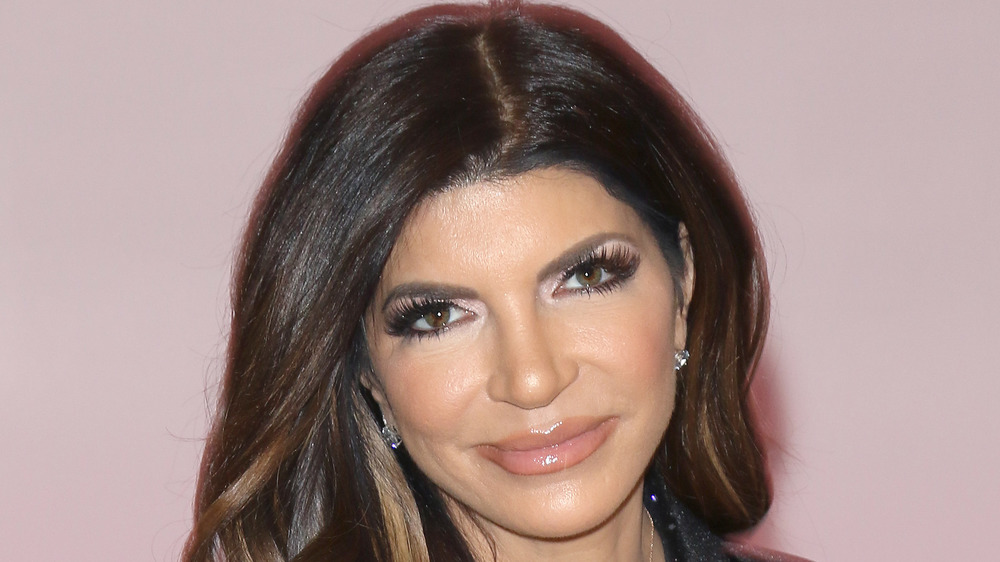 Jim Spellman/Getty Images
It's no surprise that Teresa Giudice called boyfriend Luis "Louie" Ruelas "the best thing that came out of 2020" on Instagram. The Real Housewives of New Jersey star has fallen hard and fast for the businessman, and the couple even bought a home together! 
For Teresa though, it was seemingly no coincidence that she encountered Ruelas when she did. In a February 2021 interview with TV Insider, Teresa revealed that she had asked her late parents to send her "the perfect person," and then she met Ruelas. "The street where I asked that is the same street where I met my boyfriend Louie," Teresa revealed. "I swear. It's so crazy, just a few weeks later is when I met him." 
As of this writing, Teresa and Ruelas have been together for a few months, but they didn't officially go public with their relationship until late 2020. "I was keeping it on the down-low at first!" Teresa joked to TV Insider. Her ex-husband, Joe Giudice, and their daughters apparently all approve. Teresa has even called Ruelas her "soulmate," per People. Her Valentine's Day post in February 2021 summed it up best: "I feel so fortunate to have found love in the most unexpected way, at the most unexpected time." She added, "I am so happy and I thank my mom and dad in heaven above for sending you." 
According to the RHONJ star, it seems Teresa's parents will forever be looking out for her!