These Leaked Texts From Ted Cruz's Wife Are Causing Quite A Stir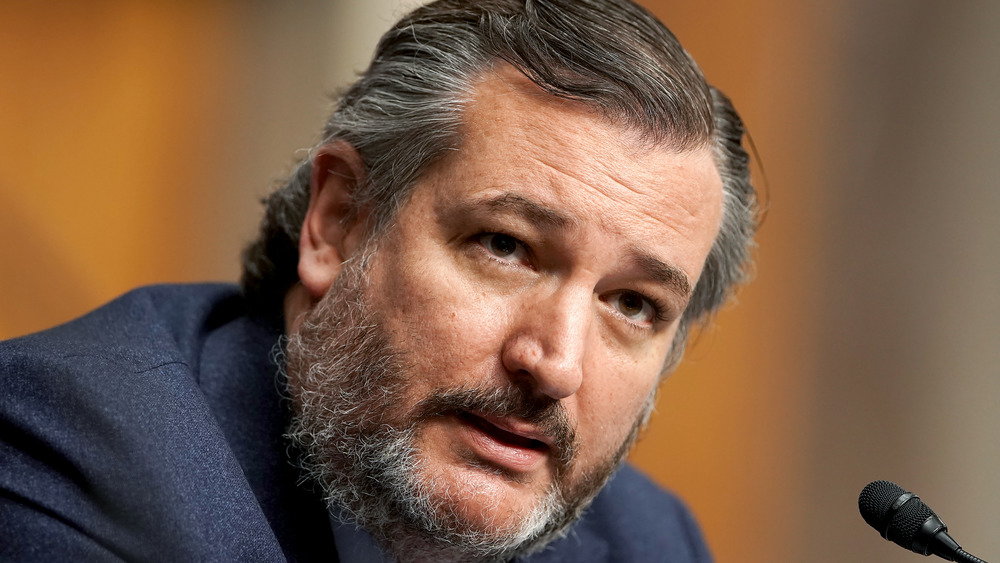 Pool/Getty Images
Senator Ted Cruz is having a bad week. After a massive snowstorm hit the East Coast, he landed in the middle of a political scandal that threatened to derail his entire political career.
In February 2021, unprecedented weather befell the state of Texas, of which Cruz has been a senator since 2013. Since Winter Storm Uri hit Texas, nearly 40 people have died due to related issues, per The Hill. Even the more fortunate Texans still faced dire issues, leading to a crisis situation across the state. Power plants were unable to deliver gas and electricity. Water pipes froze and burst. And, unlike the rest of the country, Texas has its own power grid and was thus unable to borrow power from its neighbors, per The Cut. To make matters worse, housing in Texas isn't built for the cold — it's built to withstand a desert climate, meaning no one was prepared to live without heat and hot water. Things became so dire that many broke with social distancing standards to seek warmth with strangers in emergency shelters, per Parade.
This brings us full circle to Cruz, who, instead of hunkering down with his constituents in a show of solidarity, fled the freezing temperatures for the warmth of a resort town in Mexico. Angry Texans snapped photos of Cruz, along with his wife and kids, boarding a plane to Cancun.
As if the photos weren't evidence enough, the next day, texts from Cruz's wife, Heidi, were reportedly leaked to the journalists detailing her excitement for the luxury vacation.
People couldn't believe the texts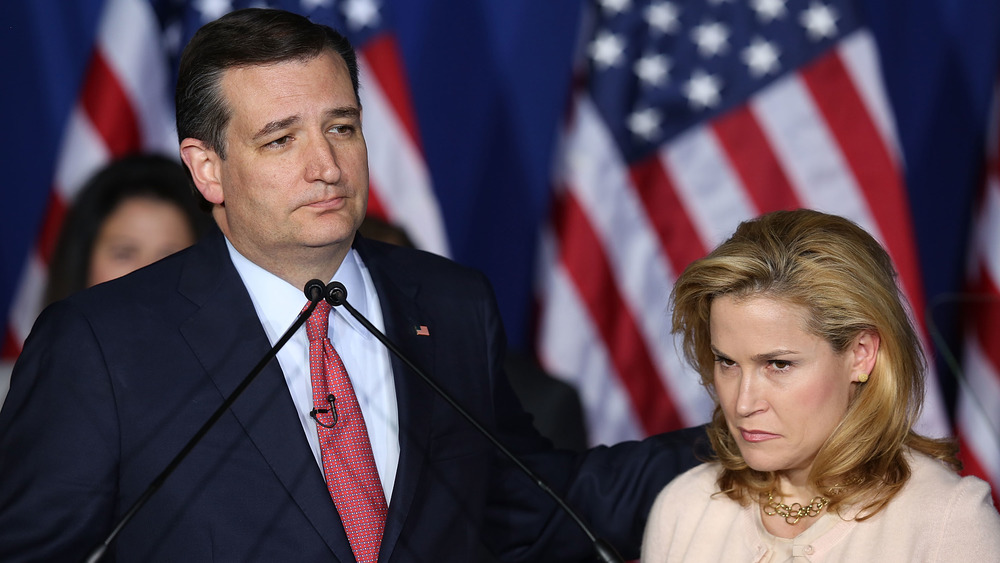 Joe Raedle/Getty Images
Heidi Cruz might have to take stock of her friends because clearly some of them were all too eager to sell her out when the going got tough. 
Reform Austin, a local publication based in Austin, Texas, obtained text messages that reportedly show Heidi boasting about her family's upcoming trip and trying to convince some of her neighbors to come along. "Anyone can or want to leave for the week? We may go to Cancun there is a direct flights at 4:45pm and hotels w capacity," says one message on the group thread.
"We are now thinking along the same lines-sounds wonderful," said one of the recipients. "We are supposed to go to Cabo Friday," said another.
Things went from bad to worse when Heidi followed up with the group, outlining the family's plans to stay at a luxury resort. "The Ritz Carlton has rooms at like $300 and we've been there many times great property god security etc no issues," she reportedly wrote, per Business Insider. Heidi followed up yet again with specifics about prices and flight times. She confirmed the family planned to fly out on a Wednesday, return on a Sunday, and that rooms at the Ritz cost exactly $309.
Of course, according to the vast majority of social media, this is not a good look. One thing led to another, and keen-eyed photographers snapped photos of the couple boarding the plane, prompting the viral scandal. What started as a vacation soon turned into an exercise in damage control.
Ted Cruz didn't really explain himself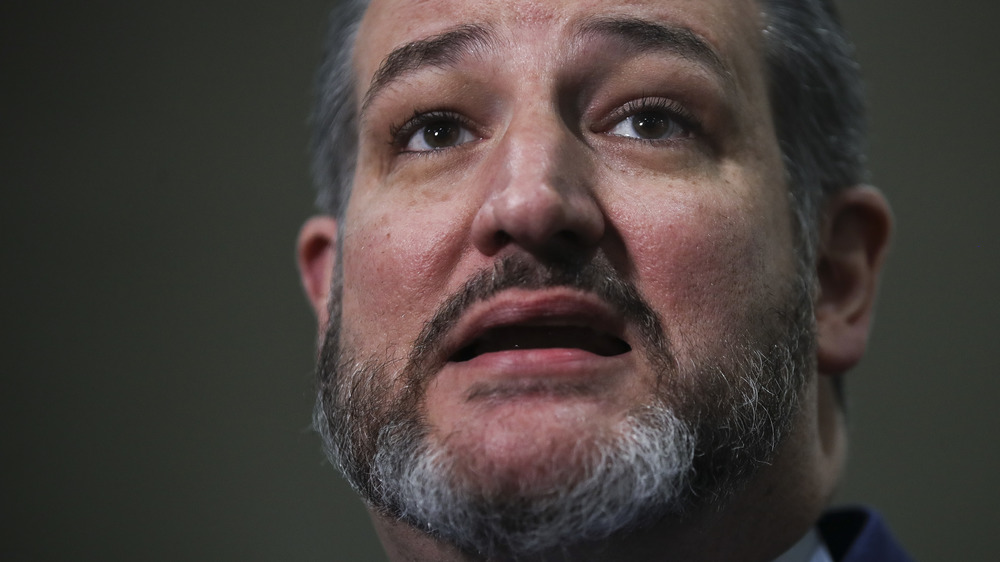 Drew Angerer/Getty Images
Senator Ted Cruz found his public image in a tailspin when the story of his impromptu spring break went viral. Cruz likely hoped that if he ignored his critics, the situation would blow over, but it quickly became apparent that that wasn't going to happen. The texts had betrayed them: Cruz and Heidi, along with their two daughters, apparently planned to spend five days in Cancun.
However, facing massive public backlash, Cruz was forced to cut his trip short. As the scandal continued to swirl out of control, Cruz "promptly" ended his vacation and flew back to Huston just two days after touching down in Mexico. "I started having second thoughts almost the moment I sat down on the plane," Cruz told reporters upon his return, per CNN. "All of us who are parents have a responsibility to take care of our kids."
Cruz was referring to an earlier statement in which he tried to downplay the situation by placing the blame on his kids. "With school cancelled for the week, our girls asked to take a trip with friends. Wanting to be a good dad, I flew down with them last night and am flying back this afternoon," he said in a statement to CNN. 
The backtracking did little to calm the social media firestorm against Cruz. Rather than portraying himself as a loving father, Cruz appeared to have money to blow while his constituents froze, an image, per The Hill, that could haunt him in future elections.