Jill Duggar Opens Up About The Current State Of Her Relationship With Her Family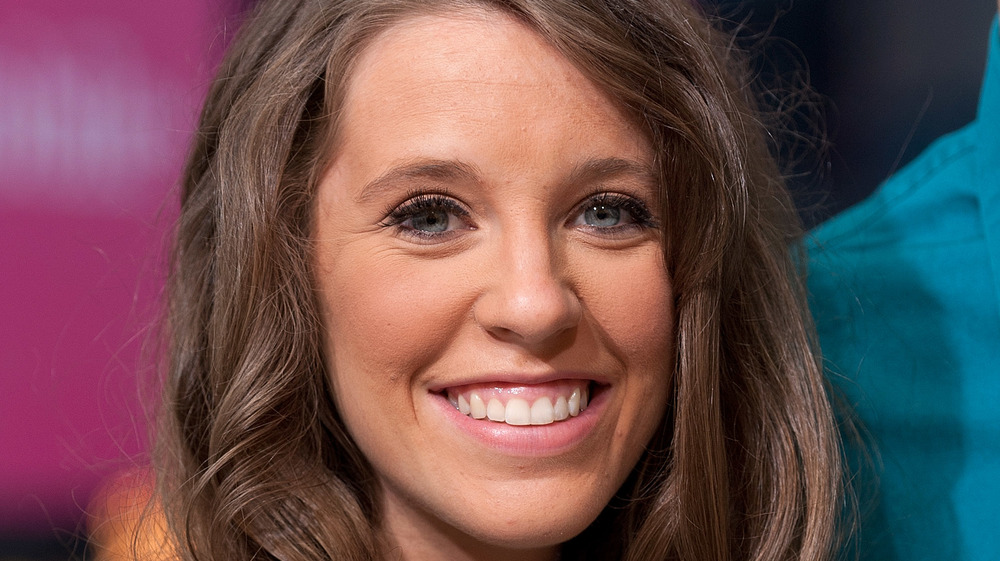 D Dipasupil/Getty Images
19 Kids and Counting's Jill Duggar became a fan favorite during her time on the hit TLC show that took viewers into the day-to-day life of her ultra-conservative family. While the show ended after ten seasons following a resurfaced scandal within the family, fans were pleased to see a new show, Jill & Jessa: Counting On, focus on the evolving lives of the older Duggar kids. The spin-off series premiered in 2015, but by 2017, Jill announced that she and husband Derick Dillard were moving on.
In October 2020, the fourth Duggar child revealed why they decided it was time to leave television. "Our control to choose what jobs we were allowed to accept and even where we were allowed to live was taken away from us," Jill told People magazine. "The first few years of our marriage, we spent time and money working towards opportunities only to hit a dead end when we'd be told, 'Well, you're not allowed to do that,'" Derick added. The couple admitted that their family was not supportive of their decision to distance themselves from TLC, however, "By that point [they'd] had enough" with the lack of control they had over their own lives.
Considering the Duggar family took pride in being such a close-knit clan, it was shocking to hear that not everything was kosher with the family. Four years after the decision, Jill gave fans an update about the state of her relationship with her family. (Spoiler alert: not much has changed.)
Jill Duggar is working on her relationship with her family
In a February 2021 interview with US Weekly, Jill Duggar and Derick Dillard said there still hasn't been much progress made in their relationship with the Duggar family since they left Jill & Jessa: Counting On in 2017. 
"We were ready to leave and felt strongly about leaving. ... There are definitely some issues there," Jill explained. "We definitely feel like we're in a healthy place now for our family and have control over our lives. ... Certain people are more supportive than others. I think it ebbs and flows with a family of that size," she said. Although she believes that all families have their issues, Jill confirmed that things have not "significantly gotten better" with her family despite taking time to heal.
In an October 2020 Q&A on their YouTube channel, Jill and Derick mentioned that their relationship with the family was still fractured. "There's been some distancing there," Jill said. "We're not on the best terms with some of my family. We've had some disagreements, but we're working toward healing definitely and restoration, but we're having to kind of just take some time and heal."
In the end, though, Jill and Derick are seemingly happy about where they are at in life with their two kids, and are also attending couple's therapy to solidify their union through such trying times. "It's been so helpful learning to communicate as a couple and knowing your triggers," Jill confirmed.