The Truth About Tiger Woods' Mother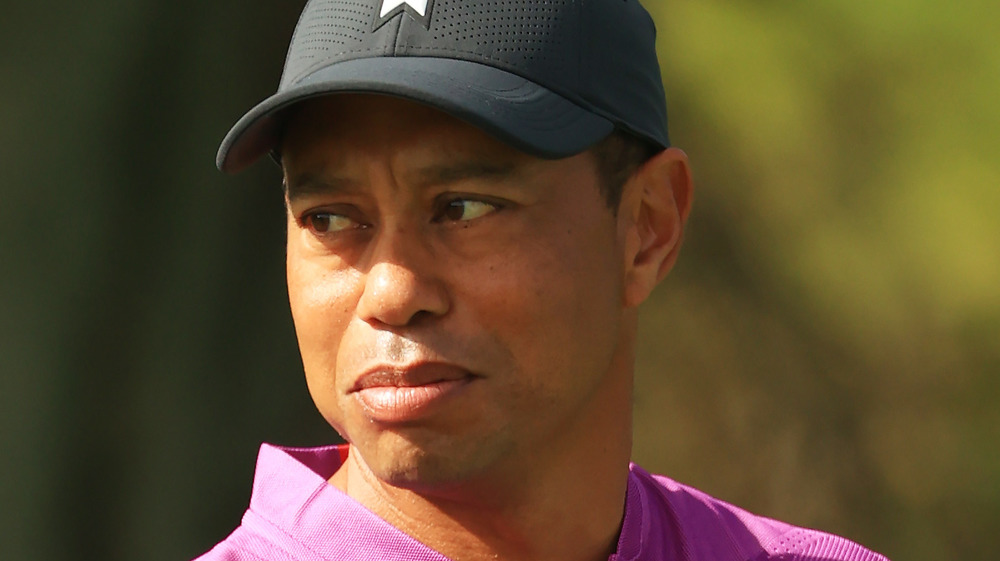 Mike Ehrmann/Getty Images
The unexpected news of Tiger Woods' terrible car accident on Feb. 23, 2021, shocked fans and celebrities alike. According to a statement from the Los Angeles County Sheriff's department's Twitter account, Woods was involved in a "single-vehicle roll-over" wreck and had to be "extricated" from the car using the "'jaws of life' by Los Angeles County Firefighters and paramedics." However, officials later clarified that Woods had been removed from the car using a "using a tool for prying and an axe," CNN reported. As for Woods' condition, his agent, Mark Steinberg, later confirmed that Woods "sustained multiple leg injuries" and is "undergoing surgery," People reported.
Woods' car crash marked another tumultuous time for the pro-golfer who faced controversy for his 2009 sex scandal, with the star admitting to cheating on ex-wife Elin Nordegren. The drama temporarily halted his golf career and made worldwide headlines, according to USA Today. Woods spent years trying to rebuild his personal and professional reputation but hit another roadblock in 2017 when he was arrested for allegedly driving under the influence and taking prescription drugs, The New York Times reported. However, Woods completed "the greatest comeback in sports history" when he won his fifth Masters title in 2019, per NBC Sports.
Throughout all of Woods' successes and tribulations, he has credited his family for helping him get through his struggles. Woods' mother, Kultida Woods, in particular, has been a good influence on his career. Keep reading to find out more about Woods' mother.
Tiger Woods' mother was the 'tough' one in the family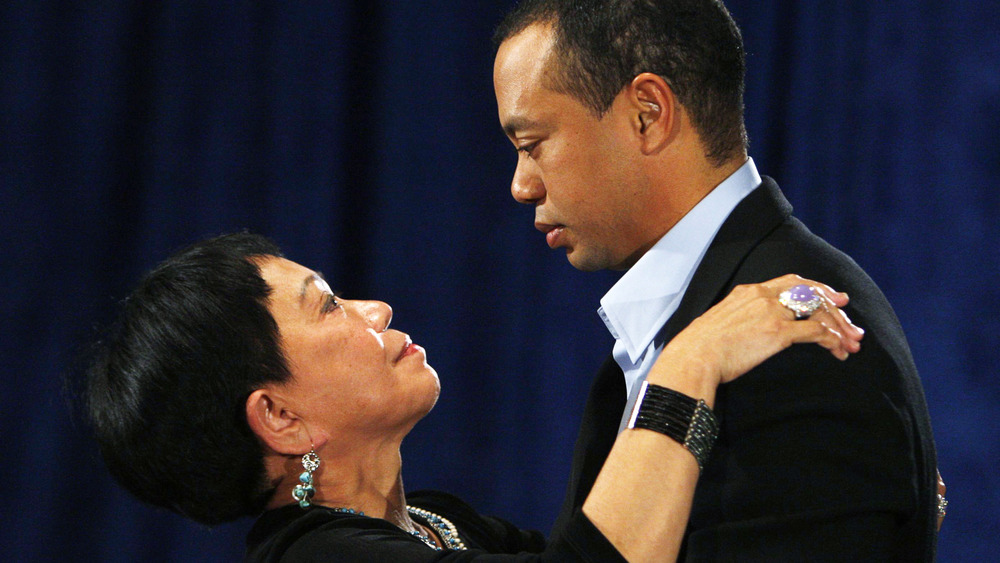 Pool/Getty Images
Tiger Woods' mother, Kultida Woods, met his father, Earl Woods, in Thailand in 1966. Earl was serving in the military at the time, according to CNN. Kultida is "part Chinese, Thai and Caucasian," the outlet reported. Kultida, unlike her son, lives her life out of the spotlight and only shows up to matches to support her son and grandkids, per SB Nation. 
Kultida's bond with her son started when he was young. "My mom was the enforcer. My dad may have been in the Special Forces, but I was never afraid of him," Woods told USA Today in 2017 about his decision to take up golfing. "My mom's still here, and I'm still deathly afraid of her. She's a very tough, tough old lady, very demanding. She was the hand, she was the one, I love her so much, but she was tough. There was zero negotiation."
Though Kultida was allegedly "furious" with Woods after his sex scandal, as The Daily Beast reported, she has continued to support her son. "He didn't do anything illegal," Kulilda told reporters in 2010, according to Us Weekly. "He didn't kill anybody. But he try to improve himself. He try to go to therapy and help. He change that and making better. When he go do all this thing, he will come out stronger and better person."