Who Is Eddie Murphy's Daughter That's Starring In Coming 2 America?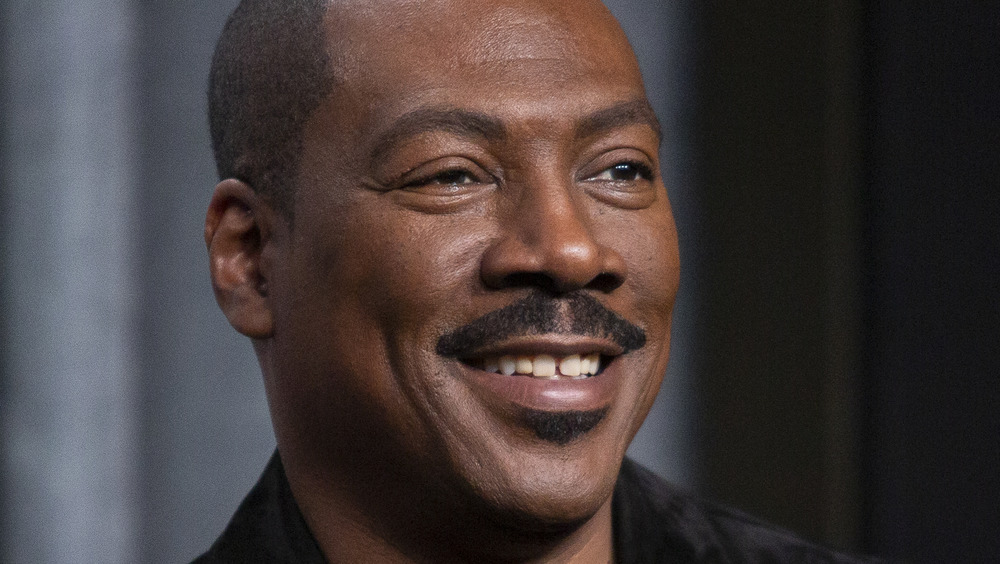 Vincent Sandoval/Getty Images
It's been more than 30 years since Eddie Murphy's Coming to America hit theaters and he seems thrilled to be giving fans a sequel after all this time. However, aside from introducing Prince Akeem to a new generation, he is overjoyed for the Murphy legacy to live on in Zamunda with his daughter, Bella Murphy, joining the cast of Coming 2 America.
"I can't even put into words," the comedian told Today about working alongside his 19-year-old daughter during an interview on on Feb. 24, 2021. "You know, if you have children, your child could do like a school play, and your heart will burst with pride. To look over on the set, seeing her, I had a big giant proud papa moment every day."
Bella plays the part of Omma, one of Prince Akeem's three daughters, but in real life, Bella is one of Murphy's 10 children. He is father to six daughters and four sons. "My legacy is not my work. My legacy is my children," Murphy gushed. "My legacy are these 10 human beings that that I brought into this world." Keep scrolling for more details about Bella Murphy and her role in Coming 2 America, which is set to premiere on Amazon Prime Video on March 5, 2021.
Bella Murphy takes after her dad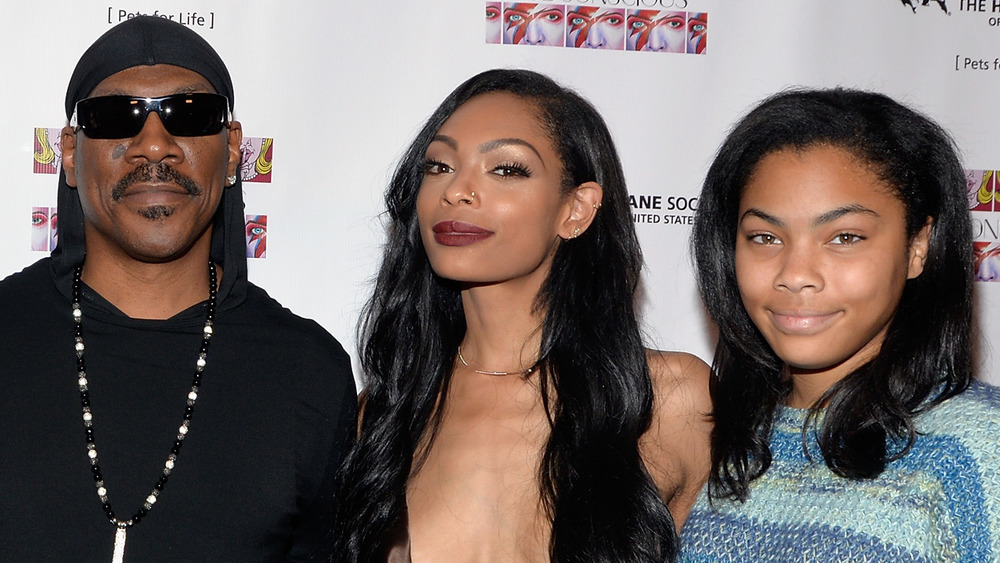 Michael Tullberg/Getty Images
As Bella Murphy's first major movie credit, the budding actor is grateful for her big break in Coming 2 America, but wants people to know she got the part on her own merit, not just because her father is Eddie Murphy. "I was very nervous," Bella told Entertainment Tonight in February 2021. "You know, I didn't want people to, you know, think that I was just doing this because I can or you know, I didn't want people to watch it and be like, 'Oh, that's his daughter because she can't keep up with everyone,' you know?"
To prove her acting chops, "I wanted my performance to be really good and I wanted to go in and do the best that I could." Despite her nerves going into the project, Bella said, "I'm happy that it's done, but I'm also kind of sad that it's done," adding, "If I could go back and redo it I would because it was just so much fun."
However, Bella almost did not land the role on account of her father's strict rules. "I told her that she couldn't work until she was 18, but she started acting lessons, she was doing an acting school and stuff for maybe two years before that," Murphy told ET. "The role was her age, it was somebody her age, so I was like, 'Mmkay, this is your age, you can go up for this.' So, she auditioned for it and got the part."