Inside Gary Oldman's Relationship With His Wife, Gisele Schmidt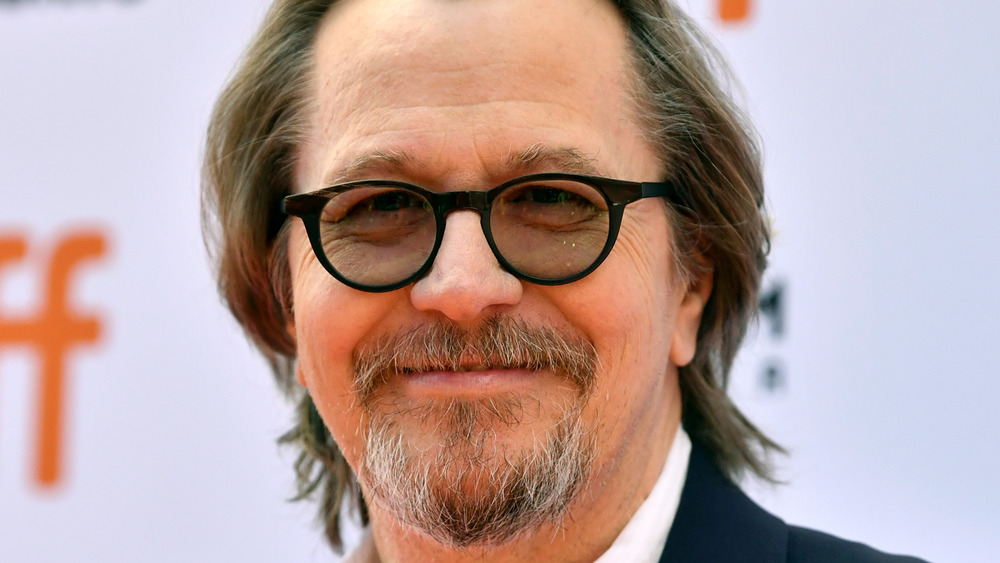 Emma Mcintyre/Getty Images
Gary Oldman's wife, Gisele Schmidt, is the actor's fifth bride. Schmidt is an art curator and writer who married Oldman in 2017 at a friend's home in Beverly Hills, Calif. She seems to have a sense of humor and sweet acceptance of the actor that bodes well for the marriage. 
The legendary U.K. actor got engaged to Schmidt in an epic British way. Oldman proposed to Schmidt while he was dressed in costume as Winston Churchill while filming Darkest Hour. During an appearance on Jimmy Kimmel Live, Oldman described his proposal to Schmidt, "We had talked about it and I just felt the urge. We were down in the war rooms, and I took her into the map room. And as Winston Churchill, I said 'Will you marry me?'" The Harry Potter star told Kimmel, "My wife has often said she went to bed with Winston Churchill but woke up with Gary Oldman."
Oldman is known as one of the greatest living modern actors, one who is a "chameleon" who transforms into a wide range of characters, from Sid Vicious to Lee Harvey Oswald to Sirus Black to James Gordon. Oldman even won an Oscar for his role as Winston Churchill. Oldman's artistic abilities have made him famous but it appears it took a toll on his personal life. His marriage to Schmidt, though, may have changed things for Oldman. Keep reading to learn more. 
Gary Oldman and his wife, Gisele Schmidt, are adorable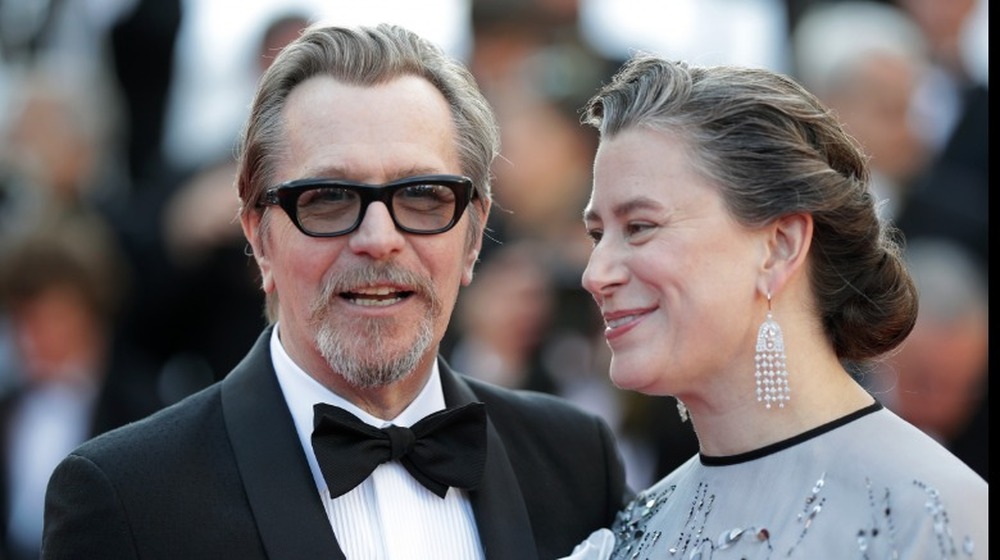 Andreas Rentz/Getty Images
Actor Gary Oldman may have walked down the aisle four times before he and Gisele Schmidt married, but the British star believes he's found true love with Schmidt and that the fifth time is the charm. The New York Daily News reported that the actor is giddy about his marriage to Schmidt; Oldman said, "I've gone through my thing and we're like peas in a pod... I'm nearly 60 and at last I think I've come home."
From Schmidt's quip about Winston Churchill, it's clear Schmidt has a sense of humor. Her devotion to Oldman and the blended family is evident in her Instagram bio, which reads: "Curator, Photographer, Writer, proud Mother of William, equally proud of Alfie, Gully, and Charlie, and Wife of the inimitable Gary Oldman," referring to her son William and Oldman's sons Alfie, Gully, and Charlie from his previous marriages. 
Oldman told The New York Daily News why his marriage to Schmidt is for keeps. Oldman said, "You know, sometimes you have to go through the others. Her ex, they were together 20 years and they have a 9-year-old son, he's a great guy. He was at our wedding. We're all very friendly. He even said, 'We should have been friends, I wasn't Mr. Right.' But they're great buddies."