How Sia Really Feels After The Controversy Over Her Film Music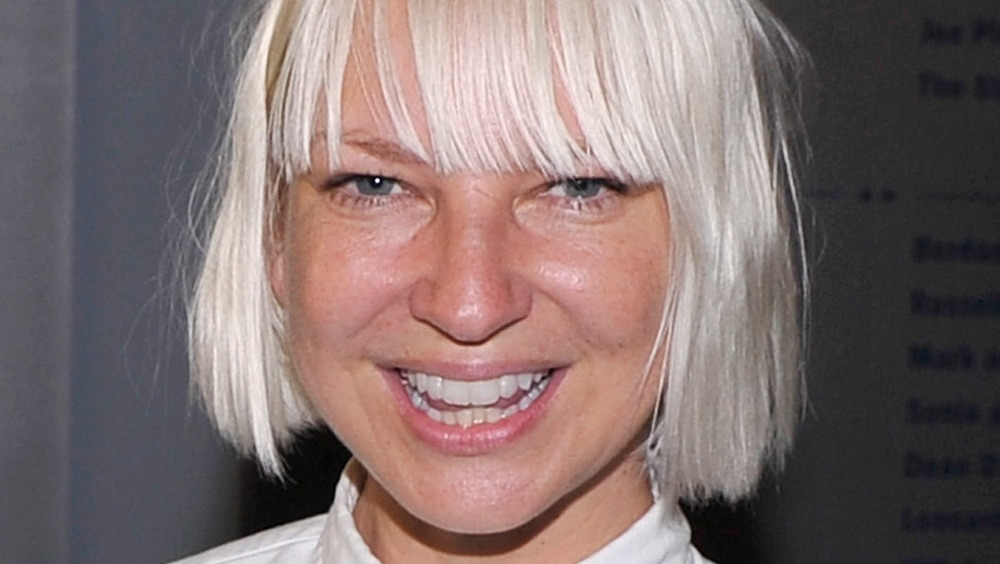 Stephen Lovekin/Getty Images
How is Sia feeling about the backlash to her new film, which some critics and fans say isn't Music to their ears? (We had to.) In February 2021, Sia released her feature-length directorial debut, Music. The movie stars Kate Hudson as "Zu," who, per IMDb, becomes "the sole guardian of her half-sister named Music, a young girl on the autism spectrum," who is played by frequent Sia collaborator Maddie Ziegler. 
The movie is a pretty major leap for the "reclusive" pop superstar, as Page Six wrote, who "rarely gives interviews." Before this, Sia was mostly known for churning out hits like "Chandelier" and "Elastic Heart," as well as, oftentimes, being literally behind her own large hairpieces. But now, Sia is center stage ... and it's mostly for the wrong reasons. 
According to The Hollywood Reporter, Music "has been under fire for its casting and portrayal of autism." Page Six reports that "more than 55,000 people" have signed petitions to condemn the film, with some calling it "ableist." One actor took to Twitter to ask why a "disabled actor" wasn't given the lead role, while others criticized Ziegler's character being physically restrained in the trailer. 
Sia has since issued an apology, writing, "I'm sorry," in a series of later-deleted tweets, and promising to add a warning label to the movie (via People). However, since Music has earned two 2021 Golden Globe nominations, including best picture and best actress for Hudson, the controversy around it is "reignited," per Vulture. Here's how close sources say Sia is feeling as the anger continues. 
A close friend claims that Sia finds the Music controversy 'really tough'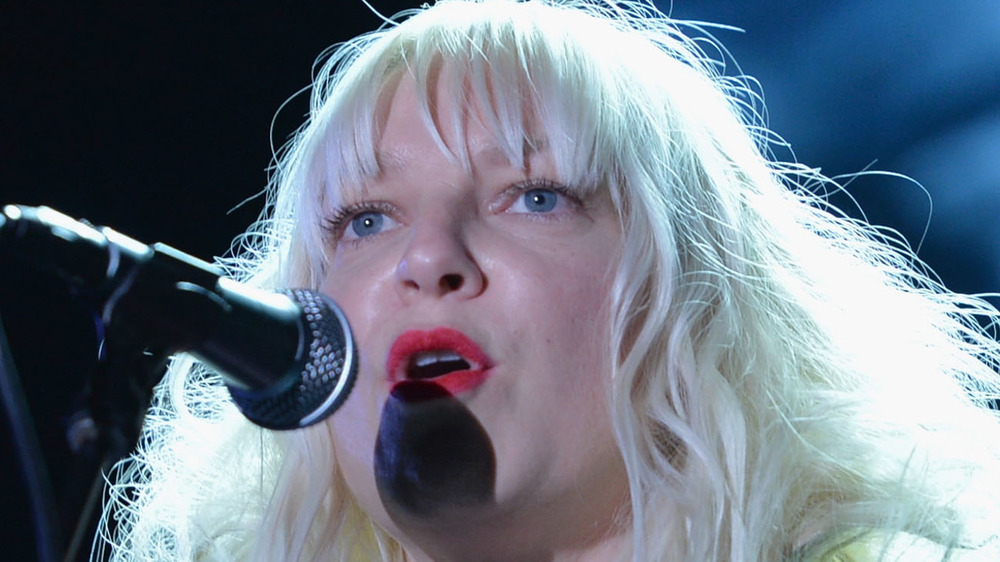 Alberto E. Rodriguez/Getty Images
So, how does Sia feel as critics and fans shake their heads at Music? Though she hasn't made any statements on the film (which one Time writer called "both bad and harmful") aside from those since-deleted tweets, her inner circle has some thoughts. 
"She'll either be incredibly angry or else go back into herself and retreat," former manager Tim Clark claimed to Page Six. "...I don't think she will give up on filmmaking in the same way she would not give up on songwriting and making records. I think she will keep going." Meanwhile, Australian DJ Ryan Fitzgerald alleged to the outlet, "She is an emotional person. [She] has had hard times. This will hurt her. She will be finding it really tough."
Another person noted that the lowkey superstar wrote songs for other singers for years before finding fame, often employing compassion and emotional intelligence to her famous collaborators, like Rihanna and Katy Perry. "She meets with them, learns their pain points and becomes a kind of empathetic character," one music journalist explained. "...She winds up being a therapist character for these pop stars."
However, others have claimed that Sia isn't as empathetic about the hurt her movie has caused. "[Music] seemed like it made fun of people on the autism spectrum," Camille Proctor, an executive at Color of Autism Foundation, said. "I don't guess that Sia feels bad about it."