Who Is Kevin Durant's Ex-Fiancee, Monica Wright?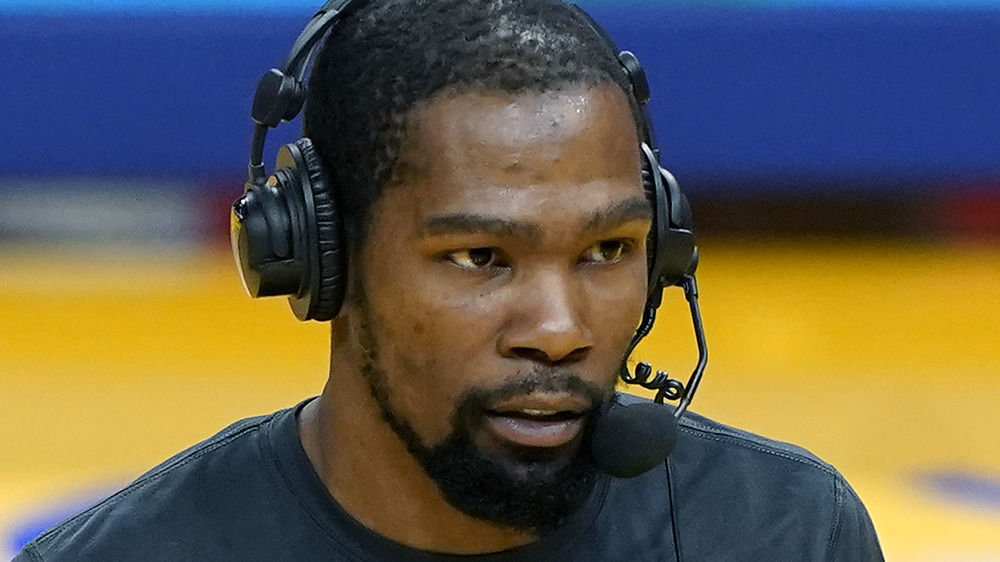 Thearon W. Henderson/Getty Images
While most NBA players are known to be married or enjoying the dating scene, Kevin Durant is one NBA champion who does a good job at keeping his romantic life pretty private. He hasn't been romantically linked to anyone since ending his engagement to WNBA player Monica Wright back in 2014, IB Times reported. They were engaged for less than a year before fueling rumors of their split. They noticeably didn't spend the Christmas and New Year holiday together, and Wright was seen multiple times without her engagement ring. 
Following their breakup, there were reports that Durant's cheating led to their split. However, Wright explained what led to them parting ways and it had nothing to do with Durant cheating. She credited their breakup to Durant not wanting to accommodate her religious beliefs and lifestyle (via Praise Cleveland). "I was engaged last year," Wright shared. "And it kind of changed that relationship big time because I was going in a direction that unfortunately a lot of people aren't willing to sacrifice their lifestyle for."
Kevin Durant didn't know 'how to love' in his relationship with Monica Wright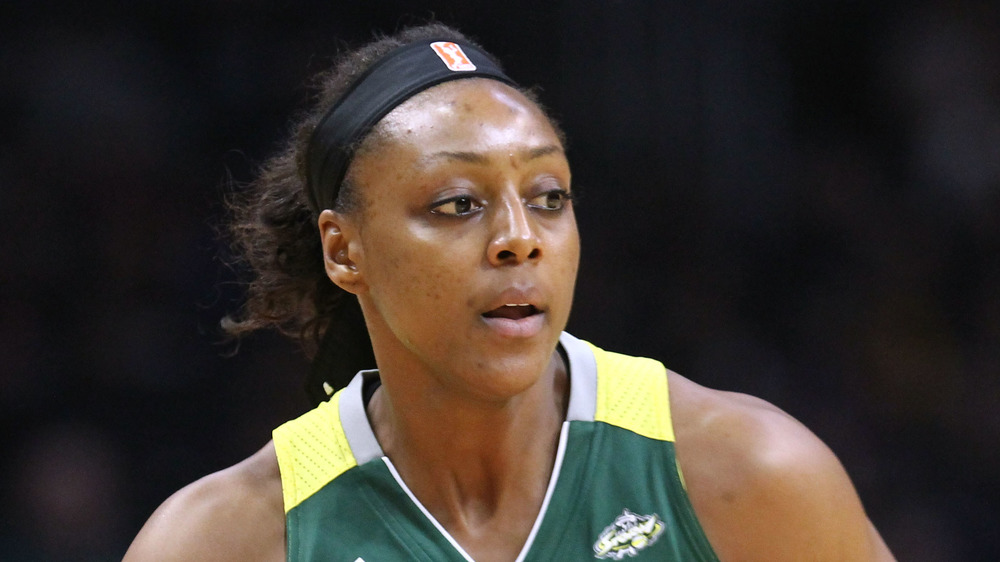 Leon Bennett/Getty Images
Kevin Durant opened up about his failed engagement to Monica Wright (pictured above) and took blame for their split. The two were once praised as a real-life Love & Basketball story with the NBA and WNBA players both being second-round draft picks in their leagues, Vibe reported. "I had a fiancée, but... I really didn't know how to, like, love her, you know what I'm saying," Durant candidly told GQ in 2015. "We just went our separate ways." 
The two started dating in high school and continued throughout their rise in professional sports. The All-Star player would often tease their romance on Twitter. "Or maybe I need a basketball playing girlfriend...hmm lol...monica wright where r u (love and basketball)," he said in 2011, as captured by Bleacher Report. By July 2013, Durant popped the question while they were "hanging out" together. "I felt the energy. I felt, I need to do this right now. And I just did it," he recalled. "I was like... We're engaged right now? We're about to get married? So I was just like, cool! I love this girl. But I didn't love her the right way."
While Wright is the only one who got Durant to put a ring on it, the NBA champion has been rumored to have dated a number of women in the industry (via Players Wives). At least he was honest about not loving his ex-fiancee "the right way."