Donald Trump Jr. Speaks Out About His Father's Future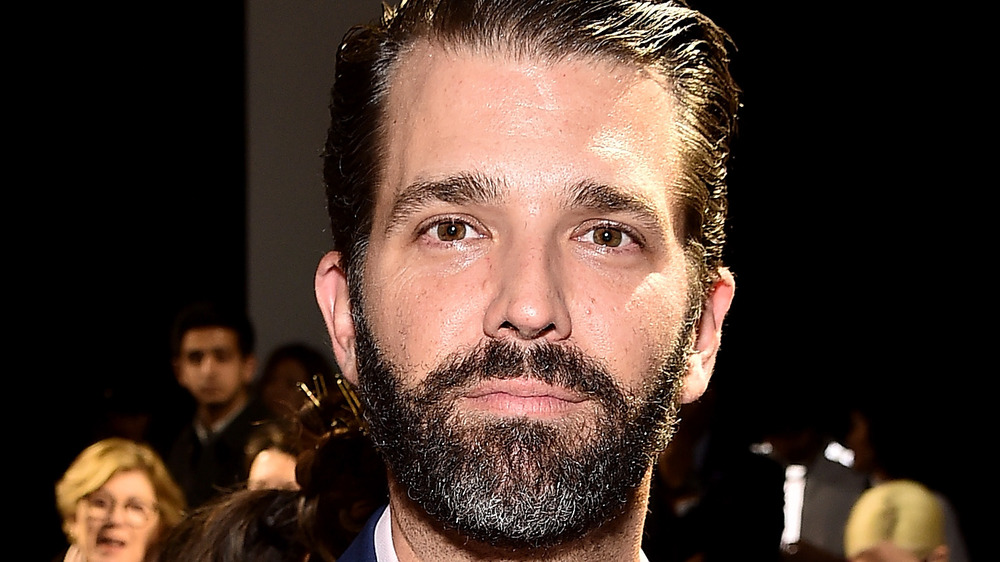 Theo Wargo/Getty Images
Donald Trump Jr. hasn't been taking his father's fall from grace very well. Back in October 2020, it seemed like there was a possibility that former President Trump might remain in power for another four years. However, after a long wait for election results in November 2020, it became clear that Trump had lost the election to Joe Biden.
That didn't stop Trump — and the rest of his family — from contesting the results, though. The Trumps (and their allies) launched a series of legal cases in various states, hoping to prove they had been wronged, or at the very least, inspire doubt in the general public. (As per Reuters, as of late February 2021, more than 50 of these lawsuits have been dismissed.)
Their swan song happened in January 2021 when Trump was impeached — though not convicted — for inciting the Capitol riots on Jan. 6, 2021. Support from Trump and his family dropped drastically after the riots turned deadly, per Forbes.
Trump and his children (who are also his closest advisers) left DC weeks later, without attending Biden's inauguration. Trump, Melania, Ivanka, and Jared headed to Florida. Don Jr. is reportedly looking at property in the sunshine state as well, per the New York Post. 
Despite the embarrassing loss and the sour note on which they left DC, the Trumps are looking towards the future. Now, Don Jr.'s most recent statement about his father's political prospects is raising some eyebrows.
Donald Trump Jr. might be hinting at something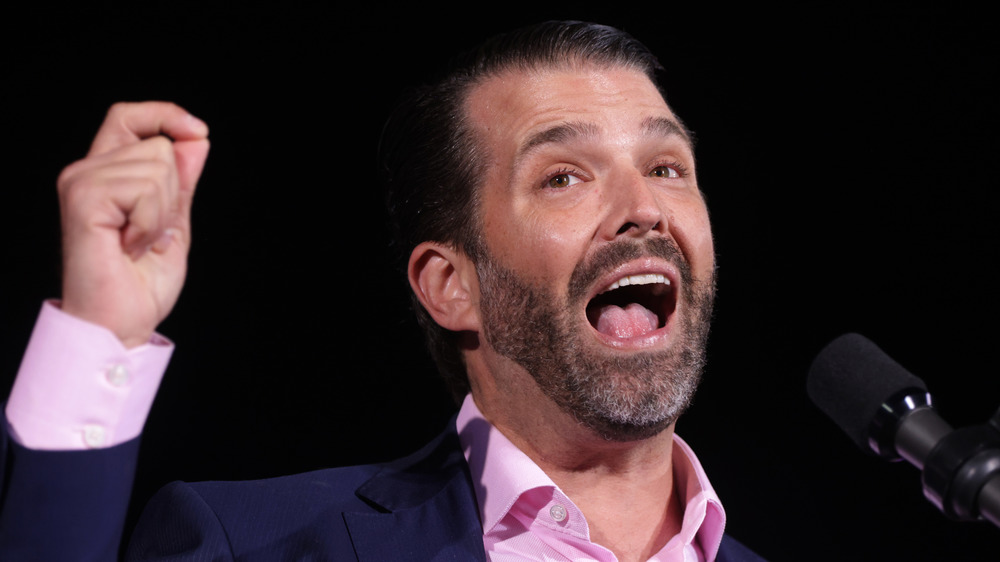 Alex Wong/Getty Images
Former President Donald Trump took the stage for the first time since leaving office on Feb. 28, 2021, at the Conservative Political Action Conference in Orlando, Fl. In the speech, Trump took aim at just about everyone, including Republicans who did not support him after his election loss, and, of course, the Democrats, per CNN.
Trump even hinted at running for president again soon. "I may even decide to beat them for a third time," he said to a cheering crowd. "We will win the Senate. And then a Republican president will make a triumphant return to the White House."
Don Jr., is squarely in his father's corner. He took to Twitter to show his support for his dad's inflammatory remarks. "Trump hit the Democrats, and Joe Biden's failures and disastrous policies more in one speech than the entire Republican party combined has in the last two months. That's why he's the leader of the Republican party and will be for a long time! That's what they have to learn to do!"
Even though Trump no longer holds office, Don Jr.'s statement was not that far off. Trump's appearance at the CPAC is significant as attendees and speakers are usually an indicator of the power players in the Republican party, per BBC. More importantly, though, he still has a solid base of support among Republican voters.
So, will Trump run again? We're not sure, but Don Jr. hopes so.