Why Sean Penn's Appearance At The Golden Globes Is Causing Such A Stir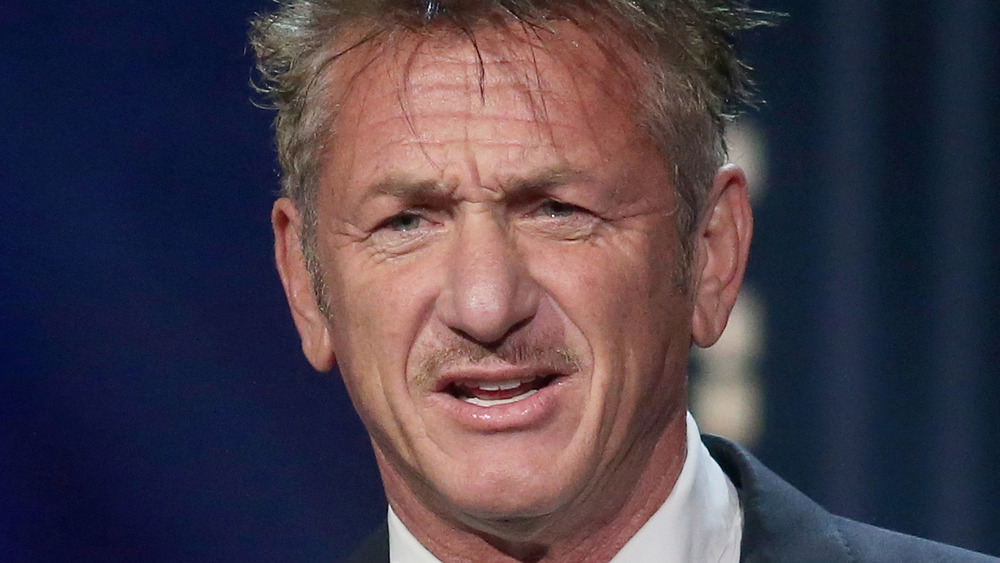 Gary Miller/Getty Images
The 78th Golden Globe Awards took place on Feb. 28, 2021, and the ceremony definitely delivered with a bunch of awkward moments, questionable fashion choices, and exciting celebrity appearances. The event took place at two separate locations — the Rainbow Room in Manhattan and the Beverly Hilton in Beverly Hills, with Tina Fey and Amy Poehler taking the stage as hosts at both locations, respectively. While the nominees tuned in from home via video chat, some celebrities made in-person appearances to present awards, participate in skits, and raise awareness for the ongoing coronavirus pandemic. 
Sean Penn was among the celebrities who made an in-person appearance during the broadcast. Penn was there to accept a donation from the Hollywood Foreign Press Association for his non-profit organization CORE, which has been helping with COVID-19 relief, per The Guardian. Unfortunately for Penn, his speech was slightly overshadowed by his disheveled appearance, which has been causing quite a stir on Twitter. 
Keep reading to find out why fans are buzzing about Penn's Golden Globes look. 
Sean Penn's message was lost on some viewers for one reason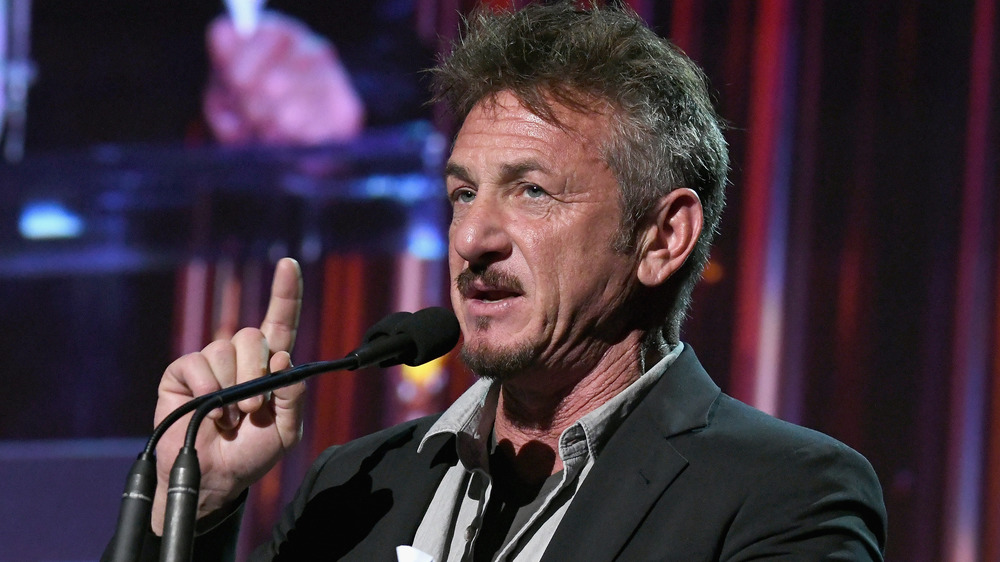 Michael Kovac/Getty Images
While awards shows are typically about glitz and glamour, the 2021 Golden Globes were a little more subdued. There were still plenty of funny moments and celebrity appearances, but there were more serious and emotional moments, too. One of the more serious moments came when Sean Penn took the stage to talk about his non-profit organization CORE, and asked for donations to help aid in the ongoing coronavirus pandemic. While Penn's message rang out to millions of viewers everywhere, some of them were a little more preoccupied with how Penn looked.
"Sean Penn looks like how I feel after a year of Lockdown," one Twitter user wrote, along with a less-than-flattering screenshot of Penn at the Golden Globes. "Why does Sean Penn look like he just walked through one of those drive-thru automatic car washes," another person tweeted, along with the same photo of the actor. 
Though some fans took low-blows at Penn's appearance, others were quick to defend the actor. "This is the look of someone who's worked his a*se off to help people during the pandemic," one fan tweeted in reference to Penn's disheveled look. "Well done Sean Penn, if only more big celebrities put similar efforts into helping others it'd be a different world." 
Though his Golden Globes appearance is garnering a lot of attention, it's safe to say that Penn likely isn't bothered as it only brings more attention to CORE's efforts.