What Rose Byrne Is Sick Of Being Asked By Fans
Dimitrios Kambouris/Getty Images
In February 2021, Rose Byrne revealed the surprising thing she's totally sick of being asked about by her American fans. The Australian-born actor is perhaps best known for her turn as Ellen Parsons alongside Glenn Close's Patty Hewes in five seasons of the FX legal drama Damages, which ran from 2007 until 2012. The role earned Byrne two Golden Globe nominations and two Primetime Emmy nods.
She's also had several starring roles on the big screen. Byrne showed off her comedic chops alongside Kristen Wiig, Rebel Wilson, and Melissa McCarthy in the 2011 movie Bridesmaids, and has also popped up in big time movies such as Star Wars: Episode II – Attack of the Clones, X-Men: First Class, and Get Him To The Greek. Needless to say, the Australian actor has definitely made a name for herself in the states.
So, what is it that Bryne really doesn't want to be asked about anymore? Hint: it has something to do with her home country.
Why Rose Byrne is going to 'snap'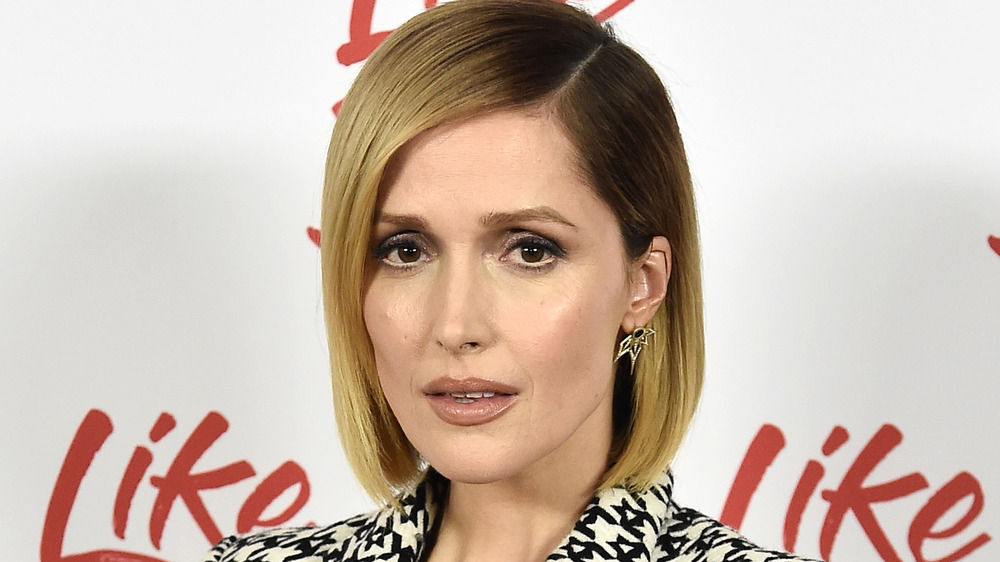 Steven Ferdman/Getty Images
Rose Byrne got candid while speaking to InStyle's editor-in-chief Laura Brown on her Ladies First with Laura Brow‪n‬ podcast in March 2021. Brown, who was also born in Australia and now lives in the U.S., asked the actor about the one thing American fans always bring up that she can't stand discussing.
"People are just fascinated with the Australian outback and the wildlife," Byrne — "who was born in Balmain in Sydney's inner west and now lives in New York," per Gold Coast Bulletin – replied. "And the thing about that is, you and I, we're city girls," she continued as Brown nodded and smiled. "It's as foreign to me as it is to them, because I grew up in the city."
Brown then jokingly asked if Byrne was "just gonna to snap" one day if she's asked about it again, to which the actor teased as she got in close to the camera, "Yeah, I am. I'm gonna snap. If you ask me about a kangaroo ..."
Rose Byrne was asked about kangaroos in a high-profile interview
Paul Morigi/Getty Images
A few years before her comment, Rose Byrne opened up about her lack of love for her homeland's outback during a May 2016 appearance on CBS' The Late Show with Stephen Colbert during which he made the mistake of asking her about her home country's wildlife. The late night host inquired about why Americans are so inquisitive about the land Down Under and joked Australia was like the U.S. but "more dangerous."
"I grew up in the city, so like for me, I'm as much as a city person as I am a New York person, you know what I mean? So like the danger of it, I don't really relate to," Byrne said, joking that everyone not from Australia thinks she rode to work every day on a kangaroo, which she called "bulls**t." She also opened up about the most dangerous animal that lived near her while Down Under, recalling how a poisonous Australian funnel-web spider could show up in the sink.