The Real Meaning Behind Drake's 'Lemon Pepper Freestyle'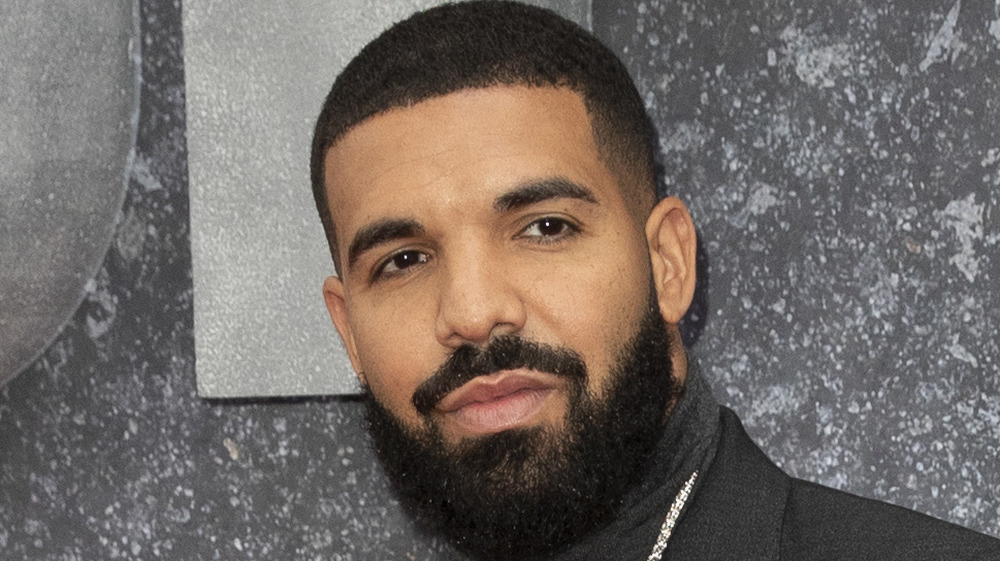 John Phillips/Getty Images
March 2021 is jam-packed with a plethora of high-anticipation events for sports and music fans alike, including the NCAA's March Madness, NBA's All-Star Weekend, and the 63rd Annual Grammy Awards. Additionally, Drake is coming in hot for the first quarter of 2021, and we are loving it. Ahead of the delayed release of his long-awaited sixth studio album Certified Lover Boy, Drake dropped Scary Hours 2 in March 2021. The three-track EP is a second installment of the "Laugh Now, Cry Later" crooner's 2018 release, Scary Hours. Scary Hours 2 sees features from rappers Lil Baby and Rick Ross.
Out of the three tracks, Drake and Rick Ross' "Lemon Pepper Freestyle" is garnering a lot of buzz on social media. "Lemon Pepper Freestyle" marks the two rappers' 13th collaboration with one another since their 2010 cult classic "Aston Martin Music," per Genius. As frequent collaborators, fans couldn't help but rave over the two reuniting once more. Read on to find out the real meaning behind Drake and Rick Ross' "Lemon Pepper Freestyle."
Drake and Rick Ross enjoy the fruits of their labor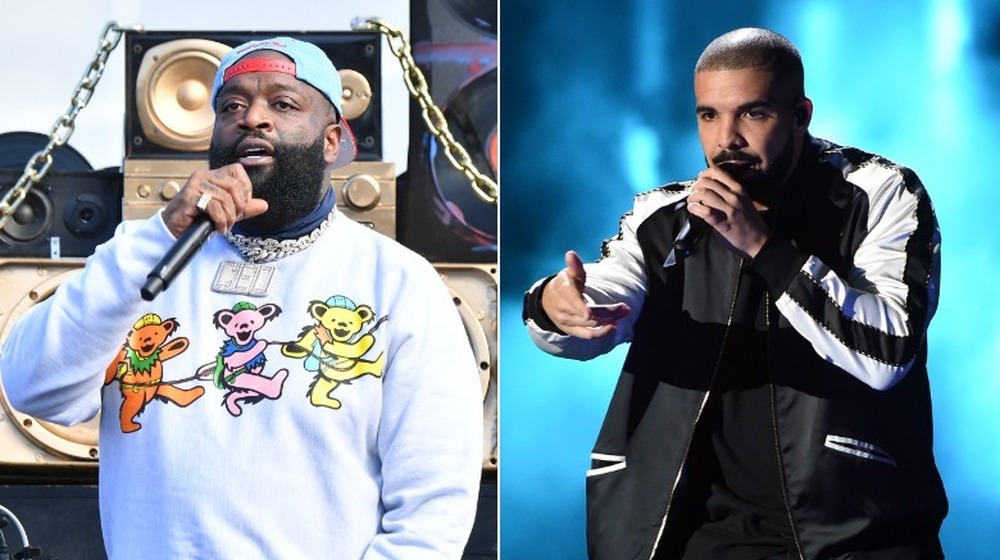 Paras Griffin, Kevin Winter/Getty Images
"Stay Schemin'" rappers Drake and Rick Ross have a musical chemistry that often consists of the two engaging in some friendly braggadocio. Their "Lemon Pepper Freestyle" collaboration is no different. In the Scary Hours 2 standout track, both Drake and Ross boast their lavish lifestyles and their journeys to growing their wealth. Additionally, the song's title is fitting given Ross' known love for lemon pepper wings, as he owns several Wingstop franchises (Forbes).
In the song, Ross mentions his desire to own the Atlanta Braves in the lines: "Bricks boy, tryna turn 'em into bass / Big boy, I been tryin' buy the Braves." Ross previously mentioned wanting to own a sports team in October 2014 when discussing minority ownership of the Miami Dolphins, per Sports Illustrated. Along the way of building his wealth, Ross says he's separating from people who don't serve him well: "Practicin' social distance with all these snitch n****s."
As for Drake, he has nothing to prove. In his verse, the rapper reflects on his journey to fame and how his life has come full circle in triple entendre lyrics: "360 upfront, it all comes full circle." Additionally, the "D4L" rapper took a moment to acknowledge his son, Adonis Graham, starting school in September 2020: "Yeah, dropped him off at school, big day for my lil' man." There's no question that both rappers work hard, and at this point in their careers, Drake and Rick Ross are enjoying the fruits of their labor.