Why Meghan Markle Will Never Be Able To Forgive Her Father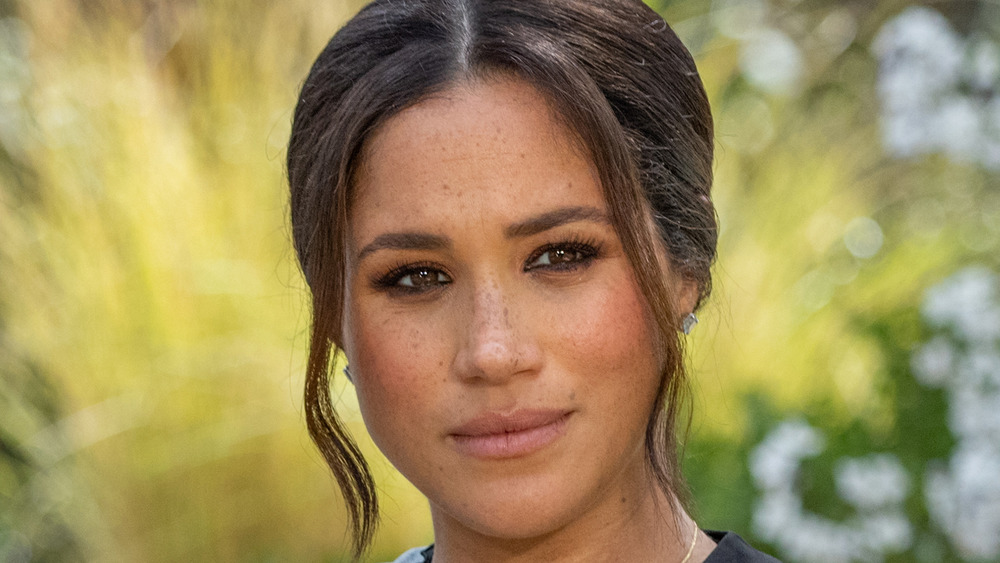 Handout/Getty Images
The tea was piping hot during Meghan Markle's tell-all interview with Oprah Winfrey on March 7, 2021 — and the pot might boil over with what dished out in additional footage from the sit-down. While her highly-anticipated interview alongside Prince Harry mainly focused of their tattered relationship with "The Firm," additional footage from the interview addressed the many rumors about the expectant mother's family.
As you may recall, Meghan's father, Thomas Markle, reportedly staged paparazzi photos prior to Meghan and Harry's wedding, as per Insider. Revealing the British tabloids did all they could to lure in her father, Meghan said her hurt lies with his dishonesty. "We called my dad and I asked him [about his involvement with the press] he said, 'No, absolutely not,'" Meghan said in the CBS This Morning clip. "I said, 'The institution has never intervened [on] anything for us, but they can try to go in and kill this story. But if they do this once, we're not gonna be able to use that same leverage to protect our own kids one day.'"
"I said, 'I just need you to tell me and if you tell me the truth, we can help,' and he wasn't able to do that," Meghan continued. "And that, for me, has really resonated, especially now as a mother." Keep scrolling for more details.
Meghan Markle struggles to 'reconcile' with the pain her dad caused her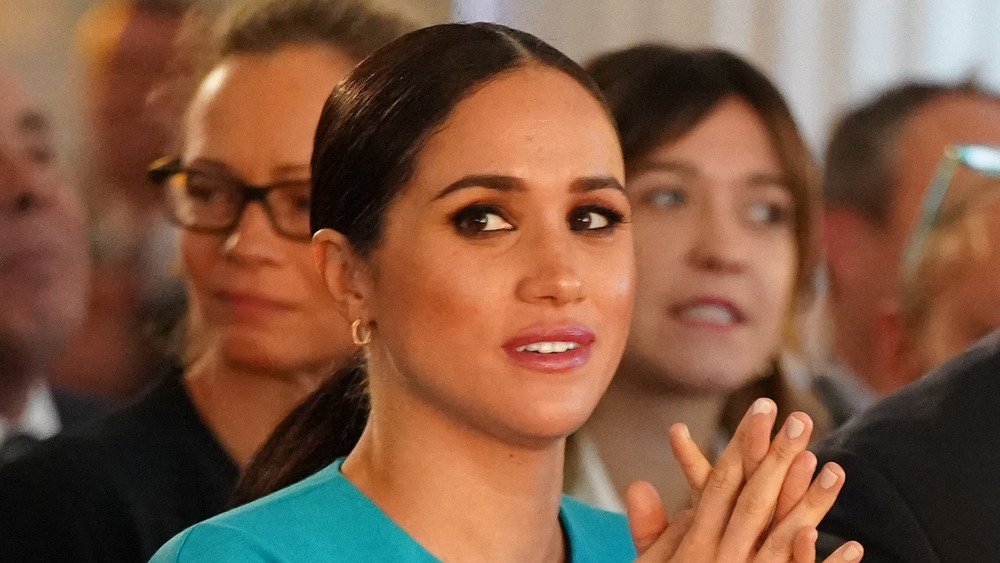 Wpa Pool/Getty Images
Although Meghan Markle appeared to have compassion for her father, Thomas Markle, who was seemingly manipulated by the British tabloids — she was really upset about him discussing her in the news at all. "I look at Archie, I think about this child and I genuinely can't imagine doing anything to intentionally cause pain to my child," the former actor said in a clip for part two of her tell-all interview with Oprah Winfrey. "I can't imagine it, so it's hard for me to reconcile that."
But when it comes to her estranged half-sister, Samantha Markle, who appeared to thrust herself into the rhetoric, Meghan has less to say, mainly because she claims their relationship was non-existent. (Samantha seemingly went on a smear campaign with her 2021 memoir, The Diary of Princess Pushy's Sister.)
"I think it'd be very hard to tell all when you don't know me," Meghan said, about Samantha's memoir. Revealing the pair haven't seen each other in "at least 18, 19 years" she said she "grew up as an only child," despite sharing a bloodline with Samantha, adding, "I wished I had siblings."
Shedding some light of her half-sister's motives, Meghan explained, "She changed her last name back to Markle, I think she was in her early 50s at that time, only when I started dating Harry, so I think that says enough."