Whatever Happened To Gibby From iCarly?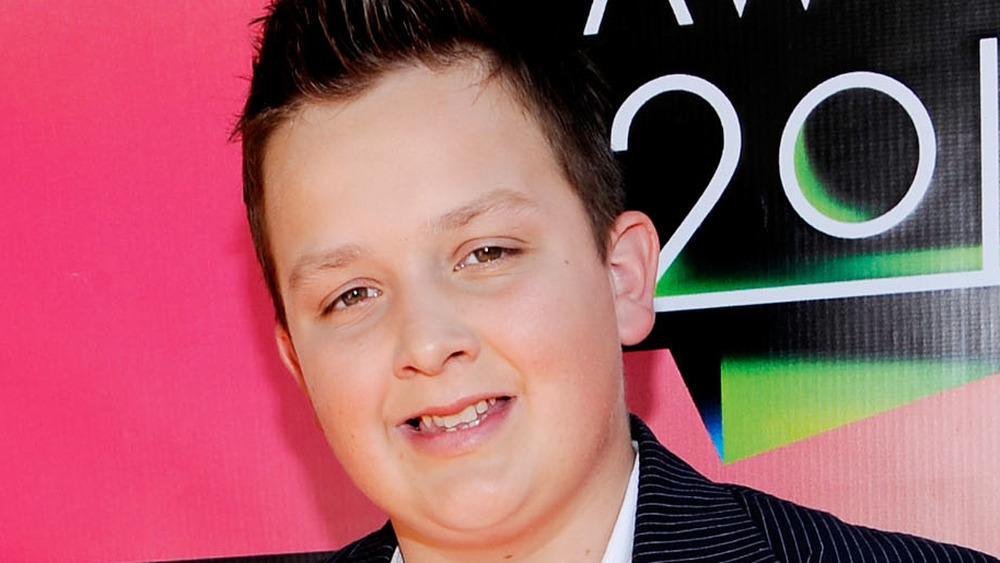 Larry Busacca/kca2010/Getty Images
Back in the day, Gibby from iCarly stole our hearts one shirtless dance session at a time. So where is the iconic actor today?
Following in the footsteps of older demographic-aiming Nickelodeon gems like The Amanda Show and Drake & Josh, iCarly debuted in 2007 was an immediate smash. Centered around Carly (played by actor Miranda Cosgrove) and pals Sam Puckett (Jennette McCurdy) and Freddie Benson (Nathan Kress), it followed the group's day-to-day high school life and their newfound internet fame as vloggers. The series ran for a massive seven seasons (massive for Nick, at least) and brought on A-list guests including Emma Stone, The Tonight Show's Jimmy Fallon, then-First Lady Michelle Obama, and even height-of-their-fame One Direction. Yup; iCarly was an iSensation, only wrapping in 2012 so Miranda Cosgrove could go to college in real life.
Two seasons of iCarly hit Netflix in 2021, per Newsweek, with a reboot series announced by Paramount+ for 2021 (via Deadline). Clearly, people want more iCarly! So before you binge, and before the reboot drops, let's check in on the show's hilarious and wacky side characters (who showed up at Carly and her older brother's apartment with the fervor of Kramer from Seinfeld). Namely, who could forget Gibby Gibson, who went to high school with the gang and frequently appeared on their web show throughout the series, even becoming one of the gang?
What is Gibby, played by Noah Munck, up to these days? Gibby-dance down to slide two to find out.
Noah Munck, aka Gibby, almost got his own spinoff show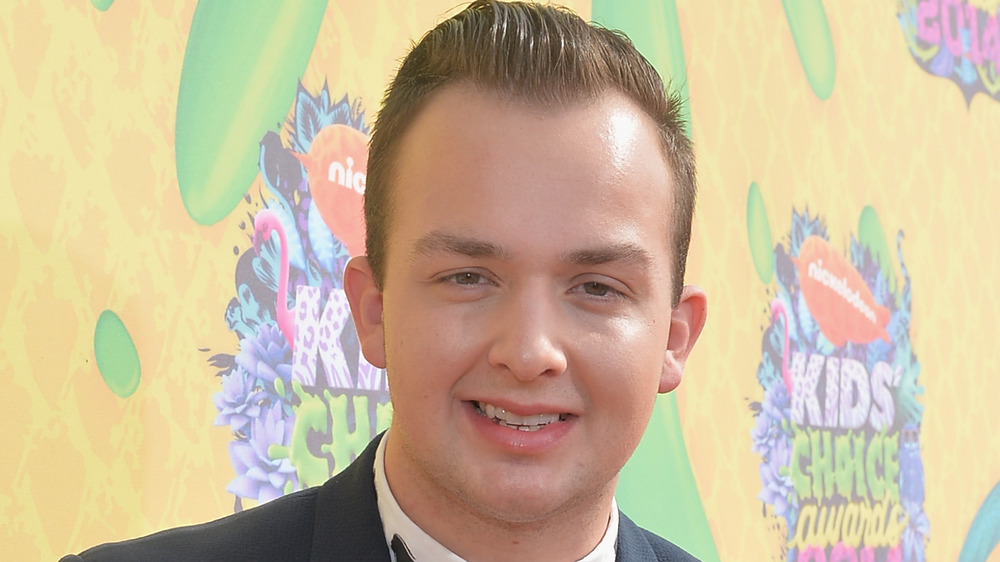 Alberto E. Rodriguez/Getty Images
So whatever happened to Gibby from iCarly? Played by actor Noah Munck, Gibby — the slightly younger, slightly irksome yet wholistcally... Gibby — pal to Carly and Sam was instant comic relief. According to NickRewind, "Noah Munck starred as Gibby on iCarly for nearly 5 years, and even made another appearance in Sam & Cat!" So, what has the actor done since? 
For starters, the Orange County, Calif. native had a recurring part in the ABC sitcom The Goldbergs. According to IMDb, the actor almost had an iCarly spinoff, much like Sam & Cat, fittingly called Gibby. The show was going to follow "Gibby [as he] gets a gig at a recreational center where he winds up as a mentor to four offbeat middle-school students." but per IMDB, the show was not "picked up." And as the Biola University newspaper reported in 2014, Munck was "a freshman cinema and media arts major at the university."
Munck has also gotten pretty into music. According to Distractify, he makes EDM music under the name SADWORLDBEATS, which currently has more than 6,000 followers on SoundCloud. His YouTube channel also has more than 200,000 subscribers, and some pretty trippy videos. Pretty cool! 
Speaking of cool, here's hoping Munck, aka Gibby, makes it into the 2021 iCarly reboot.