Meghan Markle's Dad Strikes Back At Prince Harry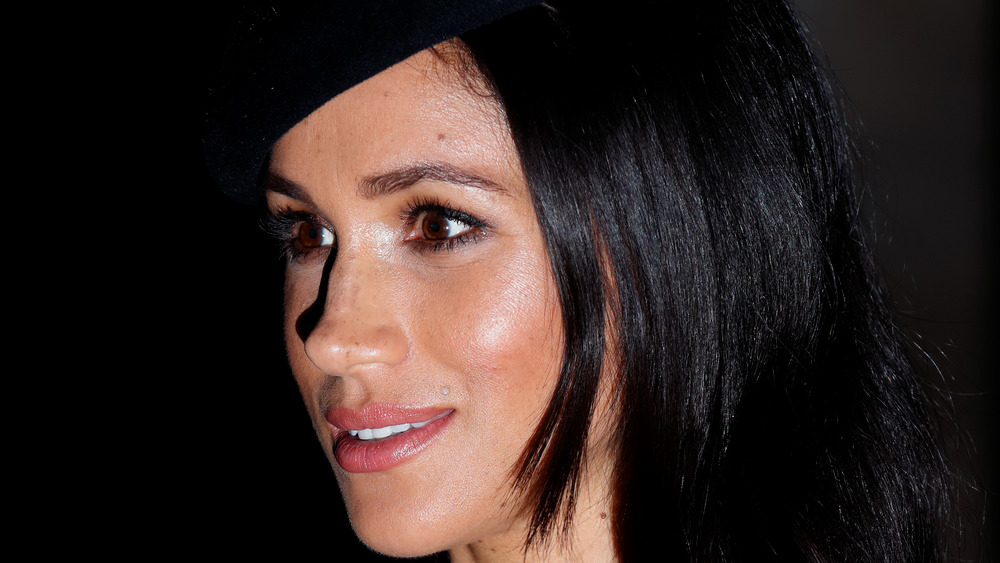 Max Mumby/indigo/Getty Images
Meghan Markle's estranged family has not wasted any time responding to Meghan and Prince Harry's exclusive tell-all interview with Oprah Winfrey that aired on CBS on March 7, 2021. The interview covered a wide range of topics, including Meghan's suicidal thoughts while feeling unsupported as a working member of the British royal family, her explosive relationship with her own family, the shocking detail that the royal family was concerned about son Archie's potential skin tone once Meghan announced her pregnancy, and more.
Samantha Markle, Meghan's estranged half-sister, who published the first part of her tell-all book in January 2021, was quick to come after Meghan following the highly-anticipated interview. "The truth was totally ignored and omitted," Samantha told Inside Edition on March 8, 2021. This statement was in response to Meghan's claim that she doesn't "really know" her half-sister, despite having multiple photos together throughout their lives. Samantha also shared a photo of the two together that was taken years after Meghan claimed that she last saw her half-sister.
Samantha and Meghan's father, Thomas Markle, was also happy to fire back after the interview. Unlike Samantha, his anger was aimed at Harry.
Thomas Markle slammed Prince Harry's skills as a husband
In an interview with Good Morning Britain following Meghan Markle and Prince Harry's sit down with Oprah Winfrey, Thomas Markle took a dig at Harry for not being supportive enough to Meghan while she was having suicidal thoughts during her time as a senior royal.
"It really did upset me," he said in response to the news. "It would have been easy for her to reach out to me, any of the rest of her family, who she claims she doesn't know. But the other thing is that I would think that she could turn to her husband." When the hosts of Good Morning Britain said Meghan did open up to her husband, he said Harry had "obviously not supported her that well."
Thomas further dug into Harry when he spoke about his desire to reconcile with his daughter. "We all make mistakes," he said. "But I've never played naked pool or dressed like Hitler like Harry did." Thomas was seemingly referring to the photographs of Prince Harry playing strip poker in Las Vegas that circulated in 2012 and his dressing up in a Nazi costume seven years prior.
Regardless of his dissatisfaction, Thomas said he still wants a relationship with Meghan and that he will always love her. "I don't agree with all the things that my children do. But I will always love them," he admitted. "And I certainly love Meghan."

If you or someone you know is having suicidal thoughts, please call the National Suicide Prevention Lifeline at 1-800-273-TALK (8255) or text HOME to the Crisis Text Line at 741741.