How Meghan Markle's Father Feels About Her Today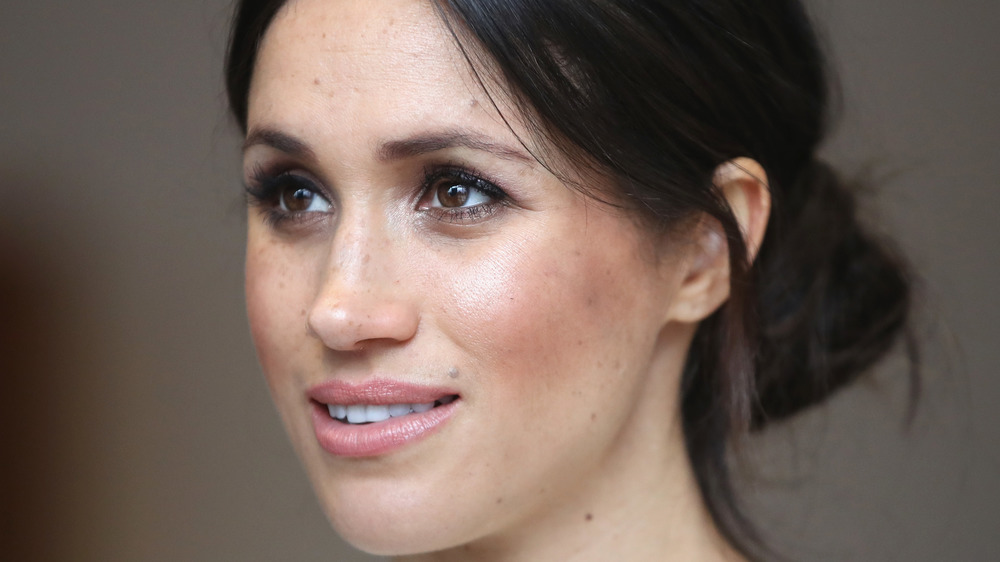 Chris Jackson/Getty Images
Meghan Markle and Prince Harry gained a lot of attention in the wake of their March 2020 sit down with Oprah Winfrey, with a whole host of famous faces weighing in on their bombshell interview. From racist comments from Harry's family to how Meghan really got on with Prince William's wife, Kate Middleton, the couple opened up about pretty much everything regarding their time as senior royals.
In a clip from the interview that wasn't part of the main sit down but was shared online by CBS News, the former Suits actor also touched on her frosty relationship with her estranged father, Thomas Markle. In it, Meghan said she felt betrayed after Thomas spoke about her to the press. "If we were going to use the word 'betrayal,' it's because when I asked him, when we were told by the comms team, 'This is a story that was going to be coming out,' ... We called my dad and I asked him [whether he'd staged the photos]. He said, 'No, absolutely not,'" she recalled.
She continued, "I said, 'The institution has never intervened for anything for us, but they can try to go in and kill this story ... I just need you to tell me, if you tell me the truth we can help.'" Meghan claimed Thomas again denied he'd spoken to the press.
But where does Meghan stand with her dad following the interview? Keep reading to find out.
Meghan Markle's dad will 'always love' her
Meghan Markle's dad, Thomas Markle — who allegedly hasn't spoken to his daughter since 2018 — appeared on the British morning show Good Morning Britain on March 9, 2021. He admitted that he was "disappointed" by his past actions, and claimed he had apologized "at least 100 times" for speaking to the press, admitting he did lie when he told his daughter he hadn't spoken to the tabloids.
"The bottom line is I've never heard back from Meghan or Harry in any way, shape, or form. When they say that I'm taking advantage of the press, basically what I do is, I do a story for the press. If I don't hear from them in 30 days, then I do another story for the press." Thomas added that he would continue to speak to the press until Meghan made contact with him. "When they decide to talk to me, I'll stop talking to the press," he said.
Thomas also claimed that Meghan and Harry's home in Santa Barbara, Calif. is only about 70 miles from his home and made it clear that he would be open to a reunion. He said he could be "available any time" to see his daughter and son-in-law and meet his grandson, Archie, for the first time. "I've never stopped loving her. I don't agree with all the things that my children they do. But I will always love them. And I certainly love Meghan," he said.
Thomas Markle feels 'let down' by Meghan Markle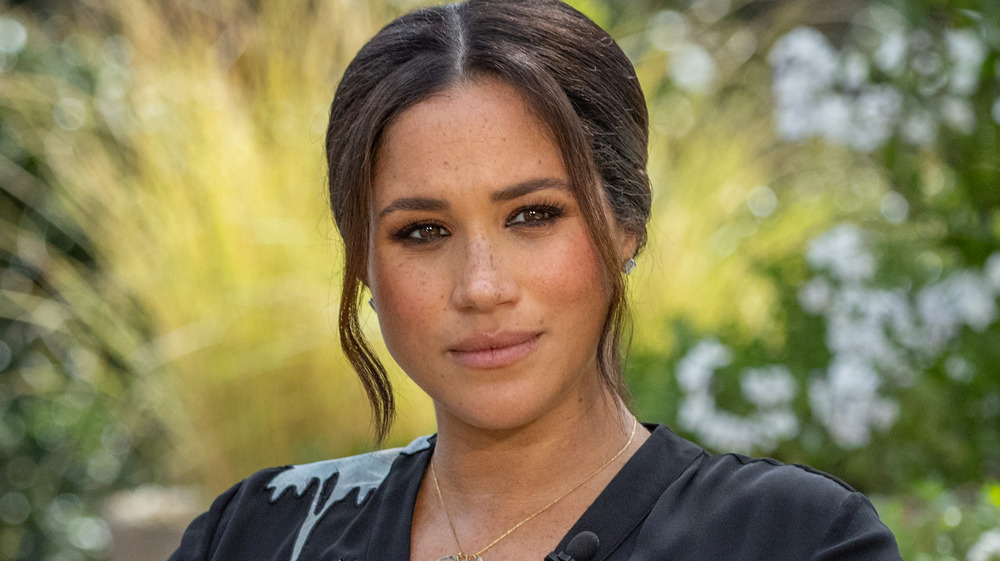 Handout/Getty Images
In his own March 2021 interview, Thomas Markle also recalled his alleged last conversation with his daughter, Meghan Markle, in 2018 before her and Prince Harry's wedding. There was much speculation ahead of the couple's big day about whether or not Thomas would be able to attend due to health issues. Ultimately, he was not present when they wed in May 2018. "I also feel that she let me down as well. I was in a hospital bed the last time we talked and I never heard from them again. They didn't care if I died," he said on Good Morning Britain.
Thomas added that he still loves Meghan "very much" and discussed her brave admission that she'd experienced suicidal thoughts while still a senior member of the royal family. "If I'd known she was having psychological problems, I would have been there for her. Biggest problem here is she's pretty much ghosted all of her family. On her mother's side and my side. So, she really had no one to reach out to. She would have had us if she'd kept us," he said.
Whether Meghan and her dad will ever bury the hatchet remains to be seen.