Jimmy Kimmel Slams The Royal Family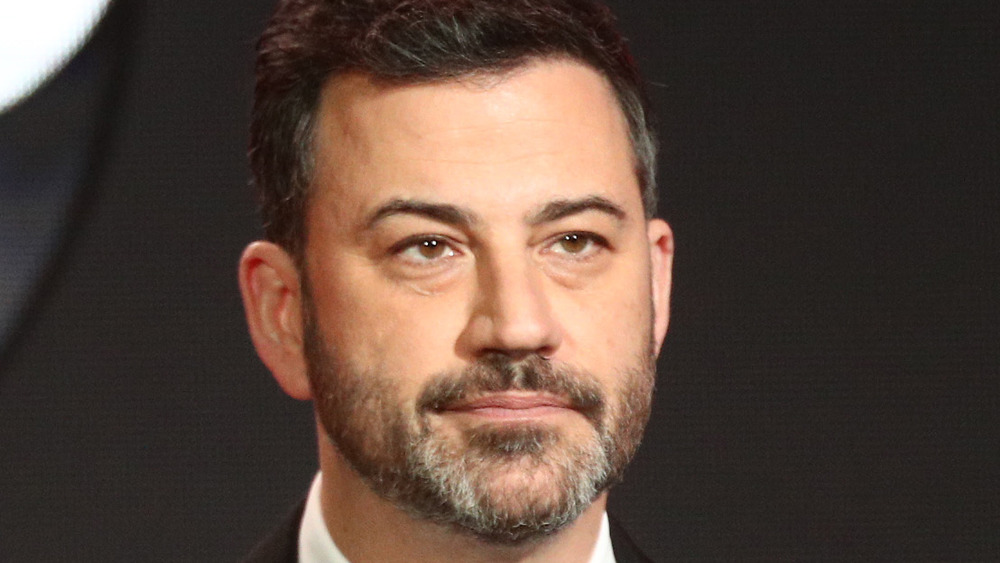 Frederick M. Brown/Getty Images
When Prince Harry and Meghan Markle sat down for a highly anticipated interview with Oprah Winfrey, which aired in March 2021, the pair shared some bombshell revelations, or at least alleged revelations, about their time with the British royal family.
Meghan revealed that she was incredibly isolated, and went on to explain that she went through serious issues with her mental health but was denied the help she requested. The couple also opened up about Harry's complicated connections with his various relatives and offered up exciting details about baby number 2. And then there was the allegation that there had been a racist discussion involving an unnamed member (or members) of the royal circle regarding their then-unborn son, Archie.
"In the months when I was pregnant ... we have in tandem the conversation of [Archie] won't be given security, he's not going to be given a title, and also concerns and conversations about how dark his skin might be when he's born," Meghan, who is biracial, admitted (via CBS News). Unsurprisingly, plenty of people were left with strong opinions about this revelation, including late-night host Jimmy Kimmel, who definitely had something to say about the incredibly problematic situation.
Jimmy Kimmel targeted the royal family's looks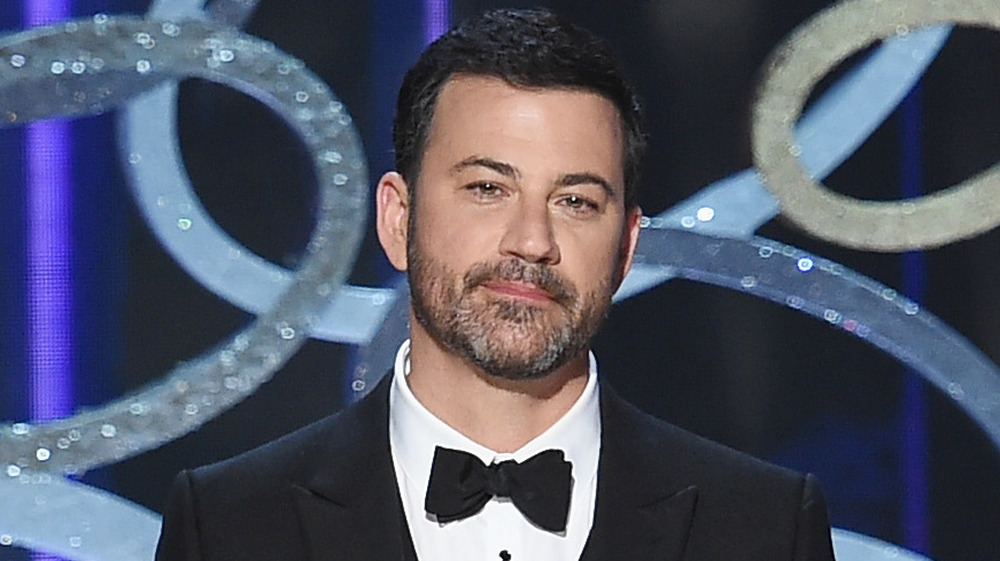 Kevin Winter/Getty Images
Following Prince Harry and Meghan Markle's jaw-dropping interview with Oprah Winfrey, Jimmy Kimmel was fully willing and able to address what had been revealed. In particular, he used his late-night show monologue to discuss the interview, including the allegation that there were worries about the color of Archie's skin.
Pointing out Winfrey's reaction — an emphatic "what?" — Kimmel noted, "No one delivers a 'what?' like Oprah, huh?" He added, "Who can blame her, imagine after centuries of inbreeding all of a sudden these people are concerned about the color of a baby's skin. Prince Charles has the ears of a basset hound and they're worried about the skin." Kimmel continued by saying that, frankly, the royal family "should hope that the kid looks more like Meghan than Harry. No offense but, I mean, Harry kind of looks like the guy who played Screech, may he rest in peace."
Whether or not you think Kimmel's comments were justified, it's clear that some people think the royals need to take a good look at themselves — in a few different ways and for many different reasons.