The Real Reason Chloe X Halle Made Separate Social Media Accounts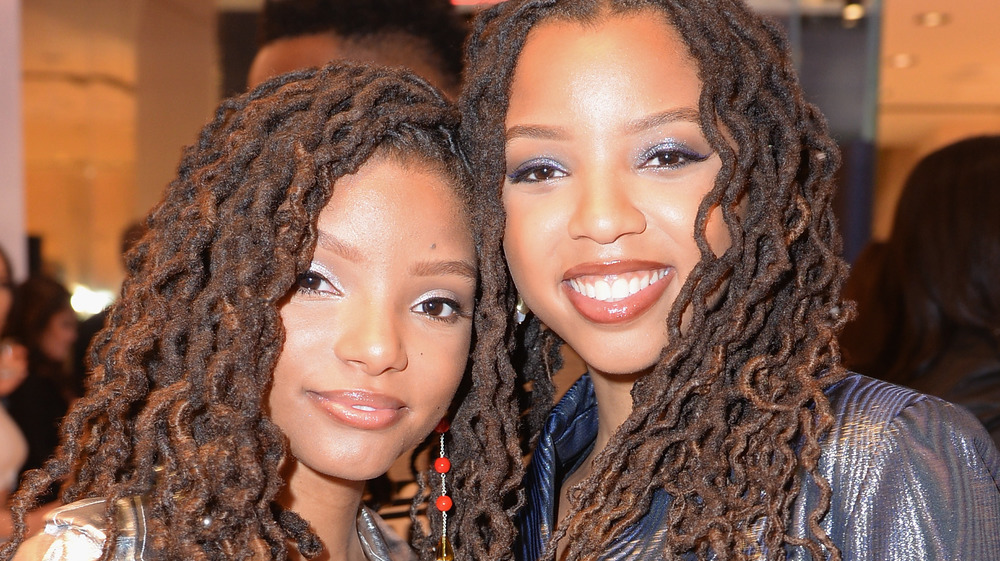 Vivien Killilea/Getty Images
There is no love greater than sisterhood, and sister duo Chloe x Halle are tangible examples of just that. Before hitting the mainstream full force with their single, "Do It," the two Atlanta singers started their careers doing minor acting roles and posting singing covers on YouTube at early ages. Chloe and Halle first caught Beyoncé's attenion for their "Pretty Hurts" cover, and she later became their mentor and signed them to Parkwood Entertainment in 2016, per NPR.
As we've seen, the Grammy-nominated sisters have been inseparable since their rise to fame. However, Chloe and Halle's two-year age difference is a topic among fans and critics alike. Chloe Bailey, who is the eldest of the two, seems to be going for a mature image compared to her sister, who is set to star as Ariel in Disney's live-action adaptation of The Little Mermaid. After 9 years of sharing joint social media accounts, the Grown-ish stars went their separate ways to create their own respective accounts in January 2021, per People. Here's why.
Chloe and Halle want fans to get to know them individually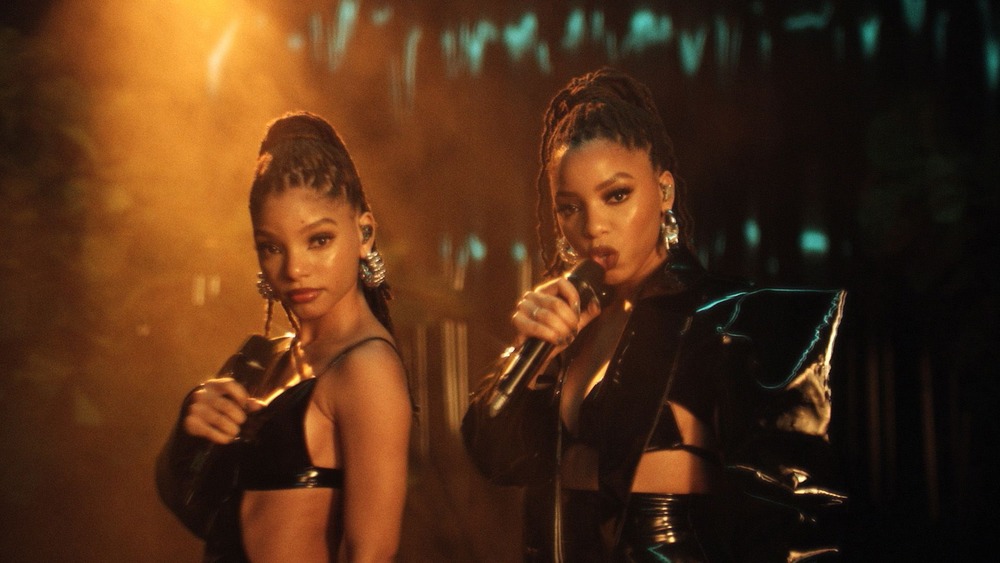 Bet Awards 2020/Getty Images
Since creating personal social media accounts, both Chloe and Halle Bailey's personalities are shining brightly on our timelines. In January 2021, Chloe went viral for her participation in the popular "Buss It" challenge and sharing jaw-dropping photos of herself. Similarly, Halle went viral for remaking Cardi B's "Up" challenge on her Instagram in March 2021. We are definitely enjoying their individual social media presences, there is a reason why the "Ungodly Hour" singers are finally using separate social media accounts after almost a decade. 
As previously announced in a video on their joint Instagram account, Halle said (via Complex) the original intent of creating separate accounts was to continue their "Tea Time" Instagram Live sessions while she is filming overseas: "[The distance] led us to create our own Instagram pages so we would be able to do our Lives together still."
After successfully interacting with their fans on Instagram, Chloe and Halle also created separate Twitter accounts. In an interview with The Breakfast Club in March 2021, the singers agree that having personal accounts has made it easier for fans to see their individualities. "What I really appreciate with Halle and I is even when we are together constantly we never try to have each other compromised," Chloe explained to radio personality Angela Yee. "We are both so alike and so similar, but we're also so different... And how we are as individuals shine through with our group and people are getting to know us more individually as well."