Why Erika Girardi's New Post Is Raising Some Eyebrows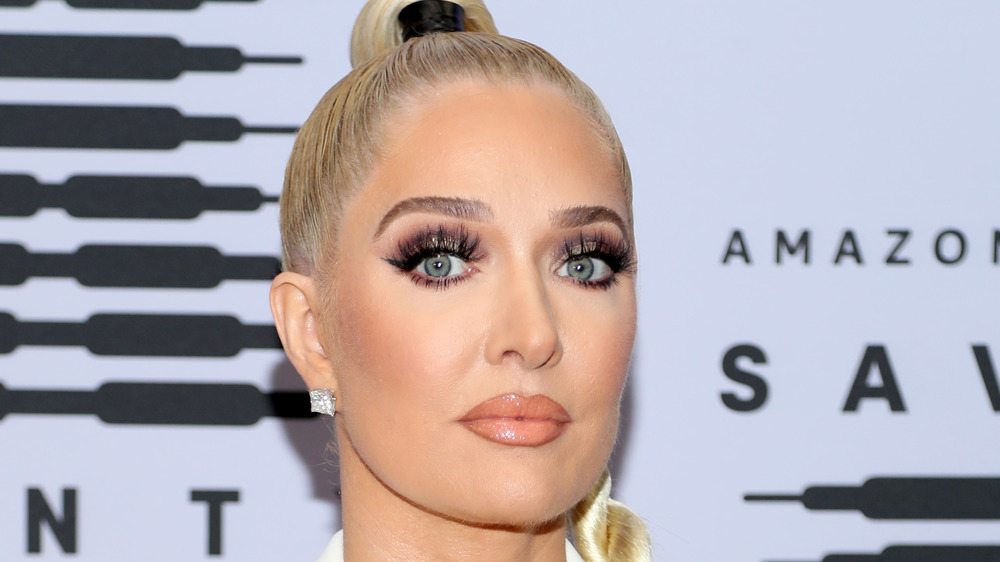 Jerritt Clark/Getty Images
Real Housewives of Beverly Hills star Erika Girardi has gone by many names: Erika Jayne, Pretty Mess, Mrs. Tom Girardi, and much to her dismay, Ice Queen. But in a 2021 International Women's Day post, Erika threw some chilly daggers of her own. 
2020 was definitely not Erika's year. She filed for divorce from spouse Tom Girardi in November amidst cheating allegations. Erika called out Tom's alleged mistress on social media and leaked text messages between attorney Girardi and a Los Angeles judge. "This is Justice Tricia A. Bigelow," Erika captioned a since-deleted Instagram post. "She was f**king my husband Tom Girardi and he was paying her Saks bill and for her plastic surgery." 
The news of their split came conveniently during a lawsuit against Tom for embezzling millions from "funds meant for families of the victims of the fatal 2018 Lion Air plane crash," USA Today reported. Tom's firm is also reportedly in debt upwards of eight figures. Whether Erika's divorce filing is a "sham" or not, the RHOBH reality cameras have been following the scandal every step of the way, making the upcoming RHOBH season highly-anticipated amongst fans. But just how much will Erika divulge onscreen? 
It's clear she's been relying on costar and confidante Lisa Rinna. The duo have shared matching photos on Instagram, with Lisa even calling Erika and herself "Thelma and Louise." Yet Erika took to social media on March 8, 2021 with a cryptic message for her costars. Keep scrolling to find out what she said! 
Erika Girardi doesn't 'trust' all her RHOBH costars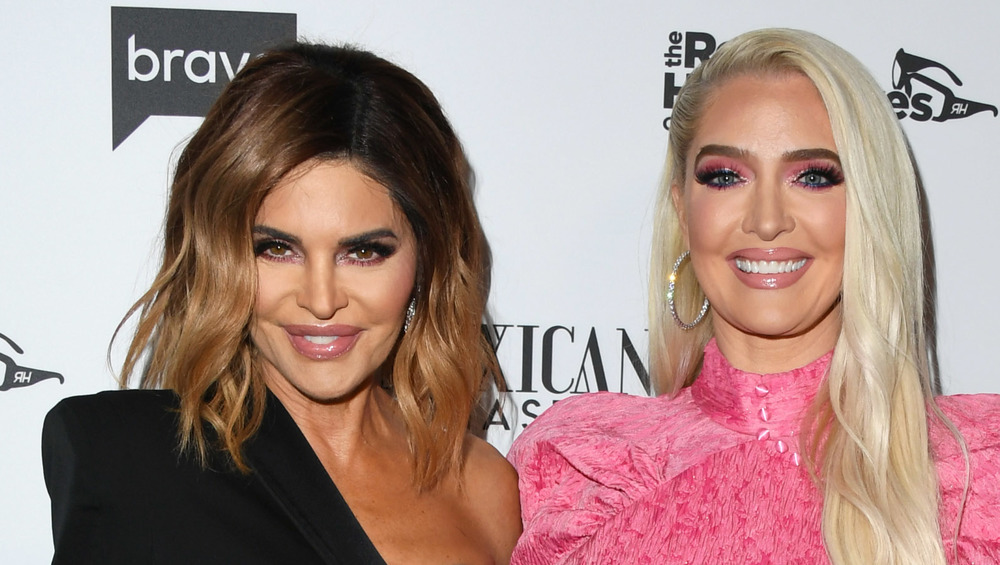 Jon Kopaloff/Getty Images
While Erika Girardi and Lisa Rinna have been pals for years, it seems Erika isn't as keen on some of her other Real Housewives of Beverly Hills costars. Erika shared a group photo featuring RHOBH ladies Dorit Kemsley, Kyle Richards, Garcelle Beauvais, Sutton Stracke, Crystal Minkoff, Kathy Hilton, and Lisa for International Women's Day. "Some in this pic I love and trust more than others," Erika wrote. "No shade, just truth." In the snapshot — presumably from filming RHOBH — Erika is hugging both Lisa and Kyle in the center. So who could she be referencing? 
Erika and Garcelle previously butted heads on the Season 10 reunion, but Garcelle told Page Six in March 2021 that they have since buried the hatchet. "[This season Erika] is a lot more open than I thought she'd be," Garcelle teased. Per Cheatsheet, Garcelle revealed new Housewife Crystal "holds the biggest grudges." Is Crystal the target of the shade? 
Regardless, fans were not happy with Erika. "Why post a cast picture if you can't even write a caption that honors the camaraderie of today??? Or why acknowledge today at all if you're clearly not in the spirit?? #Grinch," one follower commented. Kyle left a teacup emoji in a comment, while Redditors voiced their disdain at Erika using the holiday to "to tear other women down." It might take more than a shimmy and shake for Erika to slip out of this one.