Meghan McCain Shares Emotional Tweet Amid Drama At The View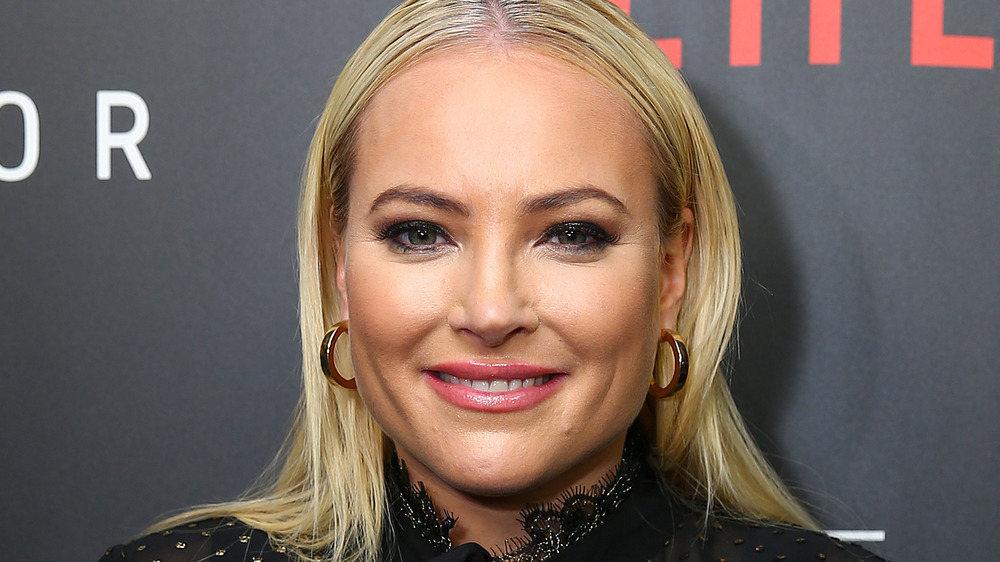 Tasos Katopodis/Getty Images
On March 9, 2021, Meghan McCain took to Twitter to share an emotional message after a clip from The View went viral on social media. The 16-second video showed McCain speaking about Meghan Markle and Prince Harry's shocking interview with Oprah Winfrey, and co-host Whoopi Goldberg's less-than-impressed and seemingly confused reaction. It was tweeted by comedian Justin Martindale and showed McCain appearing to show support for Meghan after she and her husband made a number of bombshell claims about the royal family and their lives as senior royals. 
"The American experiment is the way to go, and if we have two American women, Meghan Markle and Oprah Winfrey, who are single-handedly finishing what George Washington and our revolutionary counterparts did, I'm all for it," McCain enthusiastically said in the video, before the camera cut back to Goldberg in the studio as she looked startled by her comments, shook her head, and simply said, "Okay." 
Martindale posted the clip alongside the caption, "It's 2021 and we are all Whoopi." It was viewed more than 4 million times and attracted more than 124,300 likes, almost 24,000 retweets, and thousands of responses in under 18 hours. While some voiced their support for McCain in response, others slammed the outspoken host, which appeared to be too much for the star. Keep reading for what she had to say.
Meghan McCain worries for her daughter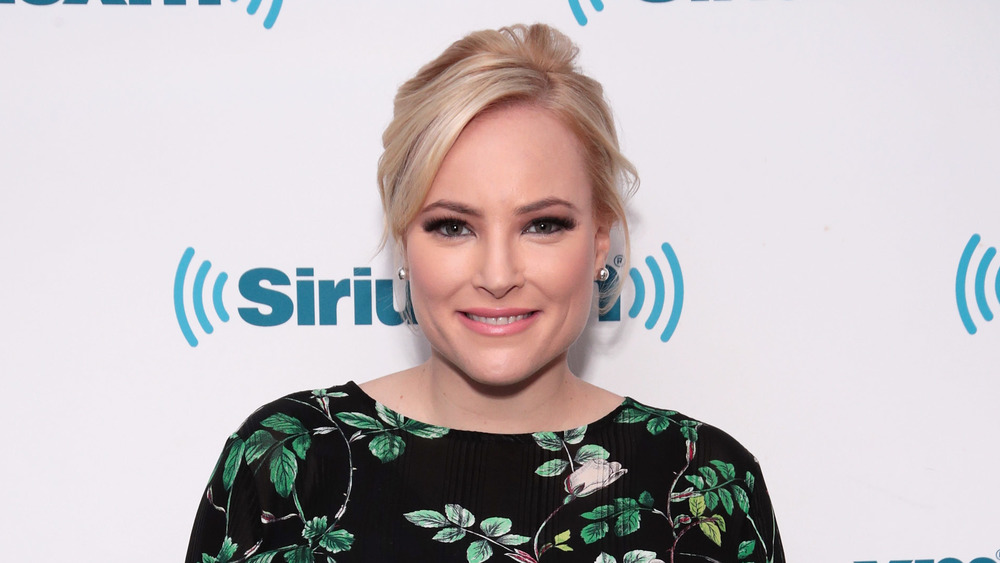 Cindy Ord/Getty Images
Meghan McCain shared her emotional message on Twitter a few hours after the viral tweet was posted on March 9, 2021. She admitted that the negative attention was tough to take and shared how she was worried that her daughter Liberty, who was born in September 2020, would grow up to see such hate on social media. "Twitter comments and chatter are hurting me today for the first time in a really, really long time. It's hard to reconcile that my daughter can read this stuff some day," McCain tweeted. "All I can say is I do my best every single day and have the best of intentions in my heart."
McCain's tweet attracted plenty of responses, as social media users voiced mixed opinions. DemCast commenter David Weissman chose to apologize, replying, "I know I can be very critical of you, and if I said anything offensive, I apologize; you do have the best intentions, even if they are different than mine." Another The View watcher responded, "Some people don't care about if they hurt others with [their] words. Be the bigger person. Your daughter will see that as well."
McCain also caught heat on social media for her wider take on Meghan Markle and Prince Harry's interview with Oprah Winfrey. She was largely slammed after she appeared to liken her experience in the spotlight as the daughter of the late John McCain to Meghan's experience in the royal family.