Donald Trump Jr. Still Has Things To Say About Meghan And Harry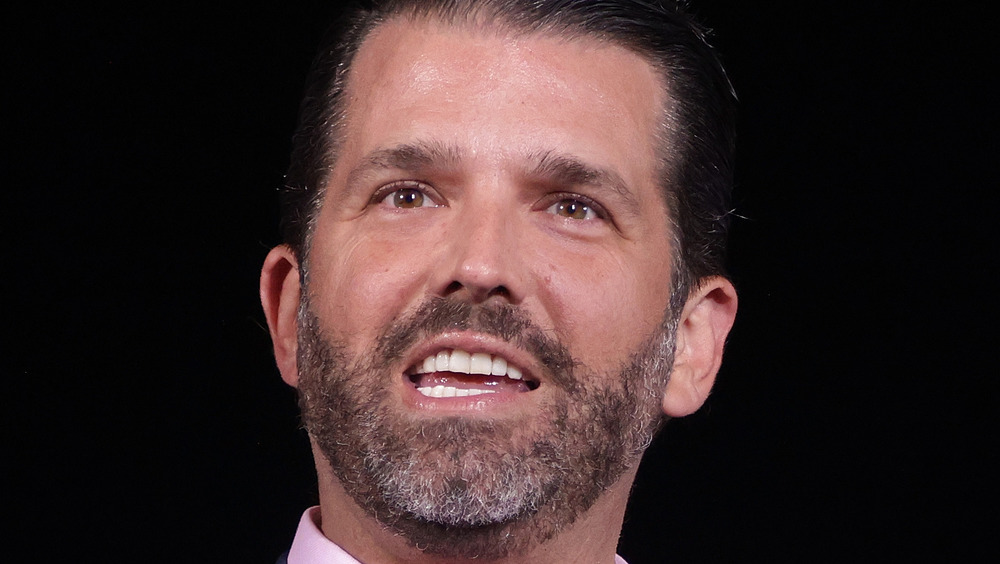 Alex Wong/Getty Images
Donald Trump Jr. isn't done when it comes to sharing his thoughts about Meghan Markle and Prince Harry. After the couple's very revealing interview with Oprah Winfrey aired on March 7, 2021, former President Donald Trump's son launched a verbal attack on the Duke and Duchess of Sussex in an eight-minute long video shared on his Facebook page one day after the interview's broadcast. In it, Trump Jr. seriously went in on Meghan.
"Are we really pretending that, like, she is a victim of all of this? That she wasn't into the press? Has she ever met a camera she probably didn't love?" he scathingly asked, making it very clear that he did not believe Meghan's claims that she joined the royal family as a naïve American who didn't fully know what she was marrying into. "Are we really pretending that this seems like this is a nice and humble, warm woman that had no idea what she was getting into and had no idea there would be press when she was a princess of England?" he said.
Trump Jr. also likened the interview to a "hostage video" and suggested Harry had been "brainwashed," adding that he felt "bad" for him. He also made it clear that he believed the accusations made against Meghan in March 2021 that alleged she treated palace staff badly, something her rep denied. But Trump Jr. wasn't done there. Keep reading to find out what else he had to say.
Donald Trump Jr. sides with Meghan Markle's half-sister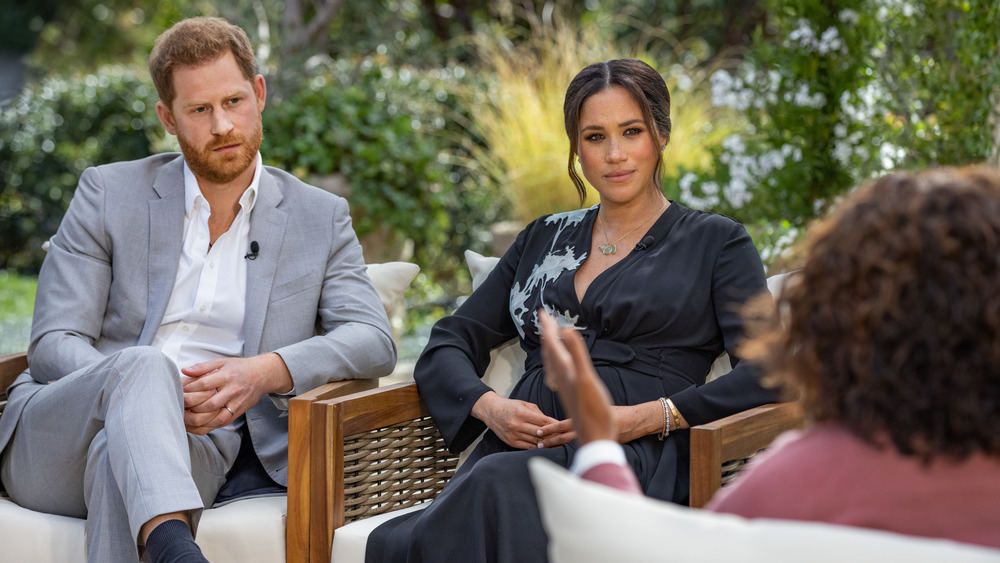 Handout/Getty Images
On March 9, 2021 — one day after sharing his controversial Facebook video — Donald Trump Jr. called out Meghan Markle and Prince Harry again. He shared an article from Page Six in which Meghan's half-sister Samantha Markle claimed she believed Meghan has "narcissistic personality disorder." He wrote, "This should come as a shock to exactly ZERO people. Half-sister says Meghan Markle has 'narcissistic personality disorder.'"
Markle made the claims on the Australian radio show Fifi, Fev and Nick and suggested her half-sister "needs to see a counselor." She added that she felt "sorry" for Harry because Meghan "pulled him away from his family, all of his friends, the life that he knew." She even claimed Harry reminded her of "one of those kidnap victims who eventually starts to believe that their life was so horrible and they're in love with their captor."
Trump Jr.'s latest remarks received some mixed responses. While some agreed, others urged him to leave Meghan alone. "Definitely not a shock! And not buying that she didnt Google Harry prior to them becoming a couple. Total bs!" one person claimed. Another wrote, "When you tweet stuff like this, knowing who and what your father is, do you ever worry that your phone will burst into irony flames?" A third Twitter user responded, "Please stop, this young woman is bringing a much needed issue to the surface. This was the only way she could get their attention."