How Teen Mom's Maci Bookout Feels About Having More Kids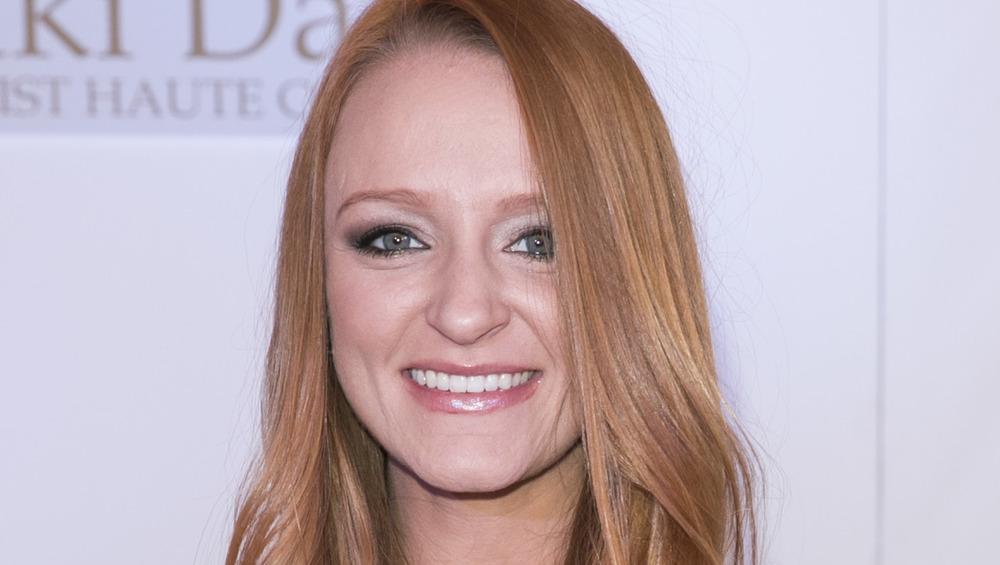 John Phillips/Getty Images
Teen Mom OG star and mother of three Maci Bookout says she's "definitely still interested" in expanding her family. The reality TV star told Us Weekly that while she does not want to conceive a child naturally again, she and her husband Taylor McKinney are open to adoption. She explained, "We are still waiting... Obviously right now is not the time, but yes, we are both definitely still interested and would welcome that in our future."
Maci is already mom to Bentley with her troubled ex Ryan Edwards. The Tennessee native had been pregnant with Bentley when she first appeared on MTV's 16 and Pregnant, before she starred in the follow-up reality show Teen Mom. The show chronicles the life of teen moms as they try to navigate motherhood, relationships, and adulthood. Maci went on to later marry Taylor in 2016 and the couple share daughter, Jayde, and son, Maverick.
Maci explained that the couple may be ready for another child, once their youngest begins school. She said, "We'll revisit it when I feel like[,] when we feel like, we have our three — not under control because I don't think that will ever happen — but when maybe when Maverick is in school too, and things can kind of get a little bit more structured." While a source told Us Weekly Maci and Taylor are "happier together than ever," the two didn't always see eye to eye when it comes to having more children.
Maci and Taylor were on different pages about adopting
MTV stars Maci Bookout and Tyler McKinney weren't initially on the same page when it came to how they'd have more children. The couple had discussed adoption, but it was Taylor who did not want to close the door on them conceiving. Maci, on the other hand, in a Teen Mom OG episode, spoke with the motorcycle racer about him getting a vasectomy.
Maci explained their situation on the Watch With Us podcast (via Us Weekly) in April 2020, saying, "We're on the same page as far as it being OK, that we're on different pages. That's one of the things that we really tried to stay consistent in is that it's normal and not completely crazy that we are on different sides of the fence when it comes to that." She added, "As time goes on, we'll come to some sort of actual resolution or agreement. But, I mean, for now, I think just as long as we keep talking about it even when we're not on the same page, it's best."
It seems this year that the couple has finally come to an agreement. Maci recently revealed to Us Weekly that Taylor has relinquished to her saying, "He said he's on whatever page I'm on. So no more babies — biological, anyways." With that said it seems like adoption is still on the table. We're looking forward to what's next for the family on Teen Mom OG.