The Real Meaning Behind Doja Cat's Say So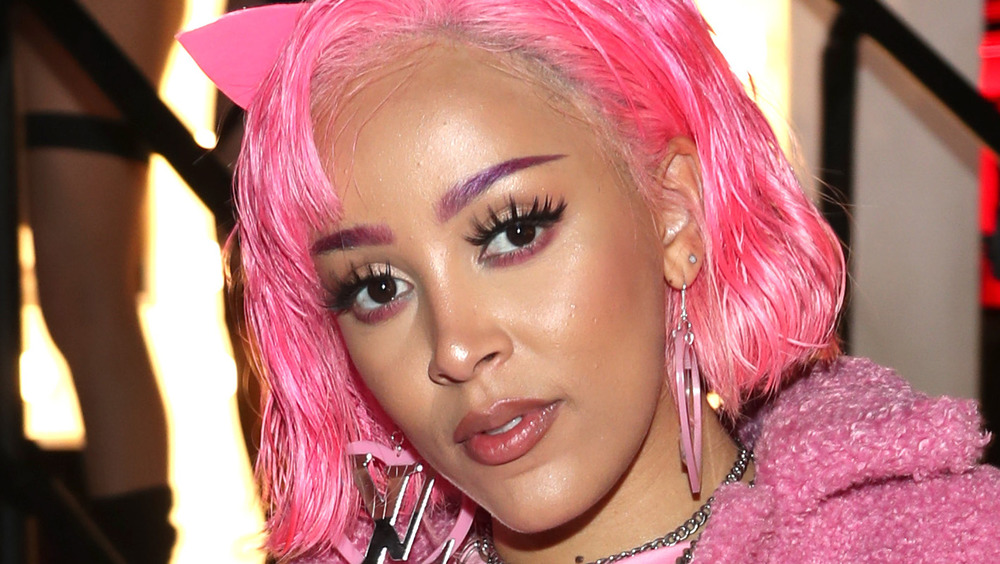 Jerritt Clark/Getty Images
Doja Cat gifted us an irresistible bop, if we do "Say So" ourselves! So, what's the real meaning behind the mega-hit single?
Full name Amala Zandile Dlamini, Doja Cat began releasing songs on the internet as early as 2014, per AllMusic, gaining traction with her utterly hilarious video for the song "Mooo!" in 2018 (with the unforgettable chorus that goes, "b***h I'm a cow." What!?). But it was her sophomore album, Hot Pink, that took Doja Cat to new heights and saw her dominate the internet — and our airwaves — like never before. 
Released in November 2019 (yes, that long ago), Hot Pink took a while to gain momentum. As Genius explained, "Despite not being released as an official single" for months after the album came out, "'Say So' gained the most traction [of the album]... mainly due to users on the popular video-sharing platform, TikTok, uploading videos of themselves dancing to it." Yup, with the power of TikTok and a head-tapping dance challenge, Doja Cat's "Say So" ascended the video-sharing app, then the charts.
Much like Lil Nas X's ubiquitous banger "Old Town Road," "Say So" finally reached No. 1 on Billboard's Hot 100 in May 2020, spending 36 weeks on the chart. Doja Cat reenacted the TikTok dance for her vintage-tinged 2020 Billboard Music Awards performance, showcasing how plugged-in, literally, she is to internet trends. Now, she's a chart-topping mega-star! But does the song actually mean?
'Say So' by Doja Cat has a clearer message than you think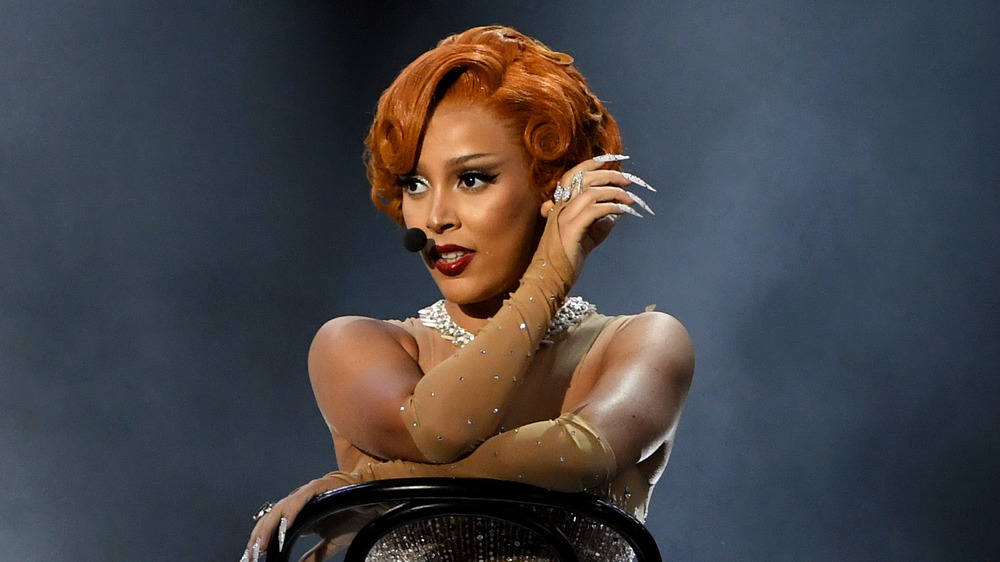 Kevin Winter/bbma2020/Getty Images
So, what does "Say So" by Doja Cat really mean? While many tracks off Hot Pink are bops, the tropical-techno beat of "Say So" and slightly unintelligible chorus give it that extra something, don't you think? It's the kind of chorus you, well, hum. Here are the actual lyrics to it; maybe they'll clear some things up: "Day to night to morning, keep with me in the moment / I'd let you had I known it, why don't you say so? / Didn't even notice, no punches left to roll with / You got to keep me focused; you want it? Say so." 
So, as Genius explained, "Say So" is about getting out of the friend-zone. "On the upbeat R&B dance-inspired track," the outlet wrote, "Doja sings about wanting her friend to stop 'beating 'round the bush' and confess their love to her." Wow, when you break down lyrics, the song's message really is simple! 
As Genius continued to note, "because of a slight mix-up in the chorus of the song during its transcription on Genius, a small frenzy started on Twitter, with many fans thinking that Doja was singing 'I get you hot and moaning.'" Hoo boy. This hoopla was cleared up when Doja Cat tweeted out the correct lyrics herself. 
It's also worth noting that the song was written and produced by Lukasz Gottwald, a.k.a. the controversial Dr. Luke, under a pseudonym, per Variety.