Why Taylor Swift's Re-Recorded Version Of 'Wildest Dreams' Is Raising Eyebrows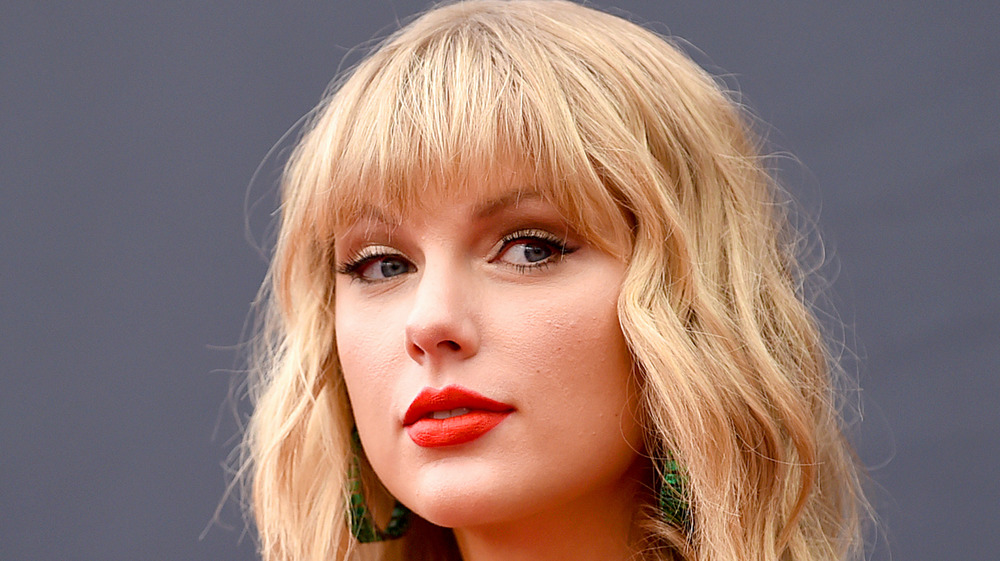 Jamie Mccarthy/Getty Images
Swifties are going wild following the re-release of Taylor Swift's song "Wildest Dreams" on March 12, 2021. The song was previously featured in her 2014 album 1989, but the melody was selected to be in the trailer for a new animated film entitled Spirit Untamed, and interestingly enough, the film stars one of Swift's famous exes, Jake Gyllenhaal.
Although "Wildest Dreams" might not have been about the actor, other songs from Swift, including "All Too Well" on her Red album are rumored to be about the Brokeback Mountain star. According to Billboard, the pair were an item back in October 2010, until January 2011. However, with Swift's excitement over her song being featured in the Spirit Untamed tailer, it looks like there is no bad blood between them. 
Following the release of the clip, Swift took to her Instagram Story, writing, "Thank you #SpiritUntamed for using Wildest Dreams (Taylor's Version) in your new trailer!!" But of course, Swifties are loving this little reunion. Keep scrolling for more details. 
Taylor Swift fans are in awe over her Jake Gyllenhaal reunion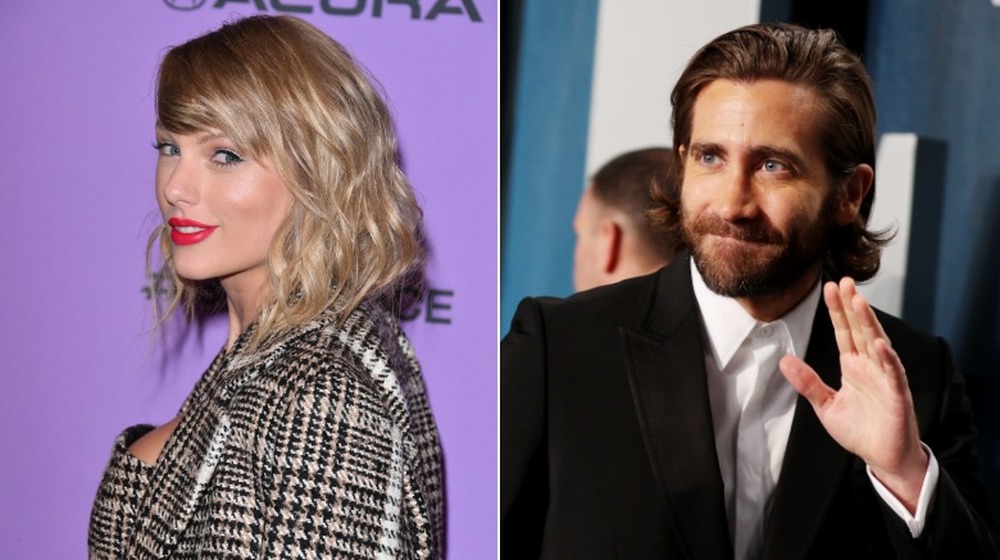 George Pimentel, Rich Fury/vf20/Getty Images
Although Taylor Swift and Jake Gyllenhaal didn't exactly kiss and makeup, longtime fans of the artist are blown away that one of her songs was featured in the trailer for one of his films. "Can't believe Taylor Swift's song is in a trailer for Jake Gyllenhaal's movie. 2021 is wild," one person tweeted.
"Jake Gyllenhaal being in this movie.... voicing some horse dad as Taylor Swift plays in the background.... this is so funny," someone else tweeted, later commenting on the song and adding, "It sounds like the music video version I love it when she makes good decisions."
Other fans took note of how the artist has been re-releasing a series of throwback songs, and some wondered if the songs rumored to be about the actor will have a resurgence as well. "Taylor Swift gets closer and closer to dropping the Red re-recordings," one user tweeted referring to her Red album. "Jake Gyllenhaal, count your days."