The Hidden Message In Taylor Swift's New Announcement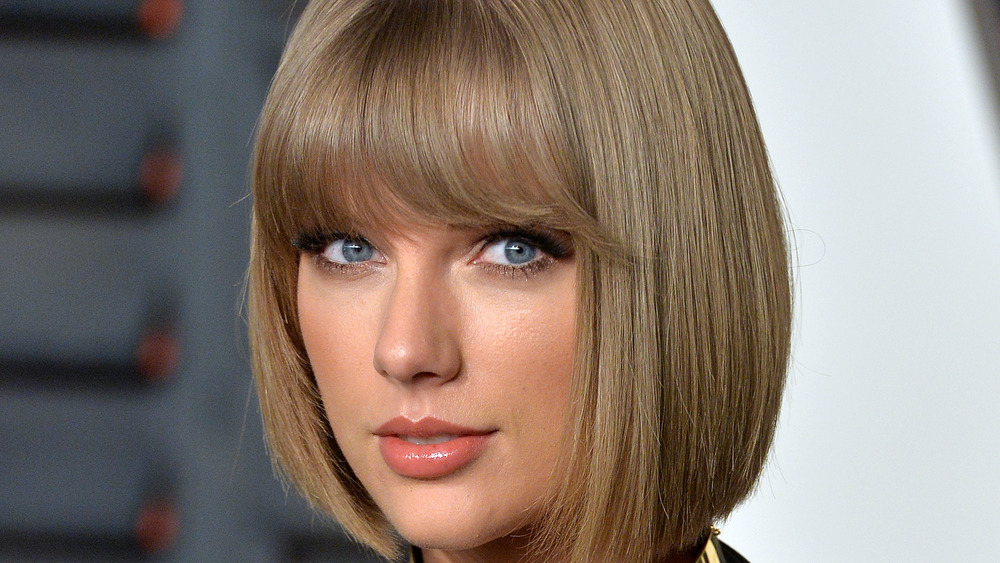 Anthony Harvey/Getty Images
Taylor Swift left a secret message in her February 2021 announcement, and once you see it, you won't be able to "Shake It Off"! On Feb. 11, 2021, Swift took to Twitter, Instagram, and Good Morning America to announce what fans have been waiting for. No, not a third surprise album (that would be super-human), but the release of her first re-recorded one! 
Per Pitchfork, "Since 2019, Taylor Swift has promised that she would re-record her first six albums in an attempt to regain ownership of her music after Scooter Braun bought her masters." If you didn't know, Swift and Braun have been in a fraught battle over the rights to the pop star's music, with Swift taking control of "the narrative" by re-recording her works. Swift first teased the new music in December 2020. And now, the Fearless rollout has officially begun. 
Swift's re-recording of Fearless, titled Fearless (Taylor's Version), will feature six additional tracks that weren't on the original album. Swift is re-releasing its first single, "Love Story (Taylor's Version)" at midnight ET on Feb. 12, 2021. However, Swift didn't say when the new Fearless album would drop in its entirety. Or ... did she? Swift famously loves to drop more Easter eggs than the White House in April, and her first major announcement of 2021 is no exception. Scroll down for the clue that Swifties think the singer hid in her announcement.
Did Taylor Swift drop the date for her 'Fearless' re-recording?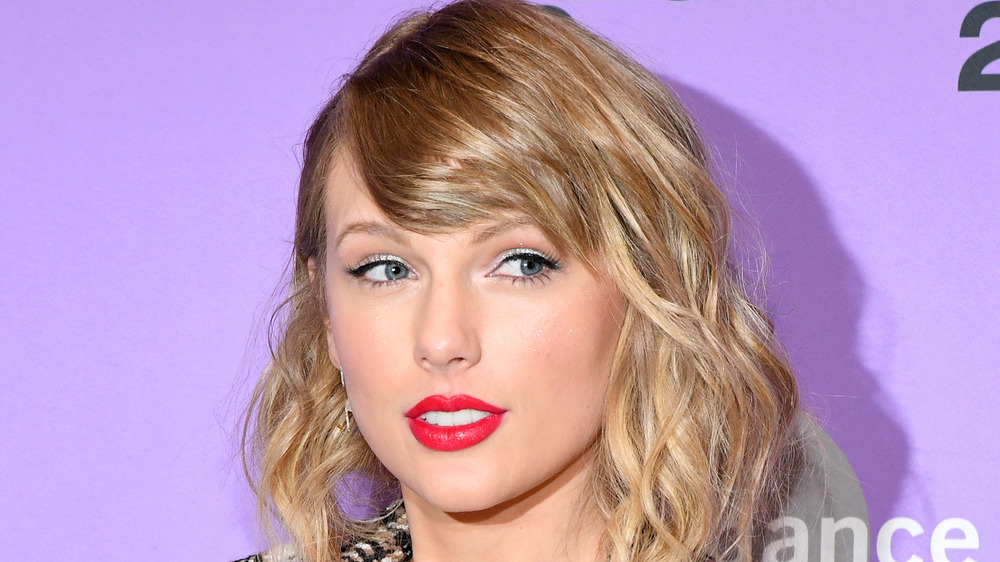 Kevin Mazur/Getty Images
So, what clue did Taylor Swift leave for fans in regards to Fearless (Taylor's Version)? Swifties think it's the date of the album's release. Per E! News, Swift "capitalized certain letters in her message, a move fans will remember from Swift's early album eras when she would leave codes in her lyric book." 
Fans quickly pieced together that the letters in her announcement — which began, "when I think bAck on the fearless album ... a completely involuntary smile creeps across my face" — spell A-P-R-I-L N-I-N-T-H. As E! News further pointed out, April 9, 2021, is a Friday, which is when "new albums and songs typically get released." The internet was swift to pick up on the singer's hint as well. "THERE'S A HIDDEN MESSAGE OMG," one fan wrote. "APRIL 9TH," another Twitter user added. So ... album release date!? Seems likely!
"i've spoken a lot about why i'm remaking my first six albums, but the way i've chosen to do this will hopefully illuminate where I'm coming from," Swift wrote in her announcement. "i've decided I want you to have the whole story, see the entire vivid picture, and let you into the entire dreamscape that is my fearless album." Meanwhile, the six bonus tracks were, "written when [she] was between the ages of 16 and 18, these were the ones it killed [her] to leave behind."
Mark your calendars, detective Swifties!