This Old Rumor About Princess Diana Was Just Proved True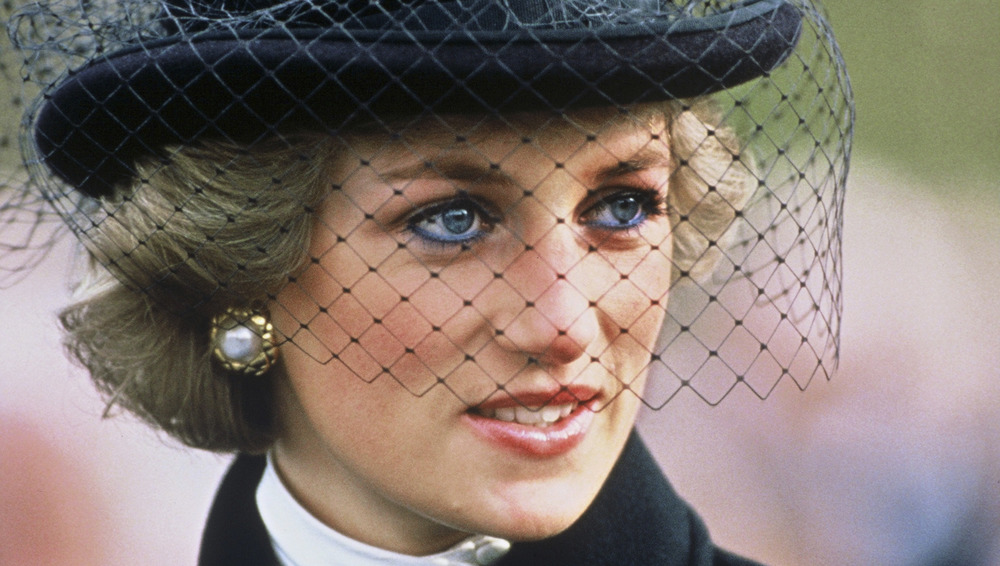 Anwar Hussein/Getty Images
A longstanding rumor about Diana, Princess of Wales, has been cleared up almost 24 years after her death. The late mother of Prince Harry and Prince William has always remained a hot topic of conversation across the globe as one of the most beloved former members of the British royal family, and her fascinating life and tragic death continue to intrigue people.
Princess Diana and her legacy were thrust back into the spotlight in March 2021 when Harry and his wife, Meghan Markle, conducted a shocking interview with Oprah Winfrey for CBS about their decision to step back from royal duties. During the extremely candid sit-down chat, Harry told Oprah (via People) that he thought his mother "would feel very angry with how this has panned out and very sad," but added, "ultimately, all she'd ever want is for us to be happy."
Harry also opened up about how he'd realized what an incredibly difficult time Diana had as a member of the royal family, particularly when it came to press intrusion in her life. "I can't begin to imagine what it must've been like for [my mother] going through this process by herself all those years ago," Harry said. Shortly after the interview, a little more about Diana's true turmoil with the tabloids was revealed after actor Loni Anderson confirmed a titbit about her ex-husband Burt Reynolds and the late Princess of Wales.
Princess Diana really did sent a note to Burt Reynolds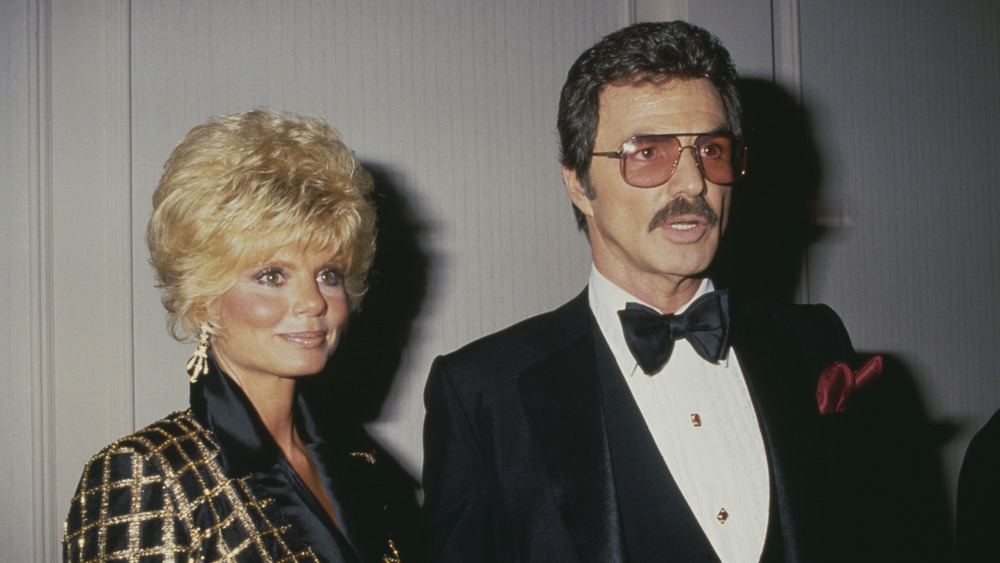 Michael Ochs Archives/Getty Images
Appearing virtually on Watch What Happens Live with Andy Cohen on March 11, 2021, one viewer inquired about the long-reported rumor claiming the late Princess Diana sent Burt Reynolds a thank you note because his and Loni Anderson's high-profile divorce dominated the tabloid headlines, taking the pressure off, and attention away, from her for a while. "Yes, that's true," Anderson admitted while laughing, to which a clearly surprised Cohen replied, "No way! Wow! That's incredible."
Anderson and Reynolds' split was huge news in the early to mid-1990s, around the same time Diana's marriage to Prince Charles fell apart. As reported by the Los Angeles Times, both Anderson and Reynolds accused one another of cheating and their messy split became a tabloid staple. Reynolds even joked to reporters in December 1994 outside court, "I'm very happy that we were able to sell papers for a year and a half. Why that doesn't translate into money, I don't know." He added, "I'm glad America is curious about us."
Diana and Charles announced their divorce in December 1992 after 11 years of marriage, per Independent, with a statement from Buckingham Palace reading, "This decision has been reached amicably and they will both continue to participate fully in the upbringing of their children." The messy breakup was serious tabloid fodder, particularly after Charles admitted in a June 1994 documentary that he was not faithful, per The New York Times.